On the Sunday 18th June it was the second Kidical Mass Nottingham!

The first ride was well attended despite a rainy morning so this time, with word getting out and the weather being on our side, 55 people attended!
It was so heartwarming to see so many families being able to cycle around our city. This should be a common sight but at the moment so many people are put off by the perceived danger created by some antisocial, incompetent and in some cases dangerous drivers.
After the ride, I had some feedback from a few parents with enormously supportive comments. One parent said their child said it was the,
How amazing is that?!
Below are some photos and videos of the day.
These are taken by Greg. Thank you!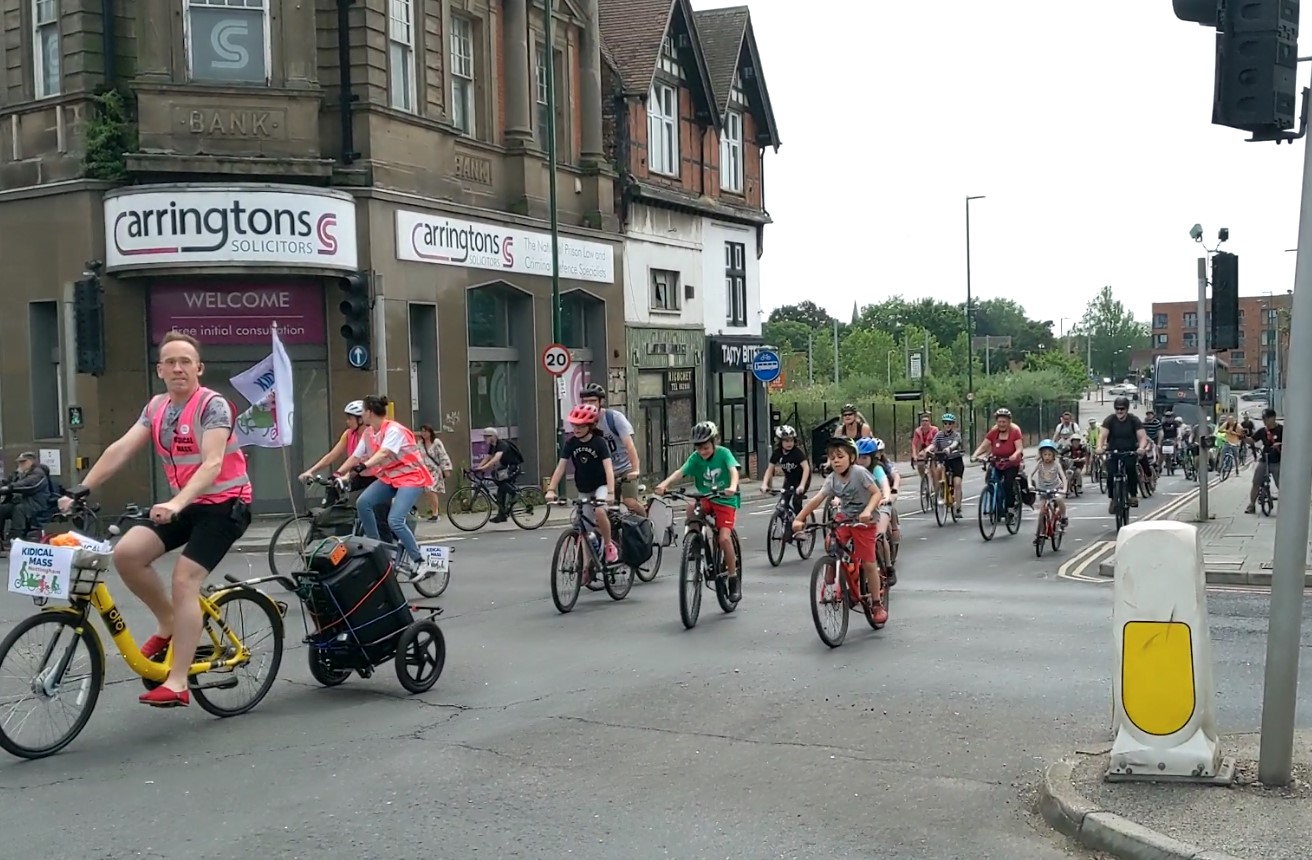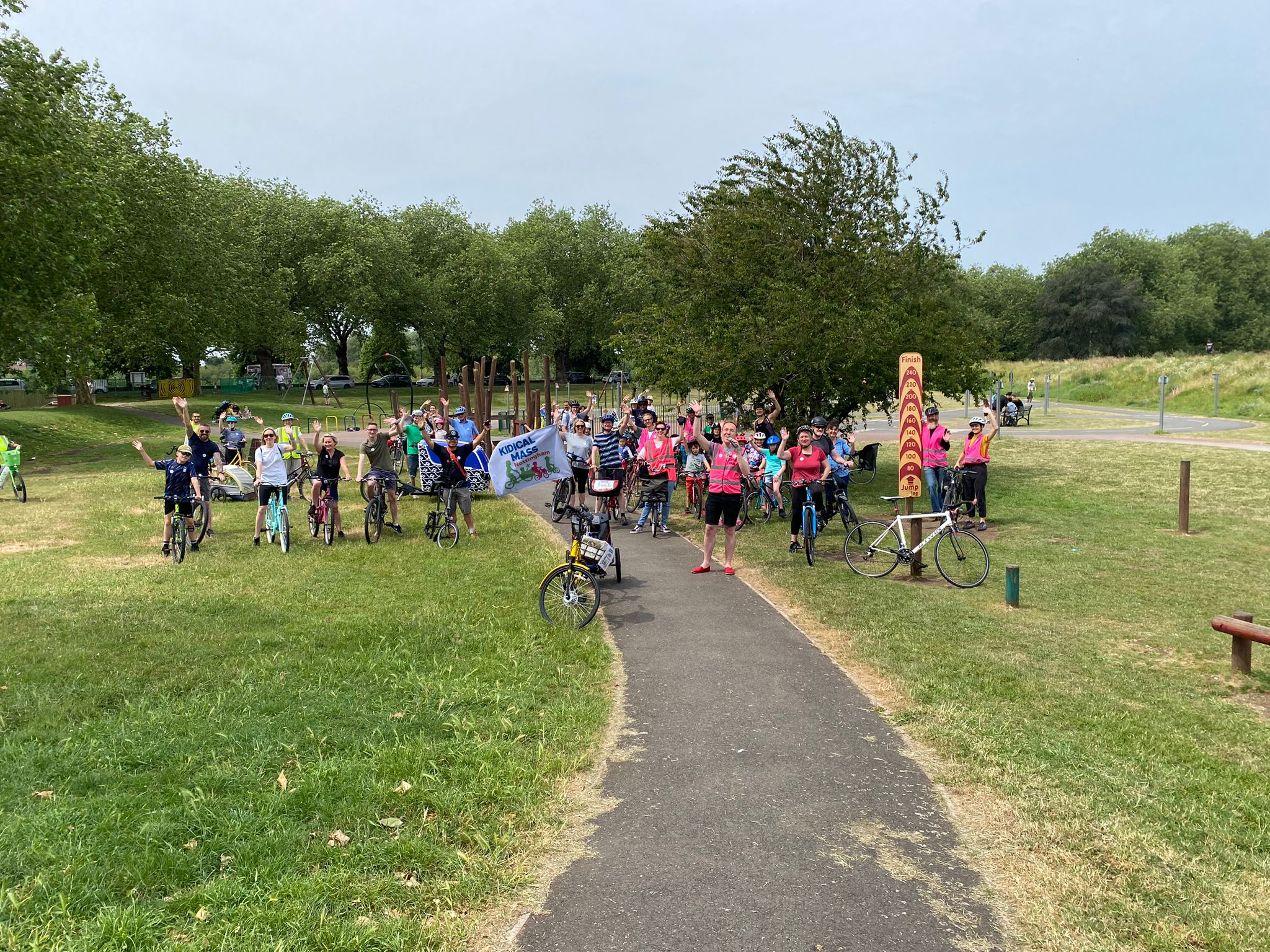 Burhan came along once again and filmed and edited this speculator recollection of the day. Thank you!

The day before, to try to get as many people who cycle to know about this ride happening, I went on BBC Radio Nottingham. Have a listen here:
I would like to once again say a huge thank you to all the marshals who made sure everyone was safe. Big shout out to Seb who was the lead marshals and was in my ear – quite literally – with an ear piece walkie-talkie telling me if there were any issues and to halt if needed.
Speak soon,
Samuel.