Hello, I'm Samuel Shoesmith, I'm 30 years old and I live in Nottingham.
I love cycling.  I am an advocate of active travel, and I'm an environmentalist.   I am a graduate of Sociology from the University of Nottingham.
Life is too short.  Make the most of it!
Carpe diem. You only live once.
Tweet me @samuelshoesmith
I use Instagram.
Add me on Facebook if we know each other in real life or as near as.
Let's do business.
Here's is my main YouTube channel and here is my uncut one.
Here are some of my favourite quotes and phrases (to be updated):
"If you don't ask, you don't get".
"The only thing worse than being talked about is not being talked about." – Oscar Wilde.
"No-one is like me! – I am unique!" – Lord Alan Sugar.
". . . when a man is tired of London, he is tired of life . . ." – Samuel Johnson
"Experience does for the soul what education does for the mind". – Casey Neistat
"You don't need a wheelbarrow to carry a pea."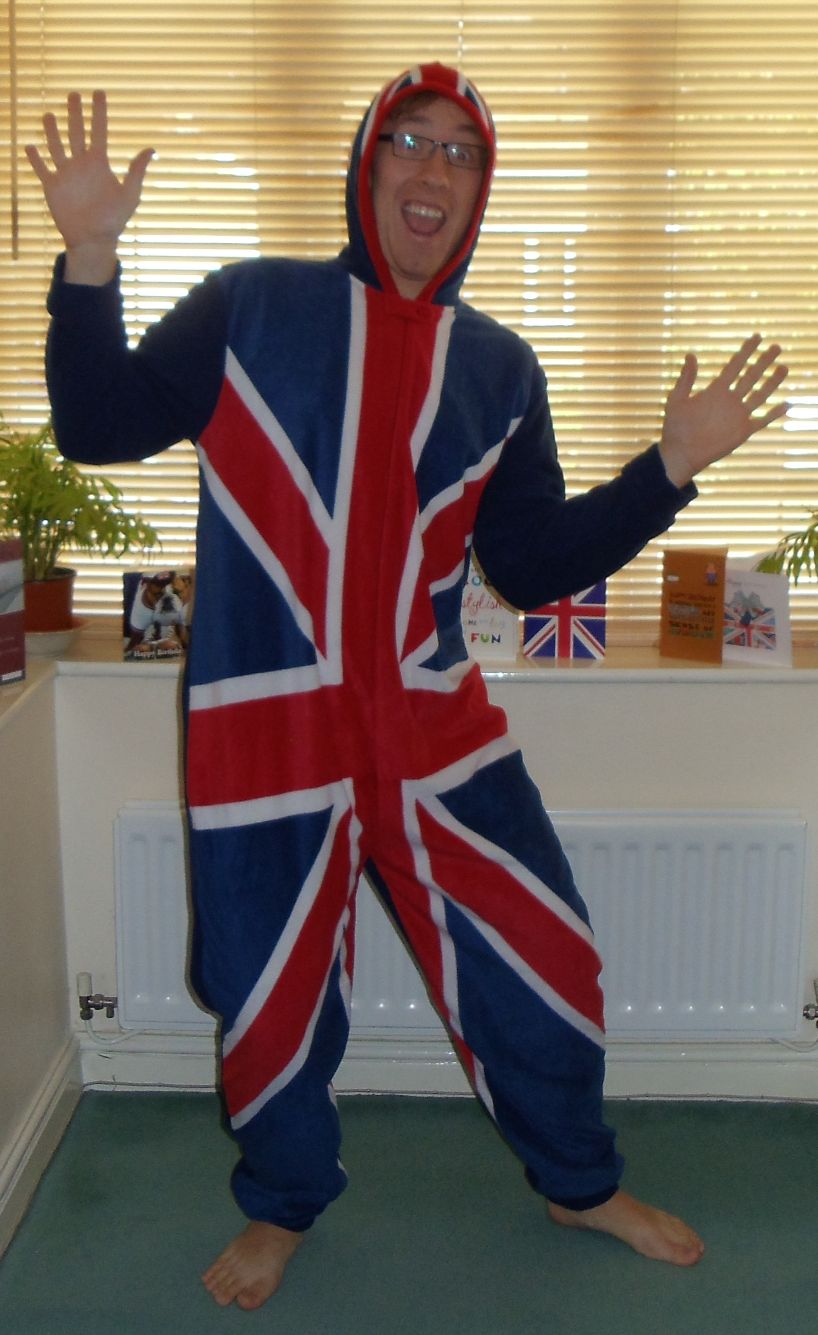 A Union Flag onesie I got from my sister for my 20th Birthday.