It is well documented that I love cycling. I cycle all of the time. As we entered 2019, looking for a way of volunteering, I combined it with an activity I love and have decided to hold group cycle events.
The aim is to encourage people to get out and cycle.  On either Saturday or Sunday, I invite people in the vicinity to join me on a 5 to 10 mile bicycle ride around my home town. I lead the group and follow a route mainly on cycle paths or quiet roads.  My intention is always to remain as a group. I want even the slowest and most hesitant rider to feel comfortable enough to come back and build their confidence!
People join for a magnitude of reasons; perhaps for something to do at the weekend, perhaps to meet new people, discover the town by bike, get some fresh air, or to get fit. I think cycling is a wonderful way of improving health. It is easy to have racked up quite a few miles and get out of breath a few times without even realising it. Calories are quickly burnt.
So far, on average there are six of us on the ride. As I write this, it is the beginning of the year and it has been cold, so I am chuffed! Hopefully as the weather warms, more and more people will join us!
Samuel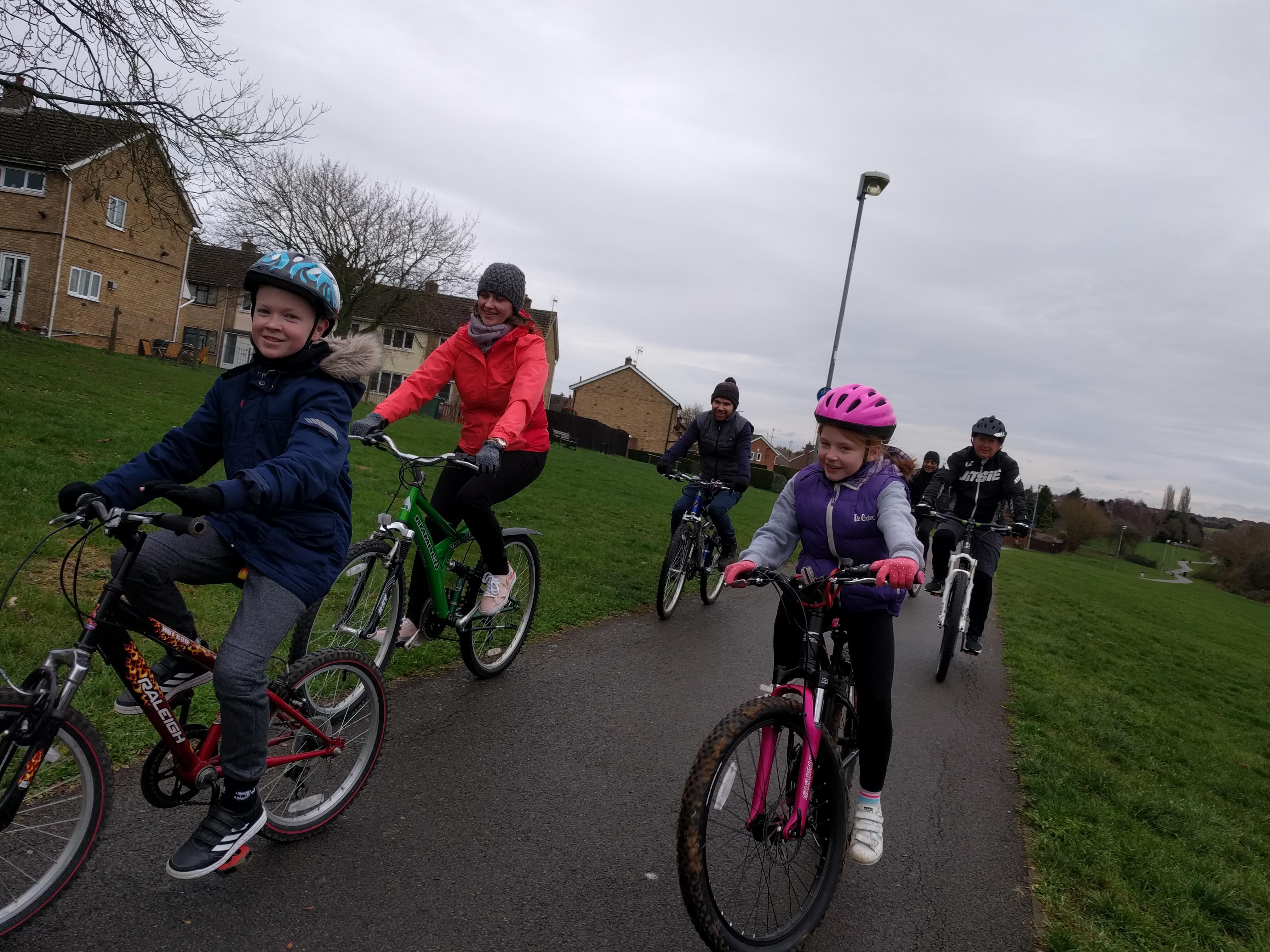 Here is a video from Saturday 26th January 2019 when we rode 7 miles: