It is well documented that I love cycling. I cycle all of the time. As we entered 2019, looking for a way of volunteering, I combined it with an activity I love and have decided to hold group cycle events.
The aim is to encourage people to get out and cycle.  On either Saturday or Sunday, I invited people in the vicinity to join me on a 5 to 10 mile bicycle ride around my home town. I lead the group and follow a route mainly on cycle paths or quiet roads.  My intention was always to remain as a group. I want even the slowest and most hesitant rider to feel comfortable enough to come back and build their confidence!
People join for a magnitude of reasons; perhaps for something to do at the weekend, perhaps to meet new people, discover the town by bike, get some fresh air, or to get fit. I think cycling is a wonderful way of improving health. It is easy to have racked up quite a few miles and get out of breath a few times without even realising it. Calories are quickly burnt.
On average there were six of us on the rides.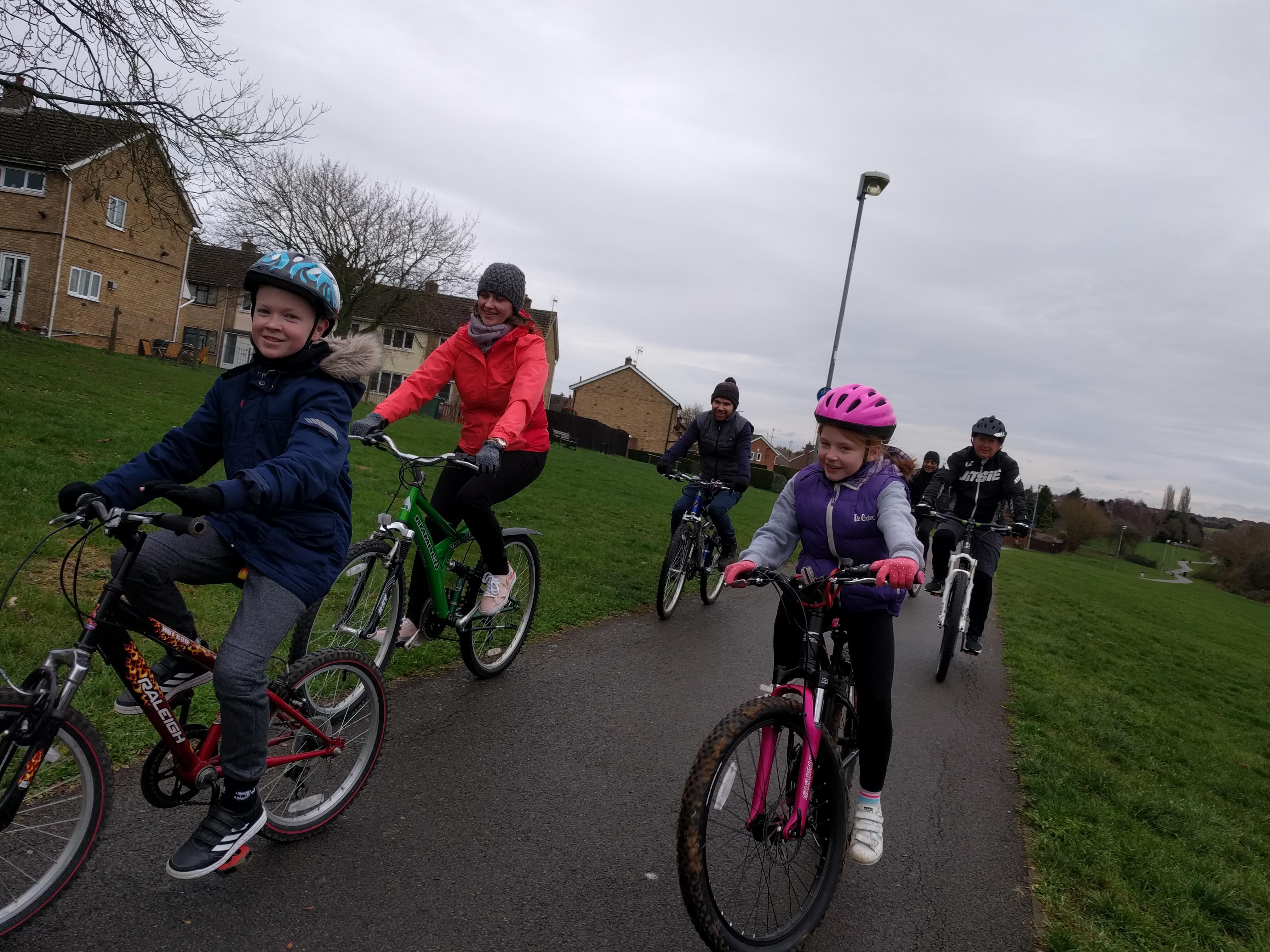 Here is a video from Saturday 26th January 2019 when we rode 7 miles:
I had a unrelated medical incident in the summer of 2019 so was sadly unable to continue these neighbourhood rides.
The next year saw the coronavirus sweep the world and lockdown brought the human desire to want to move.  With restrictions to day to day life and then a sudden encouragement from then Prime Minister Boris Johnson for the nation to get cycling, saw a unique opportunity to organise a big group ride.
Since my first ever Critical Mass in Nottingham in June 2014, and then the London in July ones and over the following few months, I had a dream to launch Critical Mass in Wellingborough.  But sadly prior to the global pandemic, the mood was just not right.  From my day to day cycling once I returned to my home town after university, I would rarely see another person cycling and on the occasion I did it was not leisure cycling but lycra clad road cyclists.  My visual informal analysis was confirmed when the BBC presented the fact that Wellingborough was at the bottom of a league table when it comes to active travel – walking and cycling.
In the aforementioned article, I was interviewed as they were focussing on whether a recent government announced £50 voucher would encourage Wellingburians to cycle.  Here I mentioned about the first ever Critical Mass Wellingborough which was upcoming.
The first ride took place in July 2020 and had 70 attendees.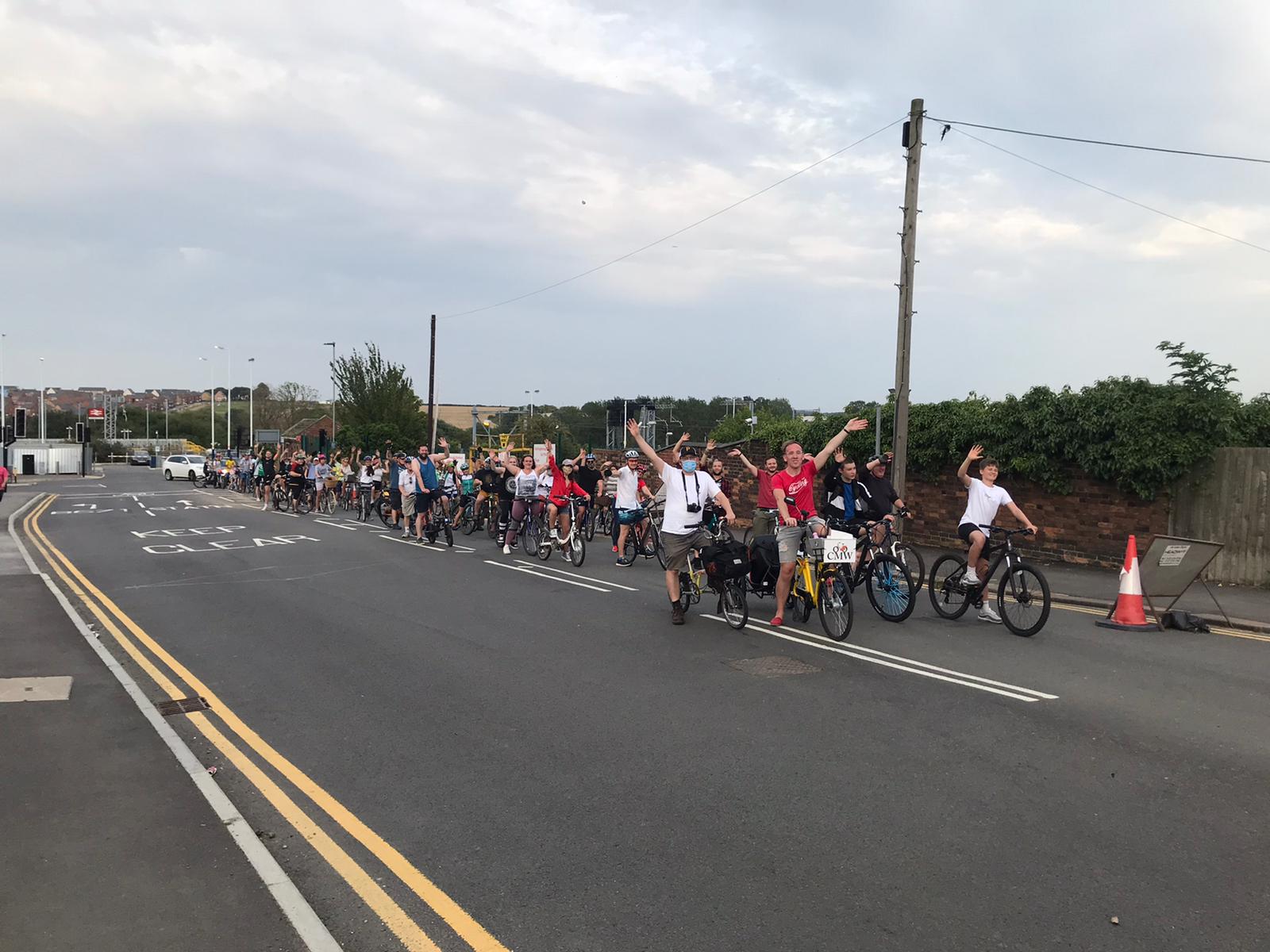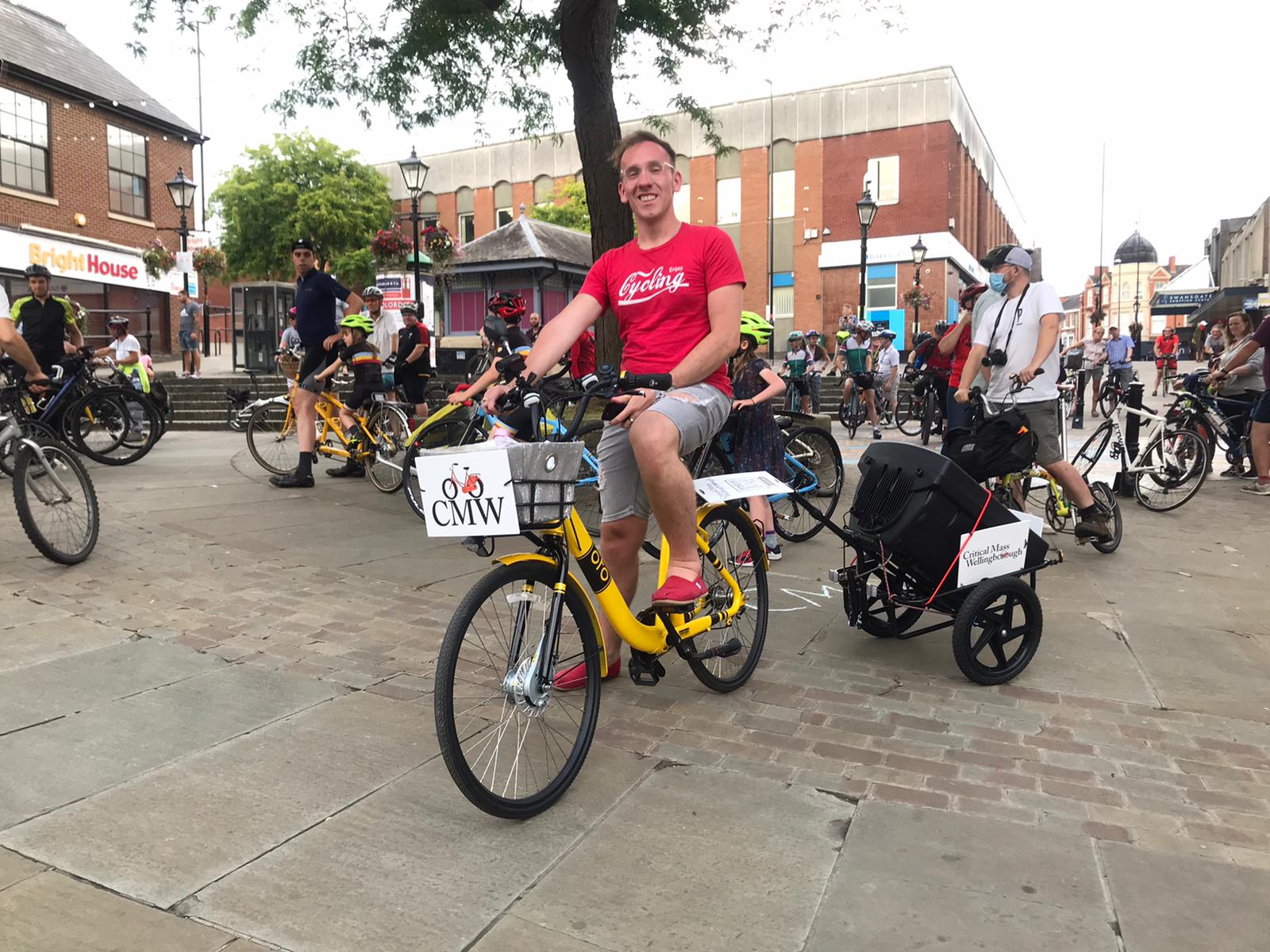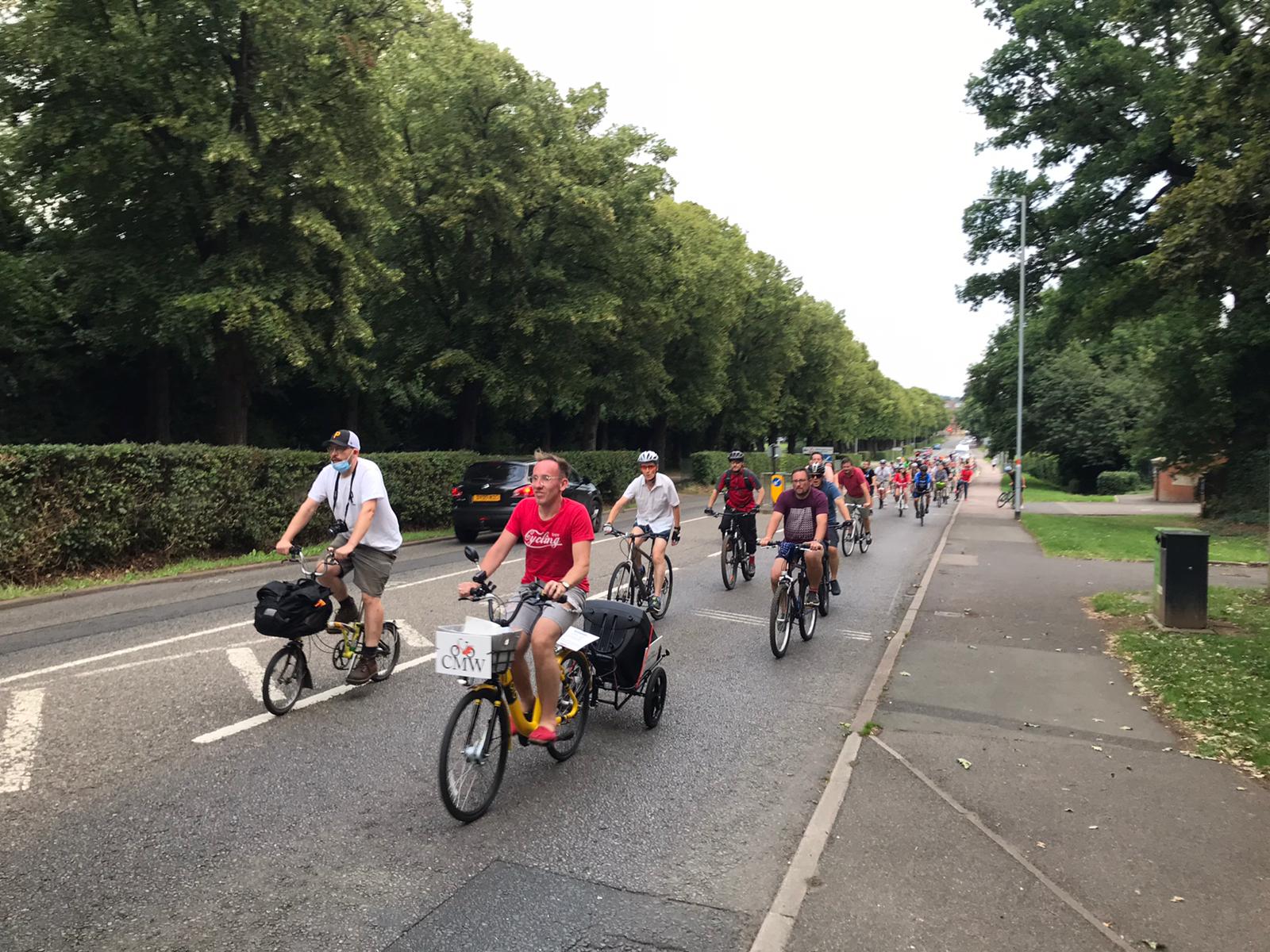 The ride continued every month, bar one or two because of Christmas and a lockdown.  Attendance settled around 20 with a bit of flucuation.
I moved up to Nottingham in December 2021.  I was worried that Critical Mass Wellingborough would cease to exist but I handed control to Tom who subsequently handed it to Hayden, I think, and still to this day I see Facebook posts advertising the month ride.  It is so wonderful to see.
As soon as I moved to Nottingham, I wanted to get involved in cycle campaigning up here too.  Straight away, I began promoting Critical Mass and bringing my speaker to each of the rides.
At the end of my first year in Nottingham, I thought that alongside the Critical Mass rides, I needed to run a family orientated ride.  The group Critical Mass rides are not at a time that suits families and can sometimes attract negativity from drivers.  I attended Kidical Mass over in Derby and was inspired that I wanted to bring the same format here.  In April, I launched Kidical Mass Nottingham and so far this year there have been a total of 4 rides.  These rides are more planned and the focus is on riding as one big group.  [Update required].