Yesterday was the very first Kidical Mass cycle ride!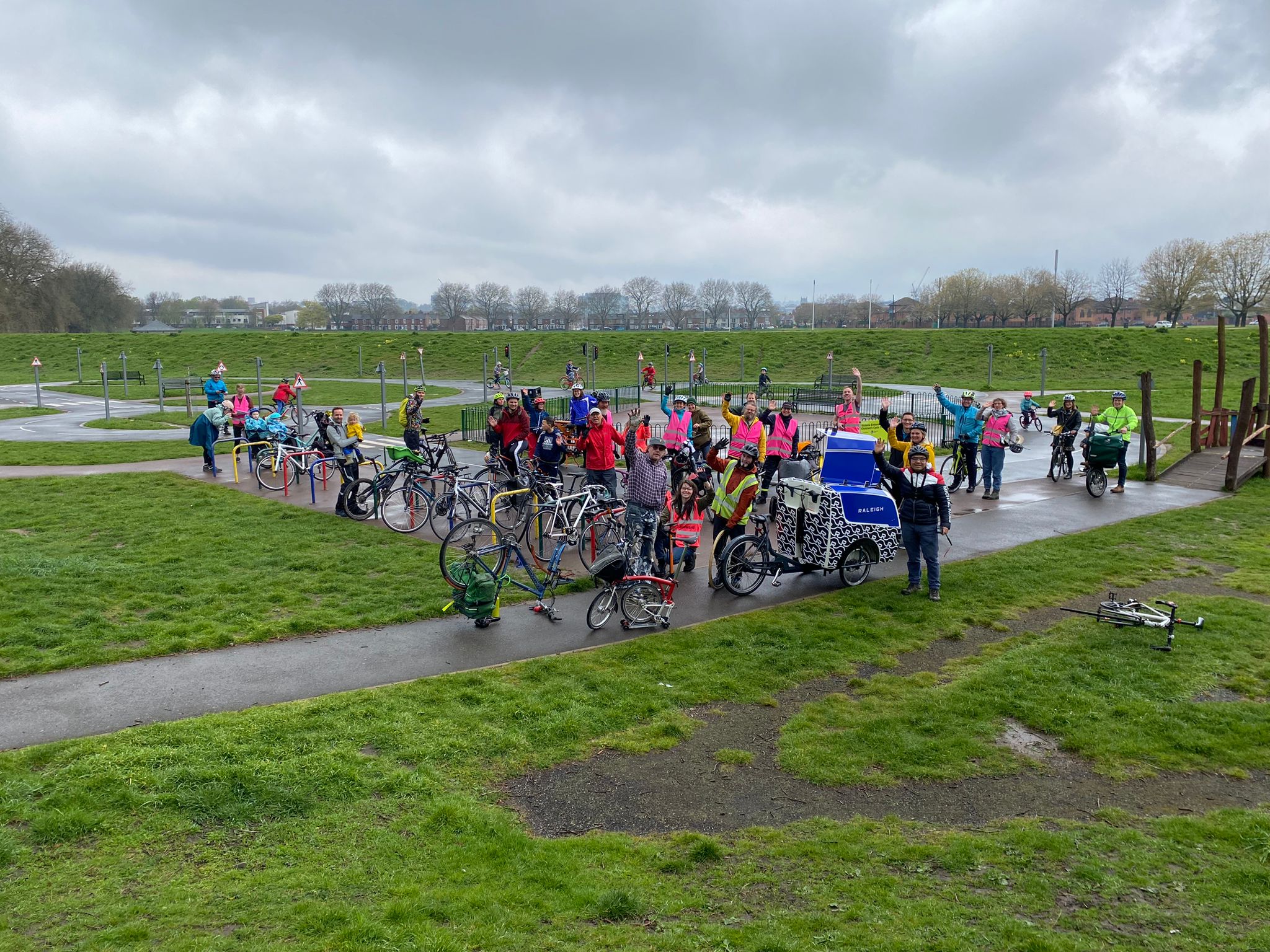 I wanted to launch Kidical Mass here in Nottingham after deciding towards the end of last year that we needed a family oriented ride on a weekend day.
In collaboration with the North South Active Travelway (NSAT), I pushed the idea of a family ride and particularly decided to launch Kidical Mass. Lauren, a fellow member of the NSAT, coincidentally attended Derby's Kidical Mass ride last December. We bumped into each other on the train over. Both of us were intrigued to find out more about the cycle ride including the practicalities of how it was organised and what its attendees wanted from the ride.
When I have an idea, I run with it and I have to say I got a little obsessional. I spent a lot of time organising this – from making the poster, planning the route, contacting the police, creating the playlist, setting up my sound system rig, promotion, talking to the Nottingham Post and more. But I am so pleased I invested so much time and energy. The turnout was brilliant. The responses I heard were amazing. People physically coming up to me and giving me feedback but also on the event page positive comments came flooding in.  On Facebook an attendee wrote:

How fabulous?!
I do not have children so I cannot fully empathise with the feeling of a driver not only close passing you but also your child.  It should be a normal every day occurence to go out cycling with children in tow or even better, let children go out cycling alone.  We need to reimagine space in our cities.  The car is no longer king.  The mottos of Kidical Mass are "space for the next generation" and "kids are traffic too".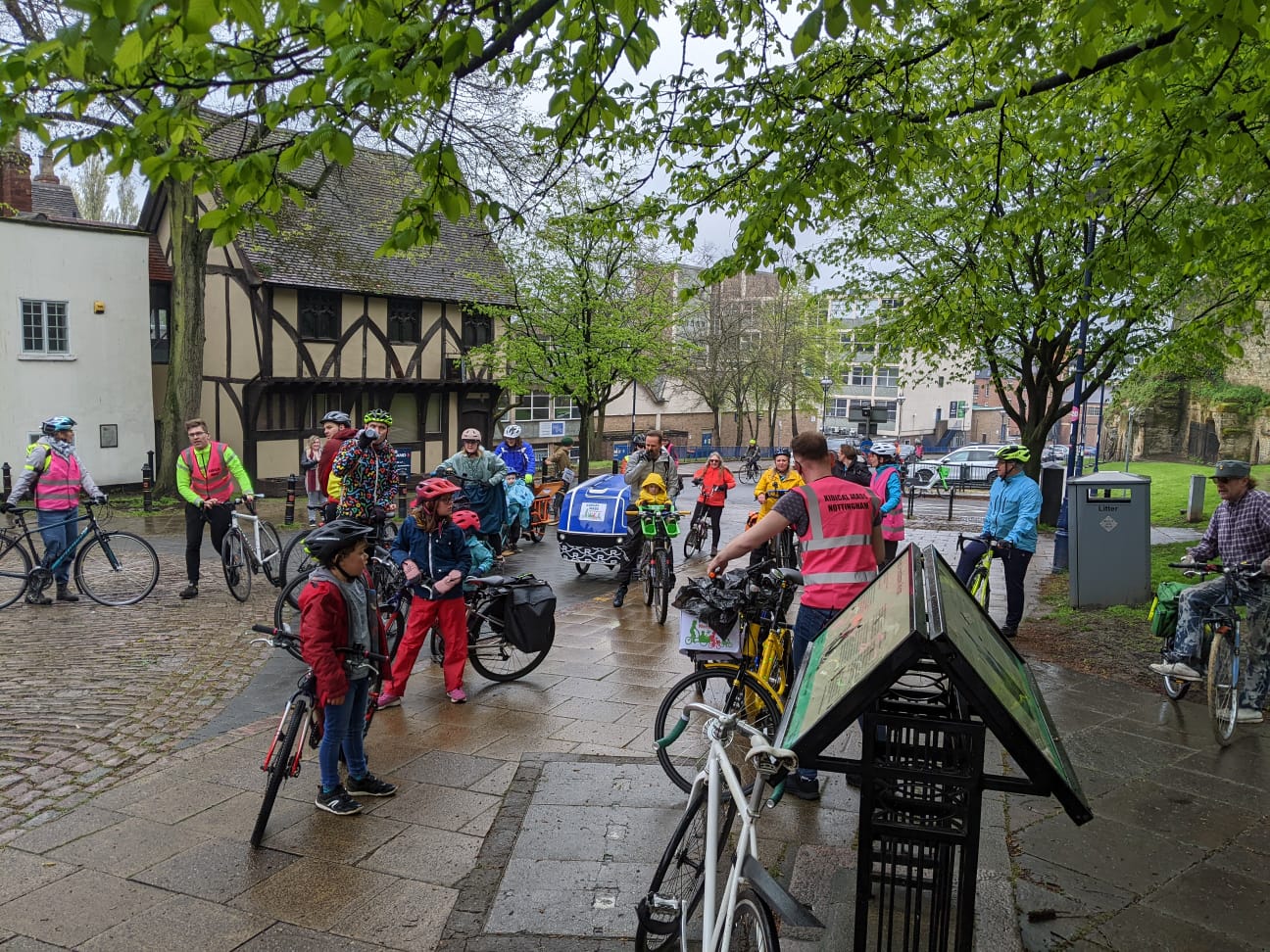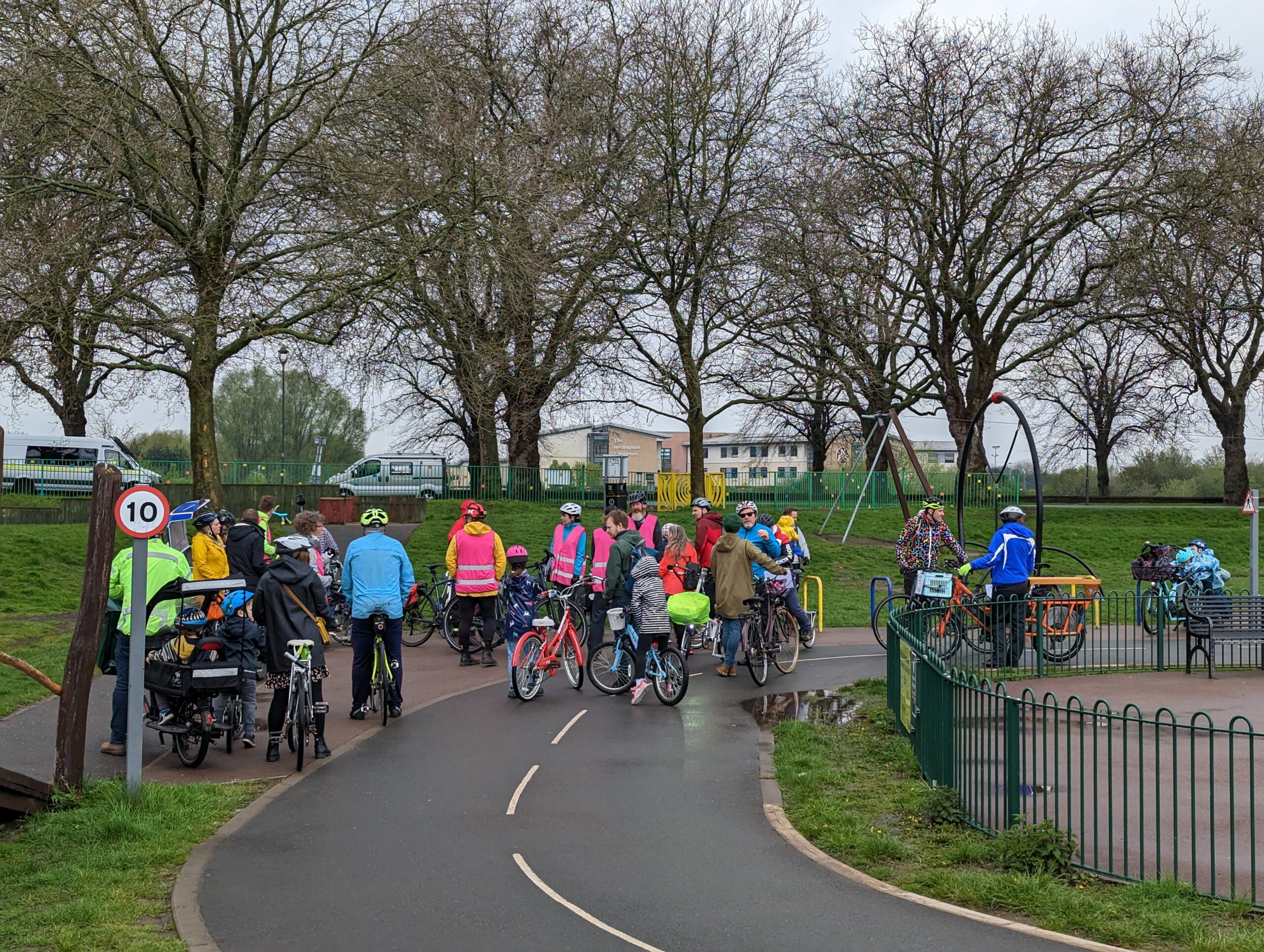 For years I have called for dedicated kerbed infrastructure that everyone would be happy to cycle on.  My drive, or rather cycle, to organise big group rides is about encouraging cycling but also significantly pushing to enable people to do so. It is all well and good saying how great the act of cycling is for the individual – for the mind and body, for society – the economic benefits, and for the environment too – but when you get an aggressive driver who honks their horn and then who close passes, it seriously puts people off.  I help organise Critical Mass Nottingham and launched Critical Mass Wellingborough too.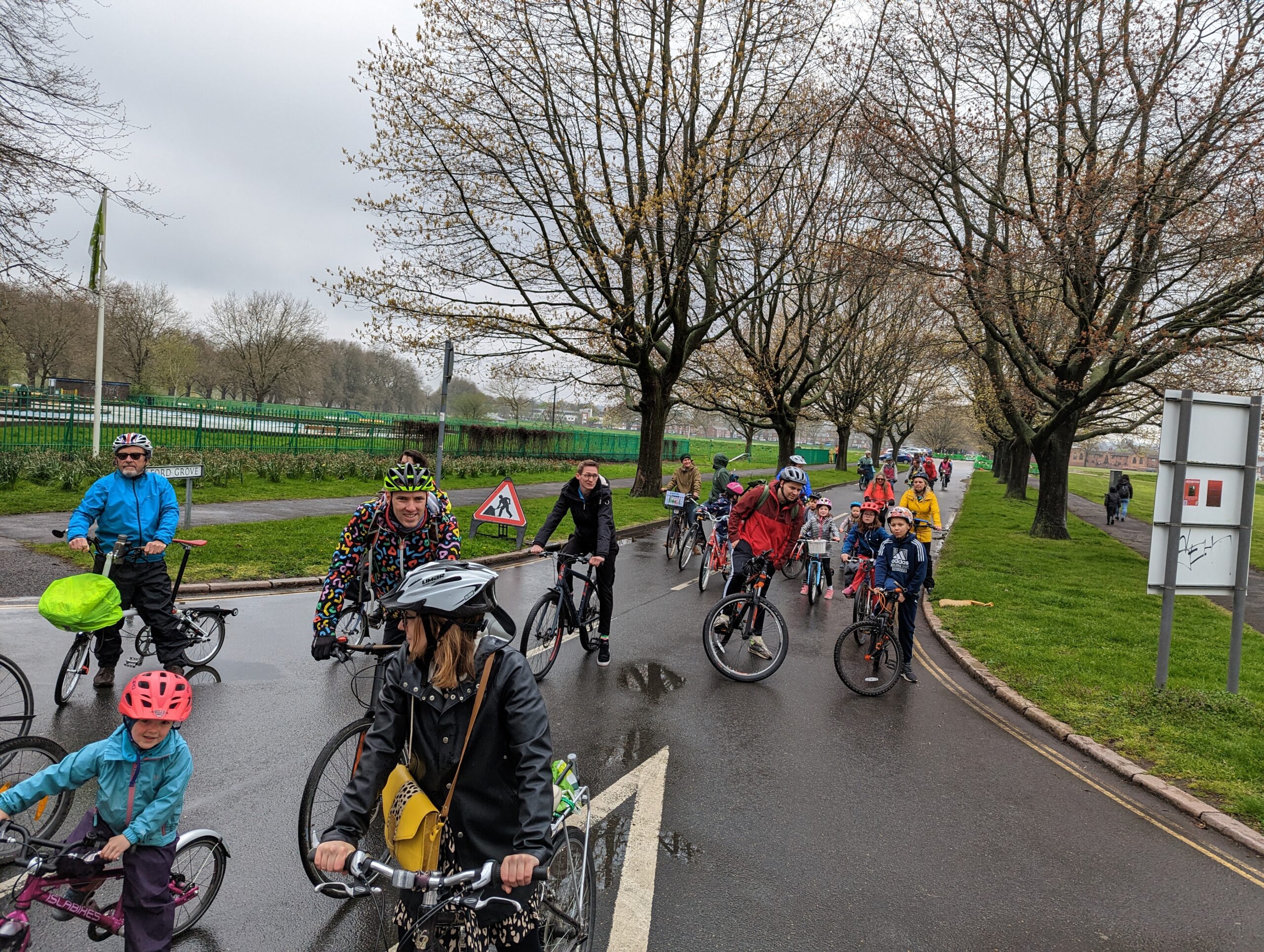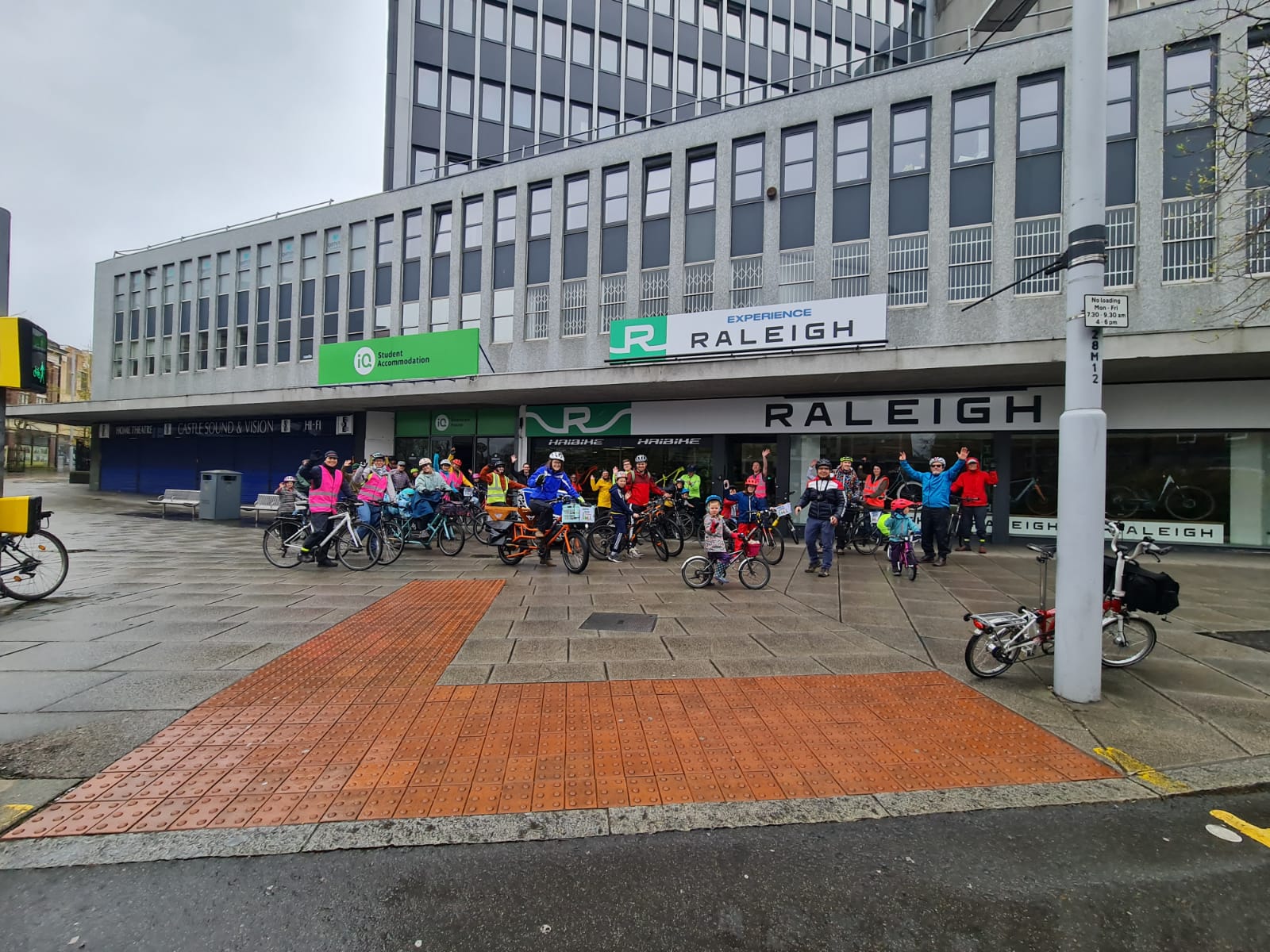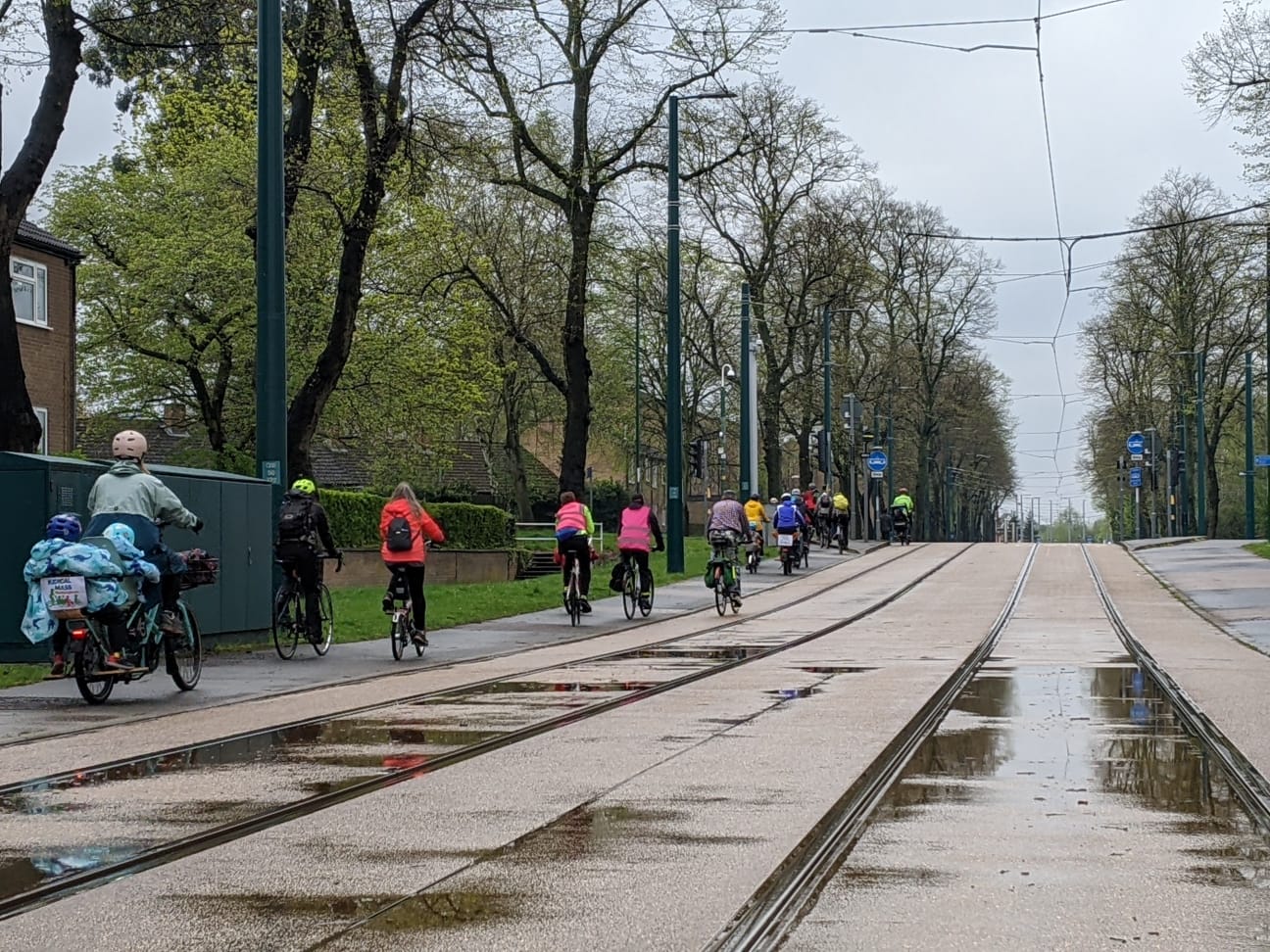 The turnout yesterday was wonderful but it would have been even bigger had the weather been on our side. In the morning it was raining quite heavily and had been overnight. I know for certain that some did not attend. Imagine how many families would have been there if it was a beautifully sunny day. Already I have received comments asking when the next ride would be. It has certainly set the foundations for more family orientated or specific Kidical Mass cycle rides!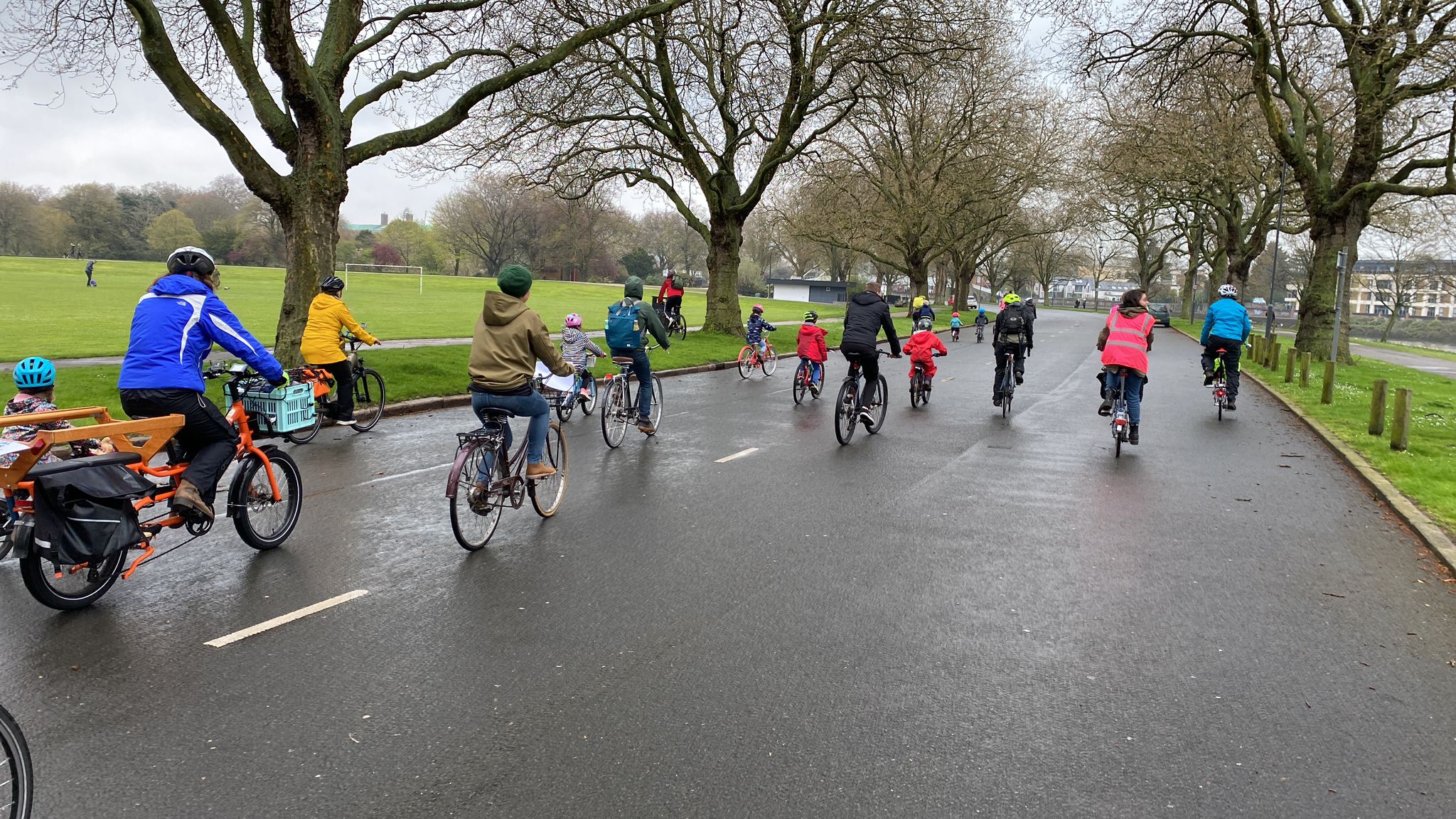 I want to say a massive thank you to the marshals.  Part of my intense planning was making sure I had a great team of corkers, to cork junctions and get the mass through smoothly and that is exactly what happened.  It was majestic as I approached junctions, the marshals moved out forward to my left and right and created a block for a brief moment whilst the children cycle through.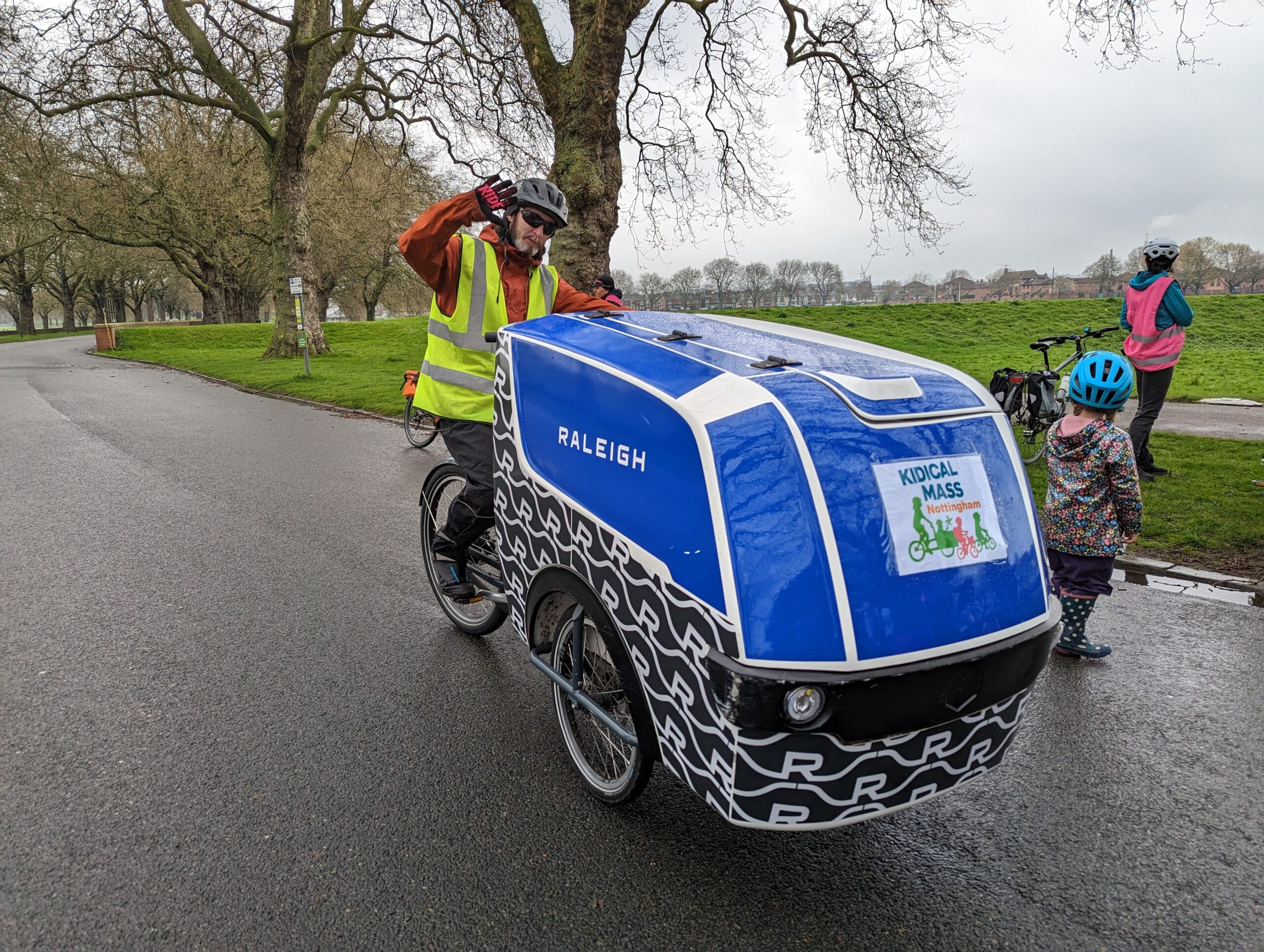 Also my thanks to Raleigh too.  Back in the early days, I decided I wanted Raleigh there.  I asked whether it would be possible for a mechanic to attend riding a cargo bike.  After checking with HQ, the manager confirmed all was set.  I popped in a few days ago to check whether the cargo bike and Nate, the mechanic was all ready.  I had a little test cycle and I was amazed at how skilful I was.
Yesterday, I noticed before the ride Nate was changing an inner tube, doing a bit of maintenance, and then during the ride, there were two incidents which happened where the cargo bike proved a godsend.  A child clipped a bollard and came off their bicycle.  The small bicycle went straight into the cargo bike, the child onto their parent's bicycle and we were away within seconds..  The same happened with our a puncture en route.
Big thanks to the NSAT team, who used their networks to get promoting this ride and putting so many posters up!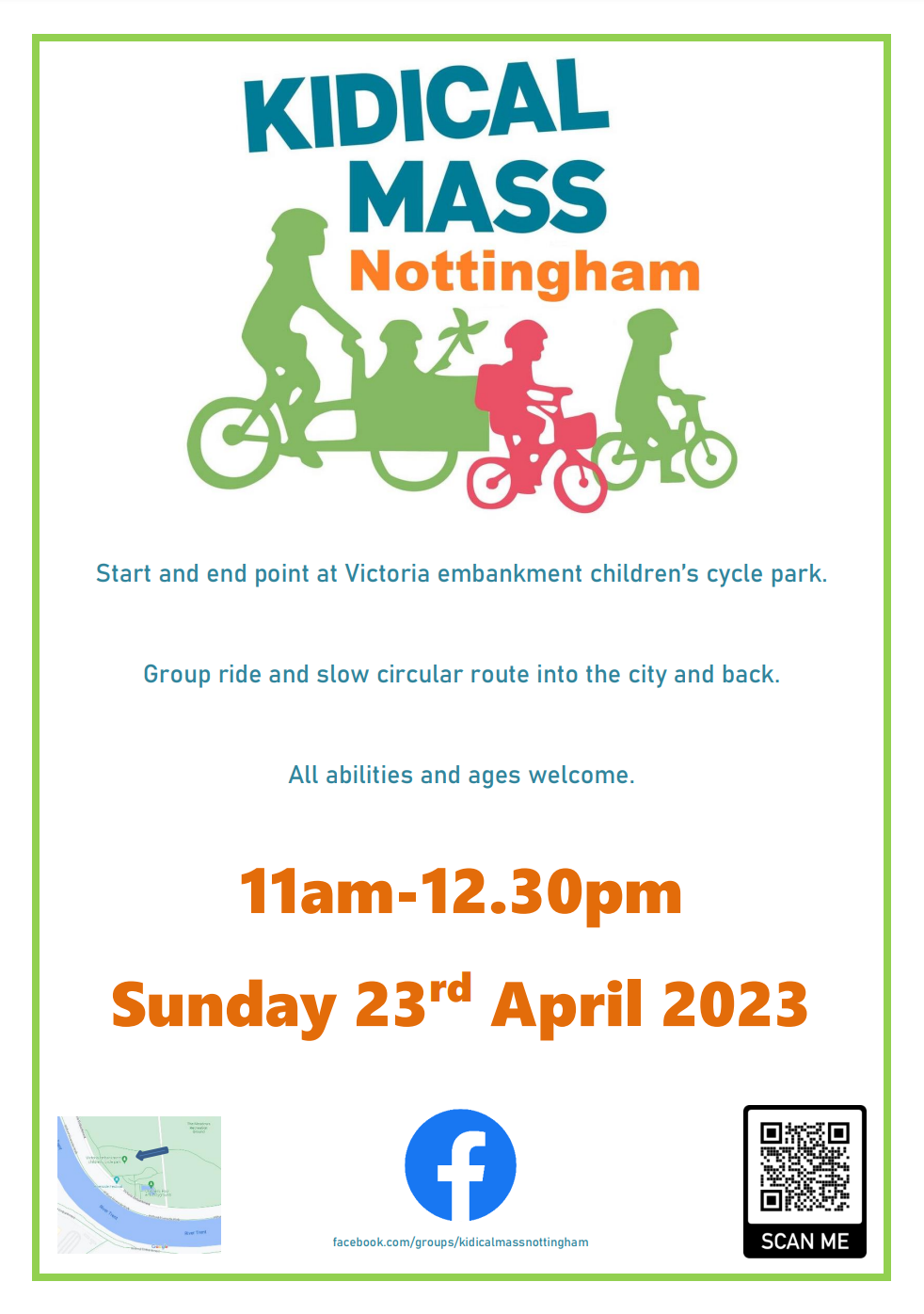 Also, for sorting out the article in Nottingham Post.  People knowing the ride was happening was both essentially to visibility and actually having families turn out!
I need to do a shout out to my friend Seb.  He was superb at being the lead floating corker.  I had bought two walkie talkies for the ride.  He was communicating with me throughout, telling me to slow the pace or updating me with the aforementioned incidents.  I would not have known and may have kept cycling splitting the group had Seb not messaged through.
To find out more, visit the Kidical Mass Nottingham Facebook page.
Samuel x