Today I ran my first ever Parkrun! I had heard about Parkruns for a few years and recently was inspired by my friend Simon, who said he partakes in his local one and does others in areas which he visits.
Simon was actually planning on cycling here to do this one and I were to join him but sadly could not make it. I had started to get ready. There was this feeling of hesitation about going alone which very nearly led to me holding off until perhaps the following week. But life is such that the next week will become the next and so forth. I am all for trying new things and doing it right now. Life is too short. So off I went!
As I approached I saw a large group of people Last night, I had signed up to the website and read a bit about it but I realised that the annoucements at the beginning may start. I lightly jogged to the start to realise they hadn't yet began talking. I spoke to a guy and introduced myself as a newbie and asked how it worked.
Simply put, we started running.
And I did just that.
After crossing the finish line, my exact time was recorded which linkks with another barcode I was given. By chance, I bumped into the same guy afterwards as I was catching my breath after. We chatted for a bit and I asked what we now do. I didn't use my eyes as is often the case and he pointed to the marshals a dozen metres away ready to scan to link my recorded time on the little plastic barcode to my person barcode which I had stored on my phone.
---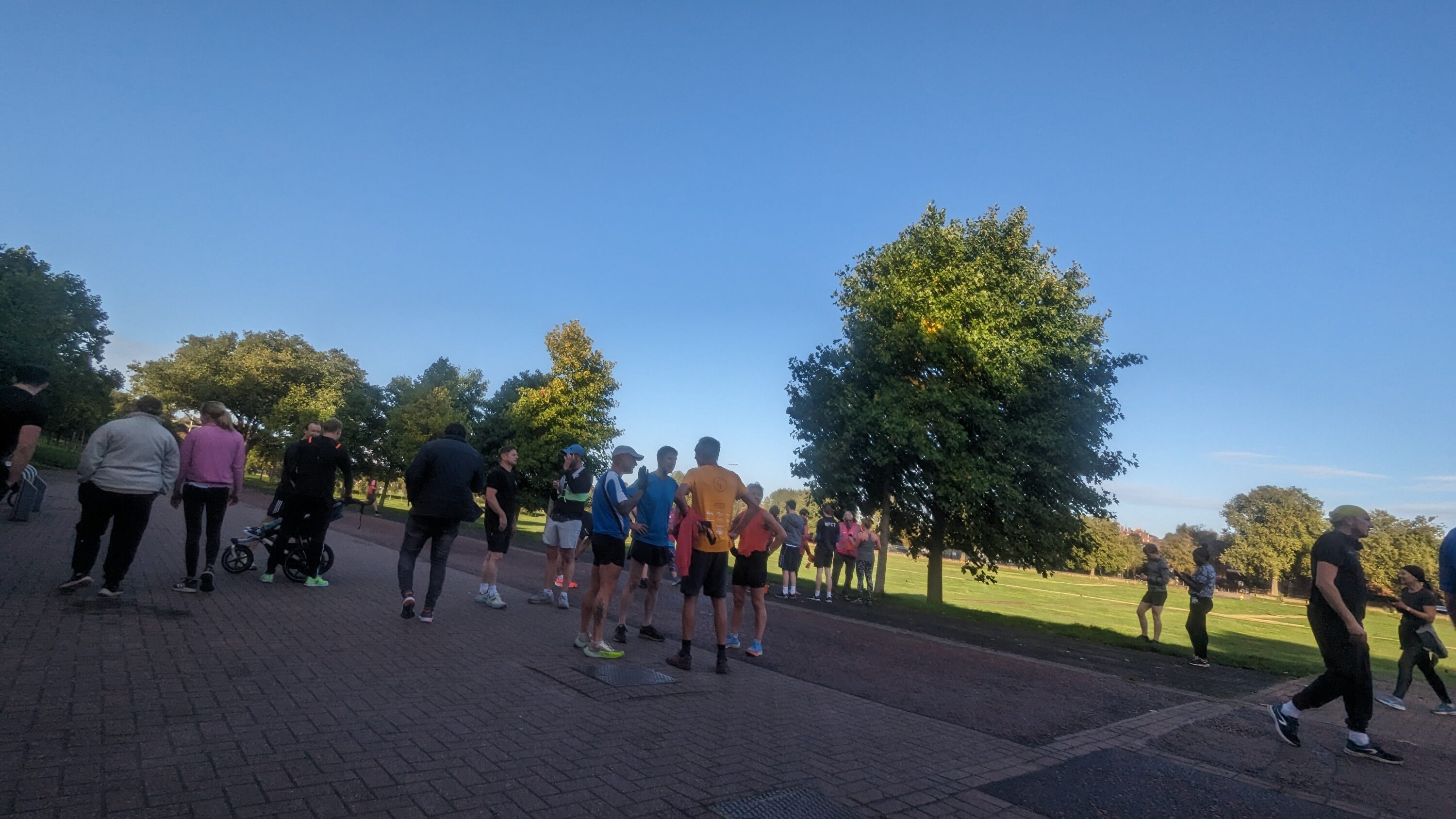 ---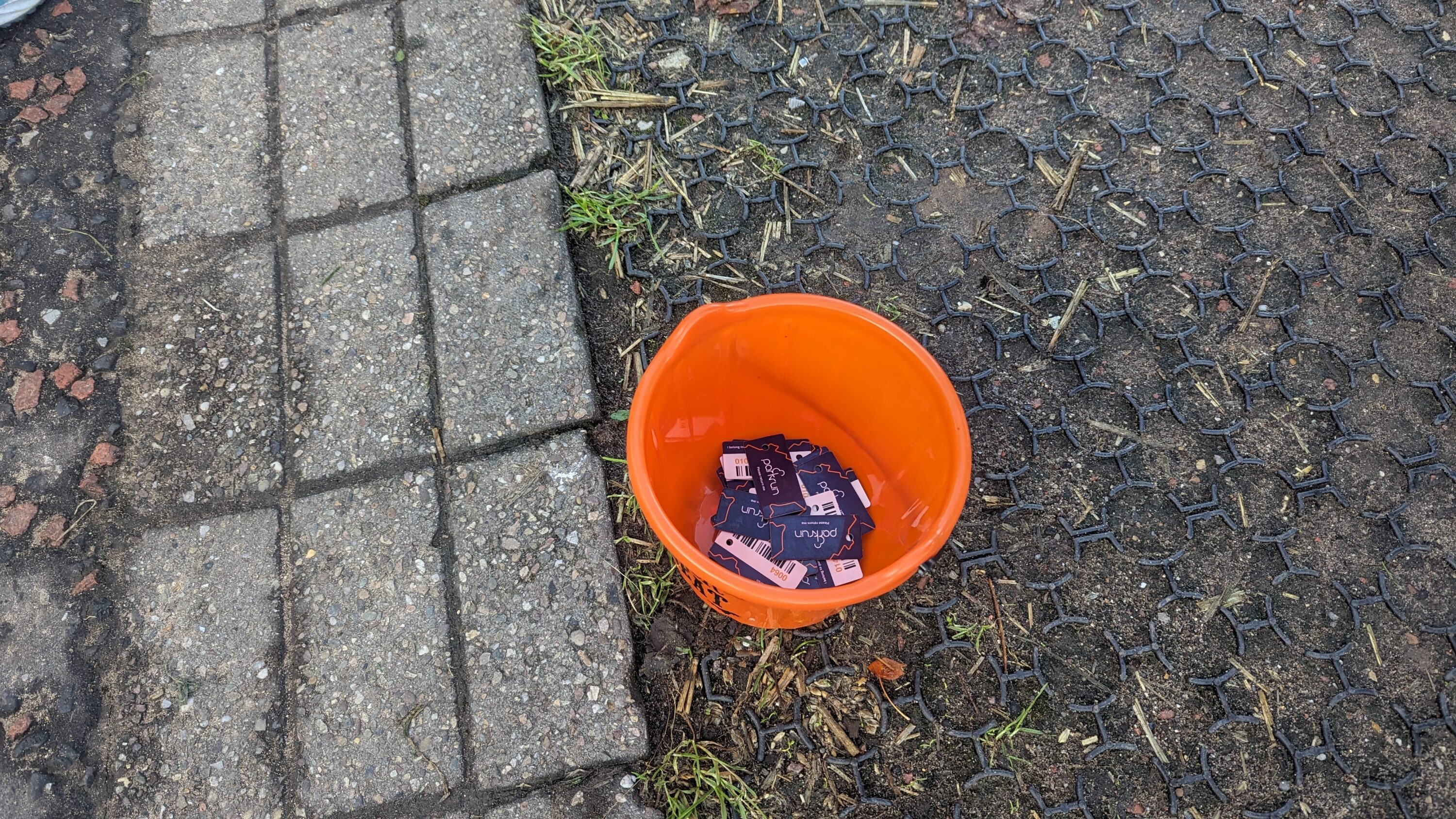 ---
I have checked around and I cannot see my results on the website. I am not sure if I have to click a button somewhere.
I recorded the run on my Google Pixel watch. Details are as follows:
[Update: there had been an error linking my barcode to the timed barcode. A volunteer manually linked it up to 26:59 seconds and it is now published on the Parkrun website. How wonderful!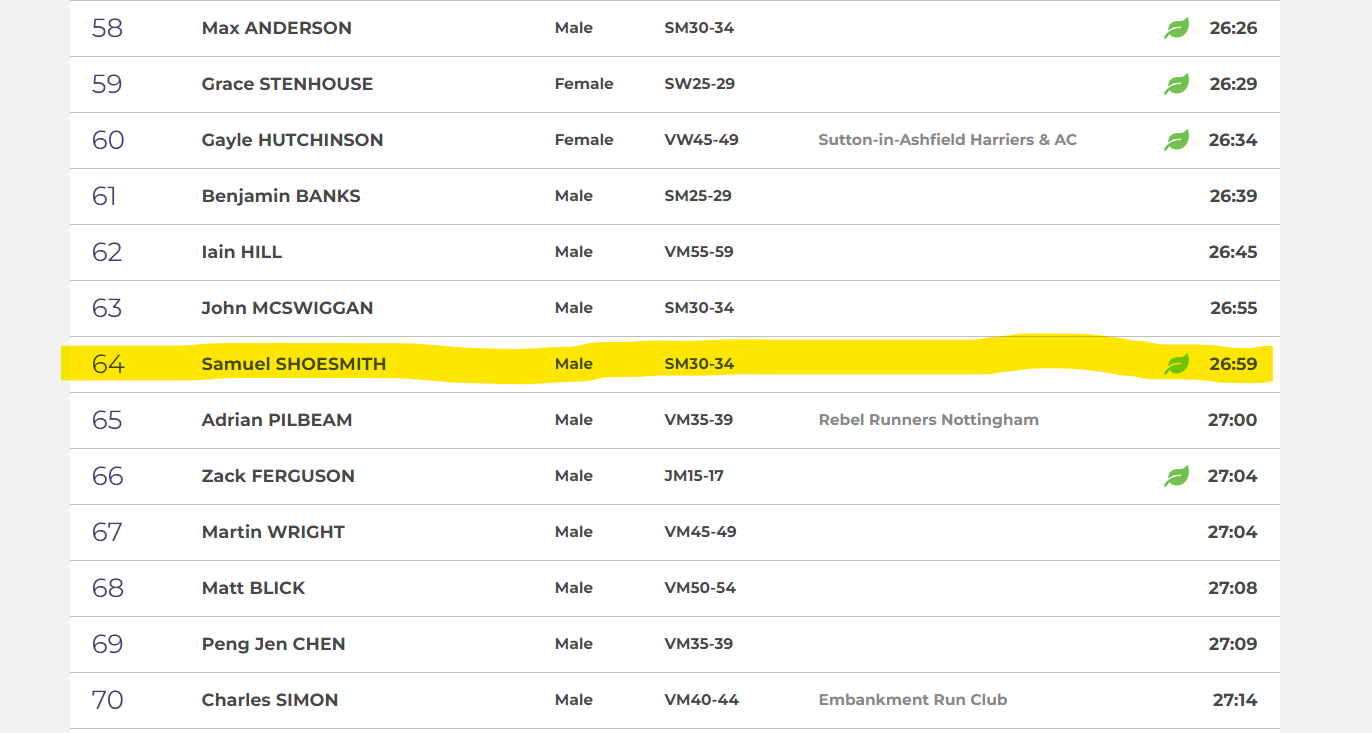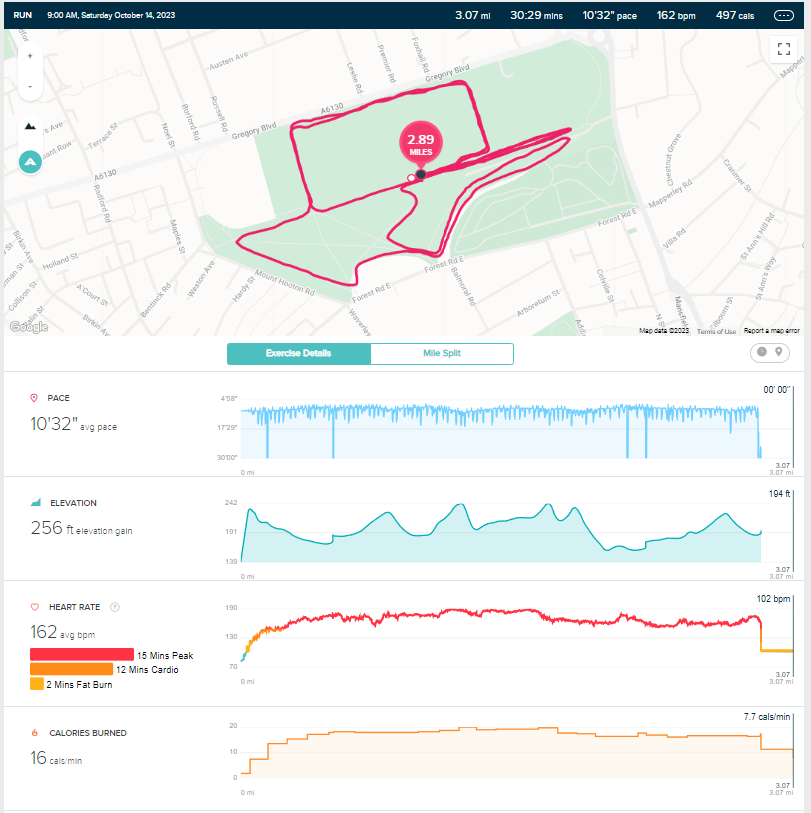 Running with a group is quite a different experience to running alone. As this year has progressed, I have got more and more into running. At the beginning of the year, I did venture outside for the first time in a long, long time. I did end up running more and more on the treadmill however as it was more convenient with finishing work just to head upstairs to the gym.
I have recently changed jobs and my free access to a gym has gone. It is run outside or do not run at all. The times of day I run as well as days of the week and frequency do vary. I am by no means a hardcore runner. One Saturday I went for an early run and bumped into some runners around the Forest. It was funny as the marshals thought I was park of the group and were frantically waving their arms in the direction they thought I should be going in as I jogged off on a tangent to the rest of the group.
Running alone listening to a podcast allows my body to nicely pace itself. I do not think about it whatsoever. Suddenly running alongside people I was conscious of my speed. The natural pacing of myself went out of the window and instead I watched as people overtook me at the beginning and the narrow path meant I did not get all the opportunities to run ahead when I wanted. When gaps appeared I ran through them. At the back of my mind I knew how many were behind me and for a long time they stayed behind me but suddenly, after 3kms or so, gradually I was overtaken by 6 people, and after another kilometre a few more. I had misjudged it and run myself silly for the few kilometers and then had little energy for any kind of final sprint at the end. I have learnt from my mistakes!
As mentioned, afterwards, I bumped into the guy who I had seen at the beginning and I invited him to join me for a coffee. We had a chat about Parkrun and his relationship with it, as well as a general chit chat.
With the last bit especially in mind, I found the overall Parkrun to be more than than just a run. It is whatever you want it to be. I found it to be an encourage to get me out nice and early (well, for me) running a suitable distance and measuring myself against others. It was useful to remind myself how everyone is so different and I am a lot fitter than some and also a lot less fit than others. And the last bit was the the social side of things. I met this really nice guy called Benjamin who made my first Parkrun welcoming. I'm hoping to attend many more!
I mentioned earlier I had heard about Parkrun a few years ago. I had heard a discussion about it on the podcast 'Reasons to be Cheerful for Ed Miliband and Geoff Lloyd: 68. BORN TO (PARK) Run: Geoff and Ed's excellent adventure'.
Thanks for reading or listening,
Samuel x