The Sunday before last was the fourth Kidical Mass Nottingham ride. At the beginning of this year, the ride was only a concept in my mind but through planning, organisation and promotion, I rolled it out and brought together such a successful and growing group ride. This 4th ride was slightly different as the we went to Nottingham Green Festival. The call of carbon reducationthat the festival calls for falls directly into the credentials that encouraging and enabling cycling achieves so stopping off here seemed a natural fit. After an hour here, those who wanted to, joined us on the return leg on the ride.
At this last ride, 70 people got on their bicycles! Each time the movement is growing. Calling for a fundamental shift in the way we get about through infrastructure change, the Kidical Mass movement has the particular mottos of "space for the next generation" and "kids are traffic too".
As always, my thanks go to the lead corker Seb, who was on the other end of the walkie-talkie and telling me what was going on throughout. To all of the corkers and marshals, thank you so much! For the safety of the group ride, you are vital. To the North South Active Travelway, thank you for your help on the day and also in the leadup promoting it through your networks. And of course, a shout out to Greg for riding the Raleigh cargo bike. Thank you!
Here is some content: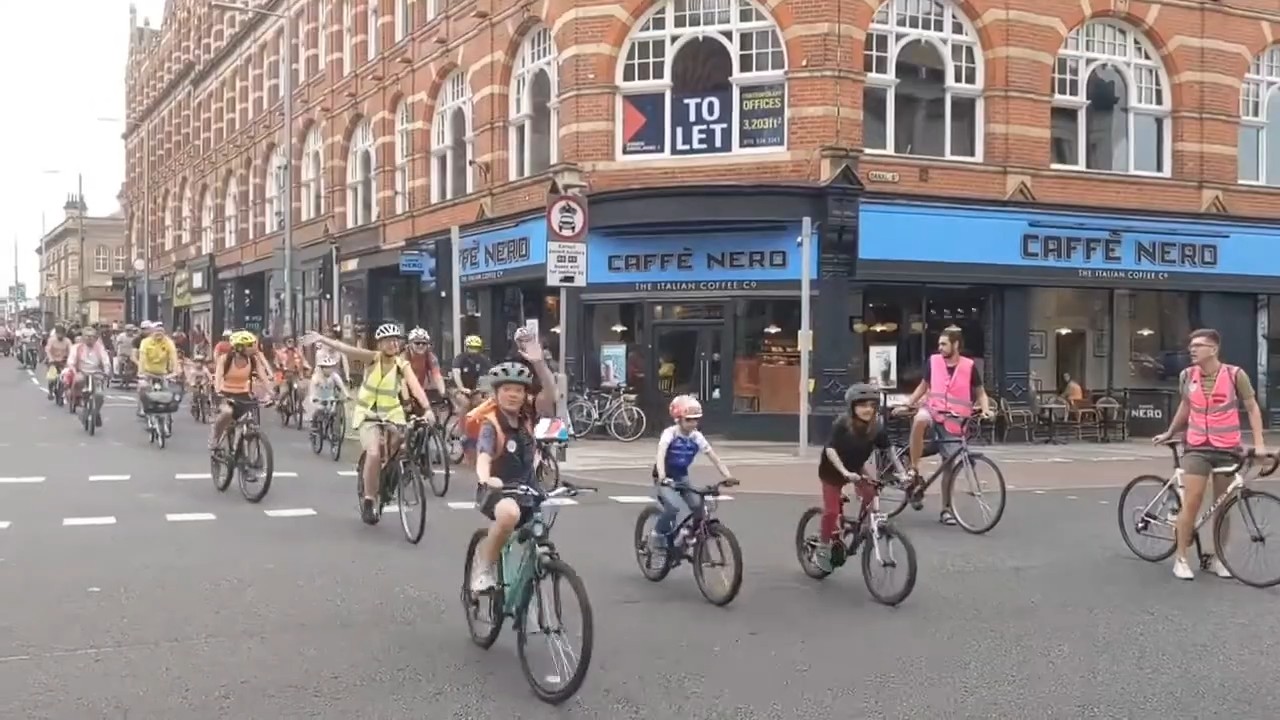 ---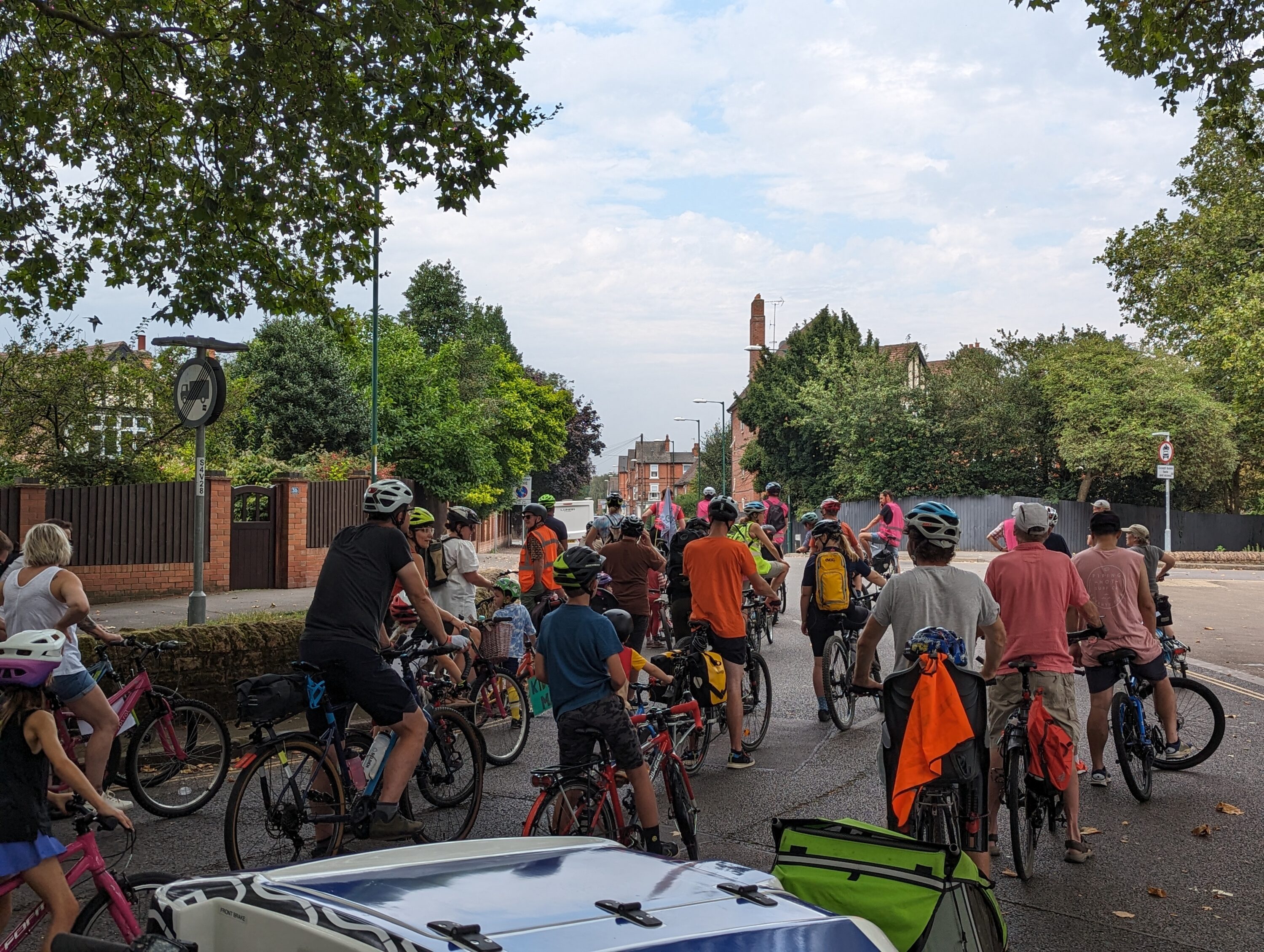 So many people leaving the children's cycle park!
Below are some of the helpers: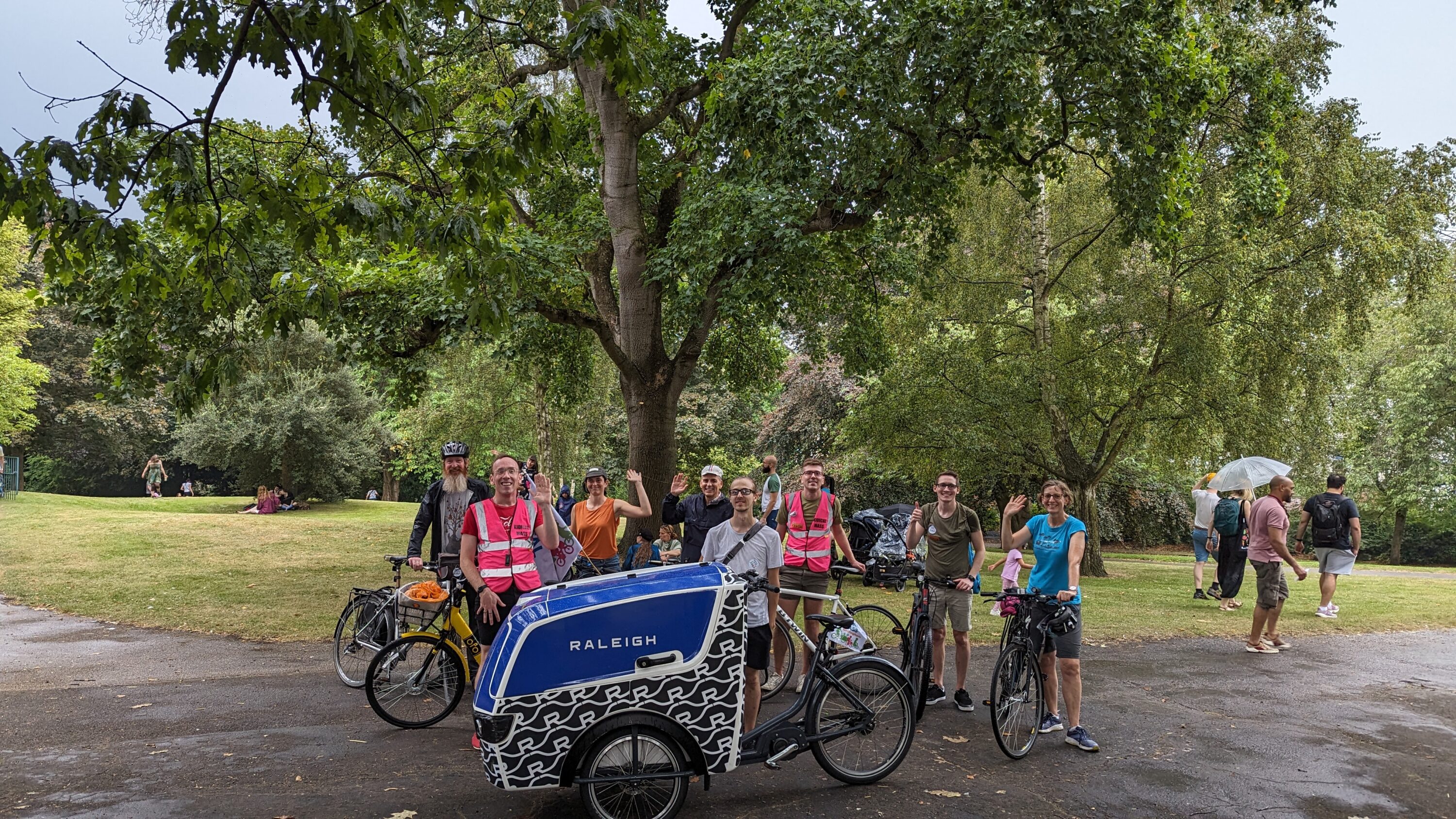 Speak soon,
Samuel x