If you are searching for something to watch to get you into the Christmas spirit, or perhaps not, I recommend 'Christmas In A Day'. I say not only because the film shows how it is individuals mark it in such a magnitude of ways from the full on traditional day to more modern iterations.
The reason I am such a fan of the film, and I wholeheartedly recommend it, is because I star in it.  Well, I feature for 2 seconds.  A decade ago, just before Christmas, film producer and director Kevin MacDonald had put a call out across the UK for people to film parts of their Christmas Day 2012.  I filmed parts of the day and submitted it, not thinking out of the thousands and thousands of entries our family's footage would actually be chosen. It was!
It was only towards Christmas of 2013, that I heard we had been selected.  It had been so long since I submitted it and I could not remember which clips were sent.
We feature for a moment but it means a lot to me.  I remember our Christmases were such a special time and it seemed that it would never change.  It was so set in stone.   A few years ago, Mum passed away.  All is different now.
Towards the end of November 2013, just before it aired on television, me and my sister Tiffany were invited down to BAFTA in London to watch the premiere.
It's a beautiful film.  It's very moving, perhaps more so because I am in it.  Regardless, it is an interesting time capsule.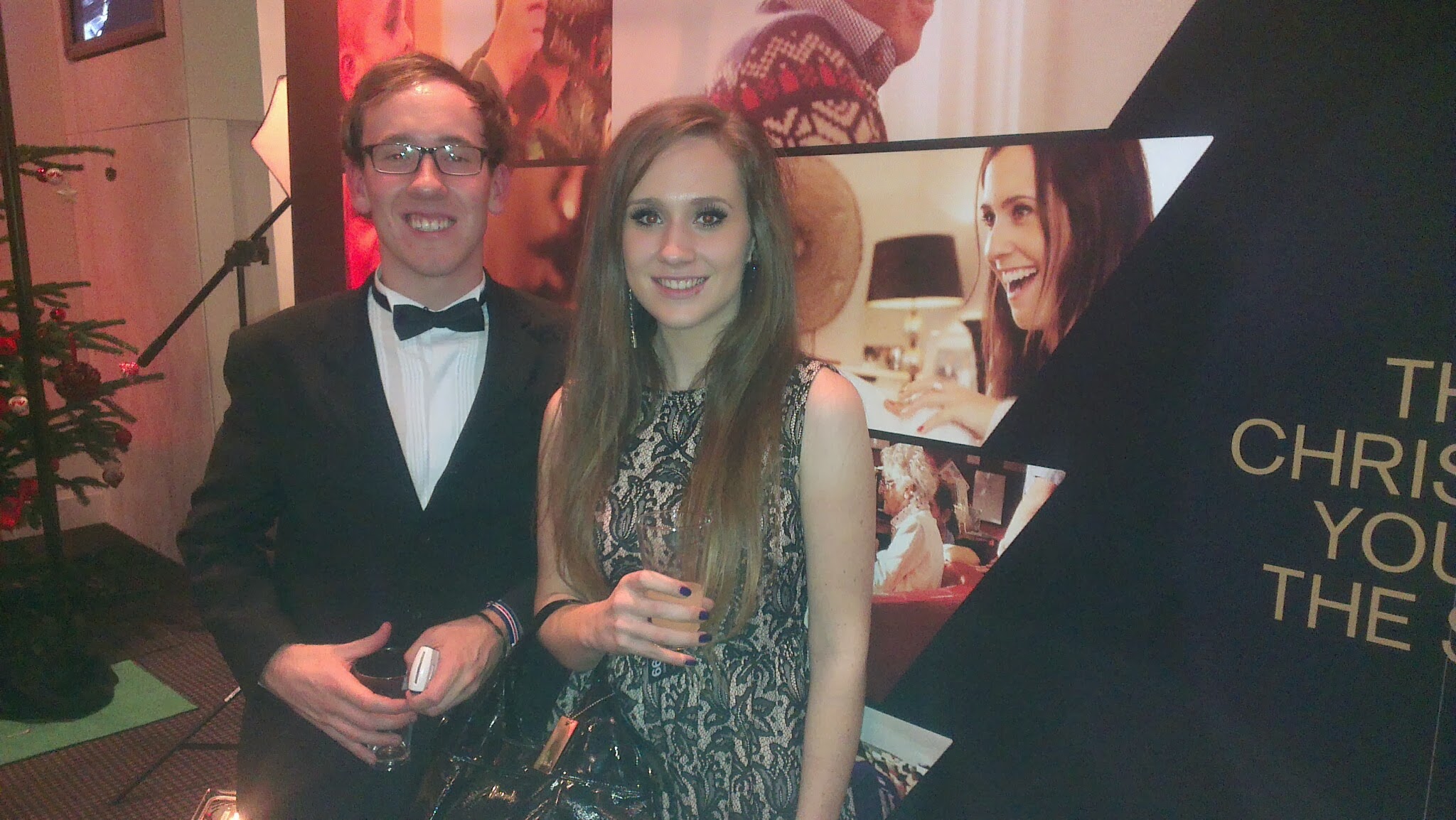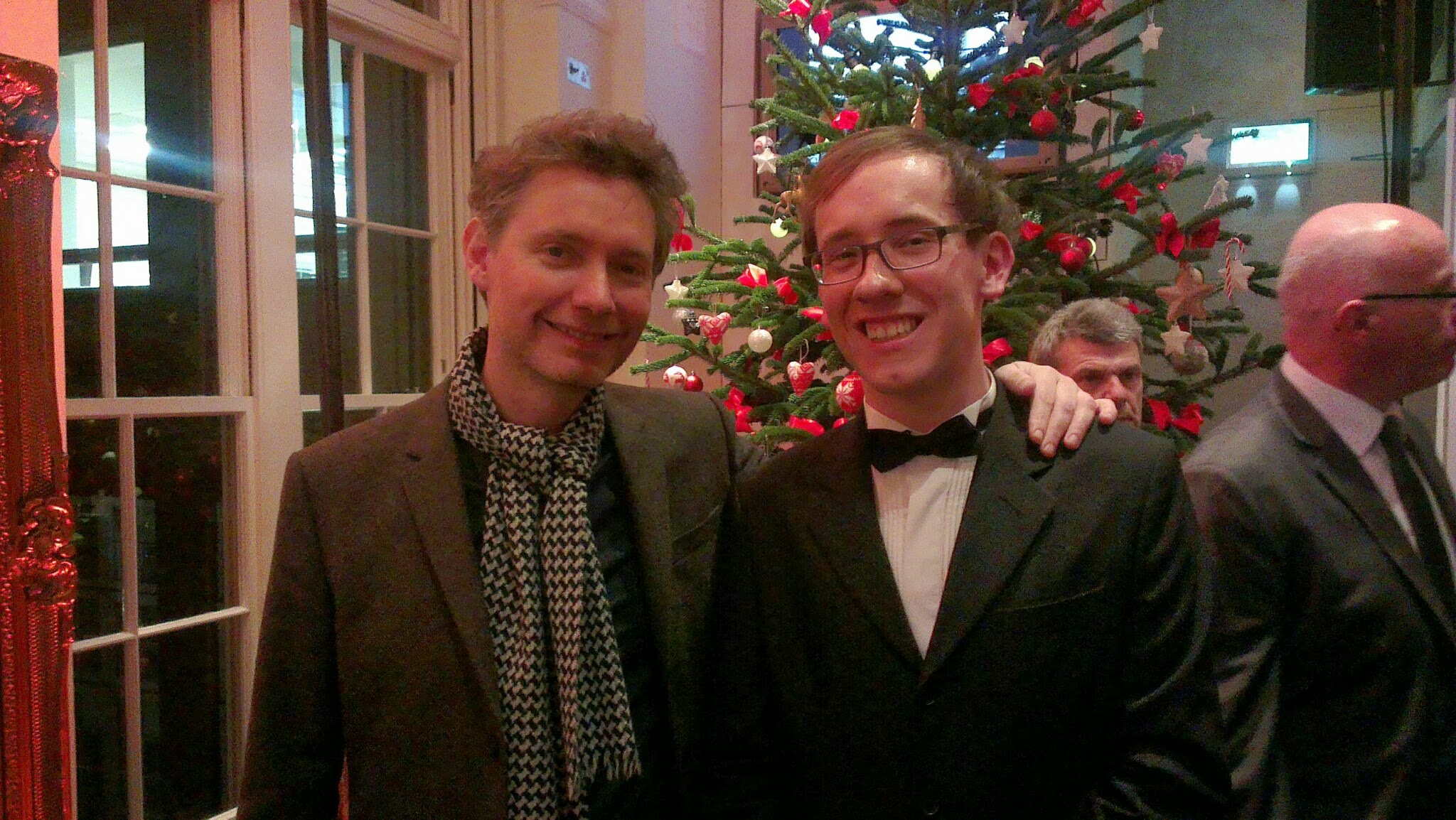 Here's the vlog of that day:
And here is the full feature film.
UPDATE: Last year I found this. I'm a part of a meme. Every Christmas, a family goes "Merry Christmas Sam and Tiffany". How great is that?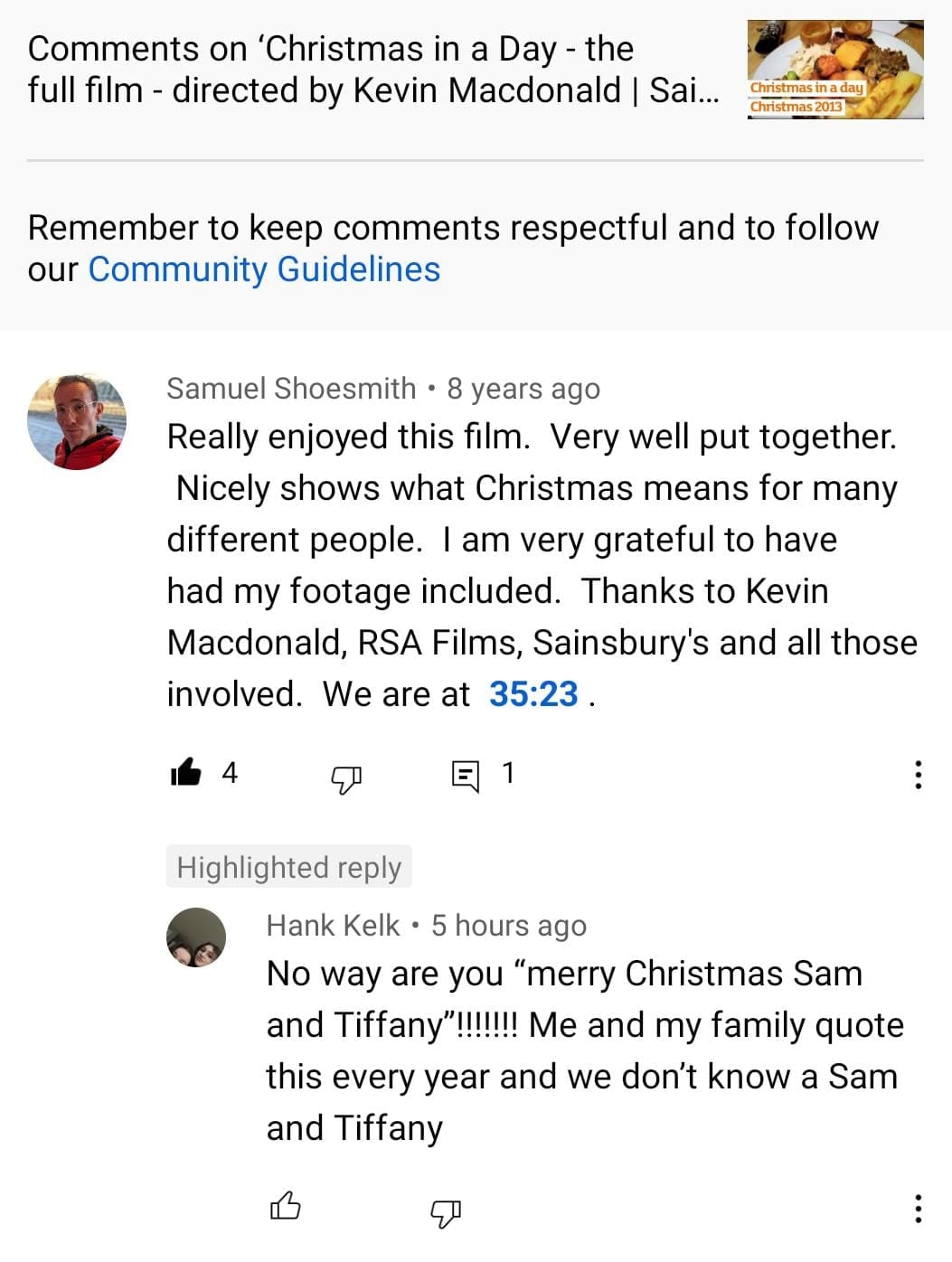 Samuel x