Hello March!
Let's March on with the blog! It is the first of March in case you hadn't noticed and as is common for me to ask, how did that happen? Where does the time go – but I shall not ruminate on this as time passing quickly means we are closer to near normality. Last week the schedule of lockdown lifting was released, subject of course to criteria being met but there is now light at the end of the tunnel.  Perhaps if I have memories to create and hook on to, my sense of time will slow right now.
I will be able, on June 21st to go nightclubbing. Yay! I am not a fan of nightclubs really but the process of lockdown, lift, eating out to help out, lockdown, hope and then hope dashed for Christmas and a further lockdown has meant I am even looking forward letting my hair down here. Talking about hair, I need a haircut.
I cannot wait for lockdown to end.  I usually travel about, meeting new people, having experiences and just doing things.  I think I have adapted very quickly to lockdown life but even so strange happenings and unusual responses are occurring.  Just last week a friend, who I had been in regular typed contact with over the past few months suddenly, essentially, I think, called an end to the friendship as it stands.  I was baffled by this. I hope he is ok and reaches out soon.
My February was generally great.  It was busy but it's a month where I haven't really got much photographic evidence of it.  Lots of zoom meetings, emails and the like did happen.  I have been out and about on my daily exercise and have taken some photos but these are mainly for my "civil duties" that I have then reported – of potholes and broken glass etc. Although strangely riveting to me to see things fix and sorted, I shall not include them all here (but some are here)
In other news I took a selfie and I quite liked it.  Moody vibe, nice bit of background blur there.  Here it is: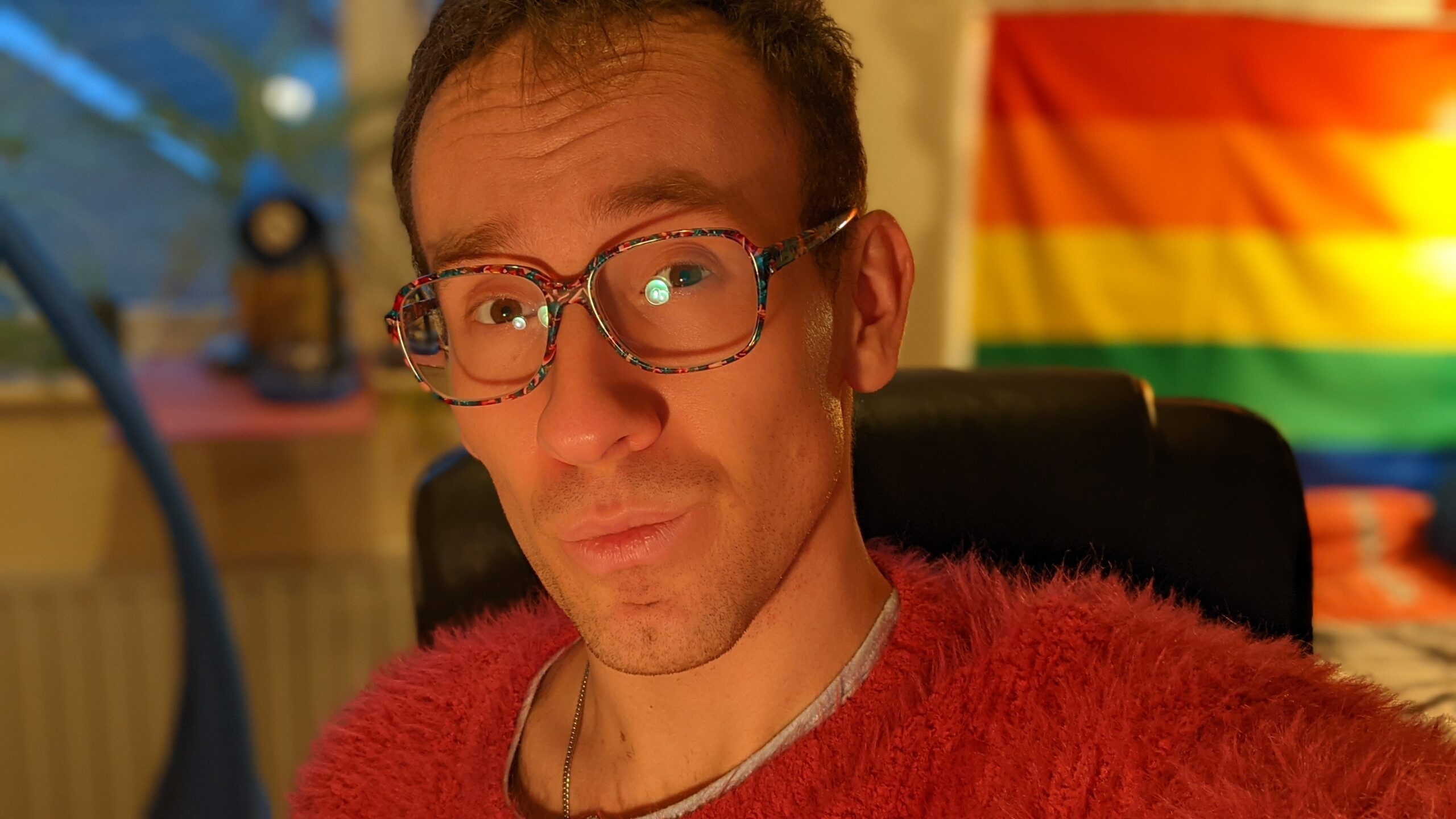 I fathered a new baby Spider plant on 5th February. Well, I nurtured the original Spider plant from getting it in the early 2000s, cut off an offshoot on 23rd June 2011 and then cut another offshoot to plant this one. Its roots are now anchoring in.
I have decided this year shall be my reading year. I have said this for many years and failed. Well failure is such a negative word. I actually have read works of non-fiction but I have wanted to read proper books – book of fiction.  Following a relatively successful 2020, I started to read Wuthering Heights in January but as soon as my new book arrived, The Miracle Pill by Peter Walker, I left Cathy and company on my bedside table. It's heavy reading. I will try again soon. I have just today finished The Miracle Pill and I strongly recommend it. It gives a fascinating, well referenced account of why active travel is so important. I have known about this for ages and am an active guy who cycles and walks a lot as a result.  Reading this made me question though the hours and hours that can pass where I am completely sedentary.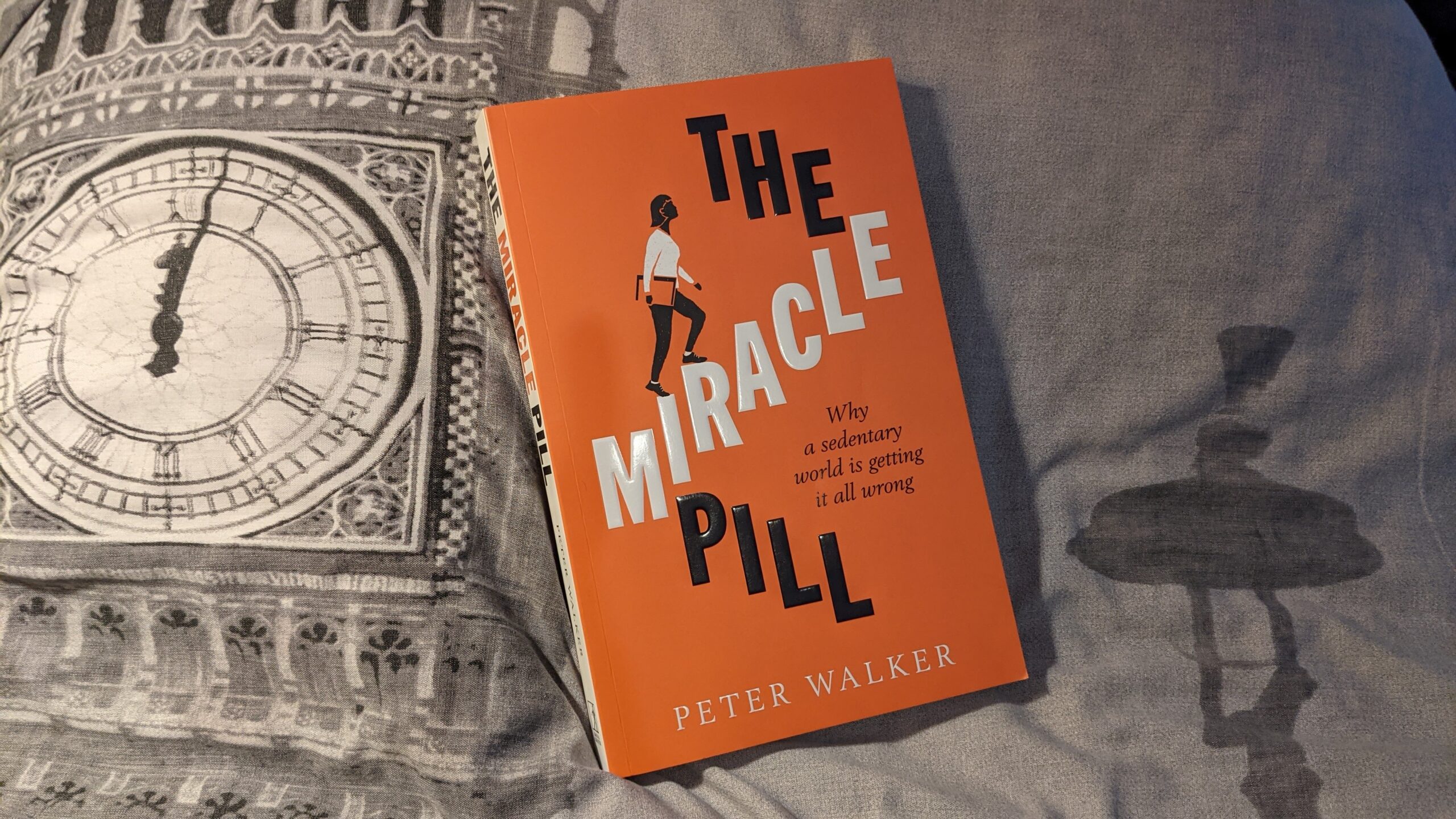 Tying nicely into a book on movement is my change of attitude towards fitness.  I have decided to lose fat and gain some muscle.  Before even receiving this book I opted to become fitter and already I am seeing the results.  I have slightly altered my diet, reduced my calorie intake and made larger changes to my exercise routines.  I started to go out jogging.  By no means am I good at it and I often wonder if to someone else it looks like I am running off centre.  This is a result of the right side issue.  See previous blog post about this.  I have been going out jogging with no mobile phone.  This meant I couldn't listen to music so I bought some headphones that have a SD micro slot built in.  Listening to something other than the rev of engines makes it so much nicer.
I wondered how long the jog would take, what my pace was like and how my heart was beating.  I decided to order another more expensive smartwatch.  I had one a couple of years ago but eventually part of it snapped and I ended up going back to my conventional watch.  I bought the Huawei Watch Fit and I love it.  It is making me even more active with its occasional vibrations reminding me to move plus its step counter, heart rate monitor, built in GPS and wonderful battery life.  As you can see from the photo below it was a desk day and a long fast walk soon took place.
The 15th February was Decimalisation Day.  It was 50 years ago since the changeover from when a pound used to equal 20 shillings, each made up of 12 pence equaling 250 pence to a system where there were 100 pennies in the pound.  I remember Mum explaining this to me and I was baffled.  She gave me her Decimal Day pack.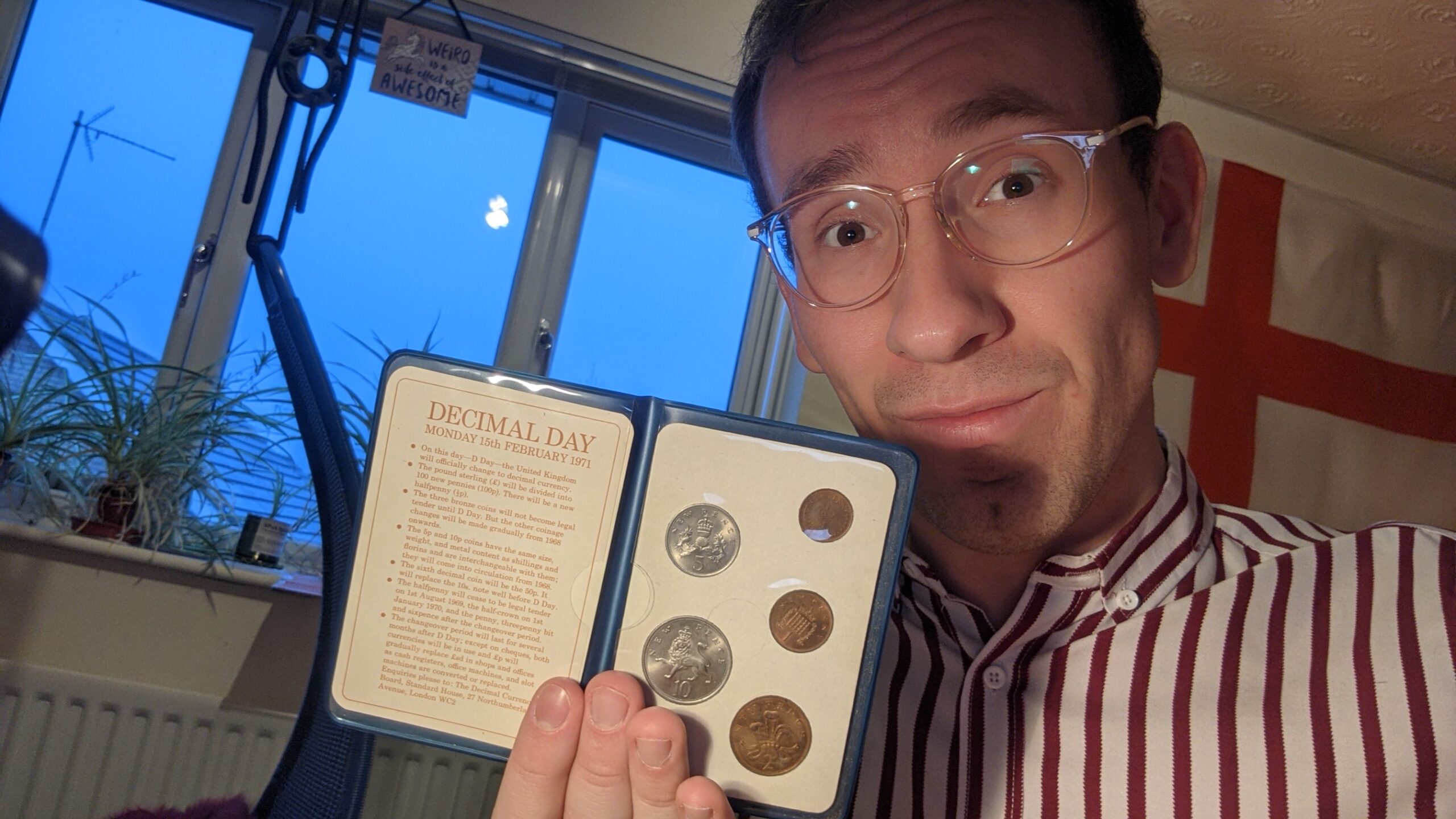 On Shrove Tuesday, I made myself some pancake. Look at that filling.  It was calorific.  In order to combat this, I cycled it off.  Talking about cycling . . .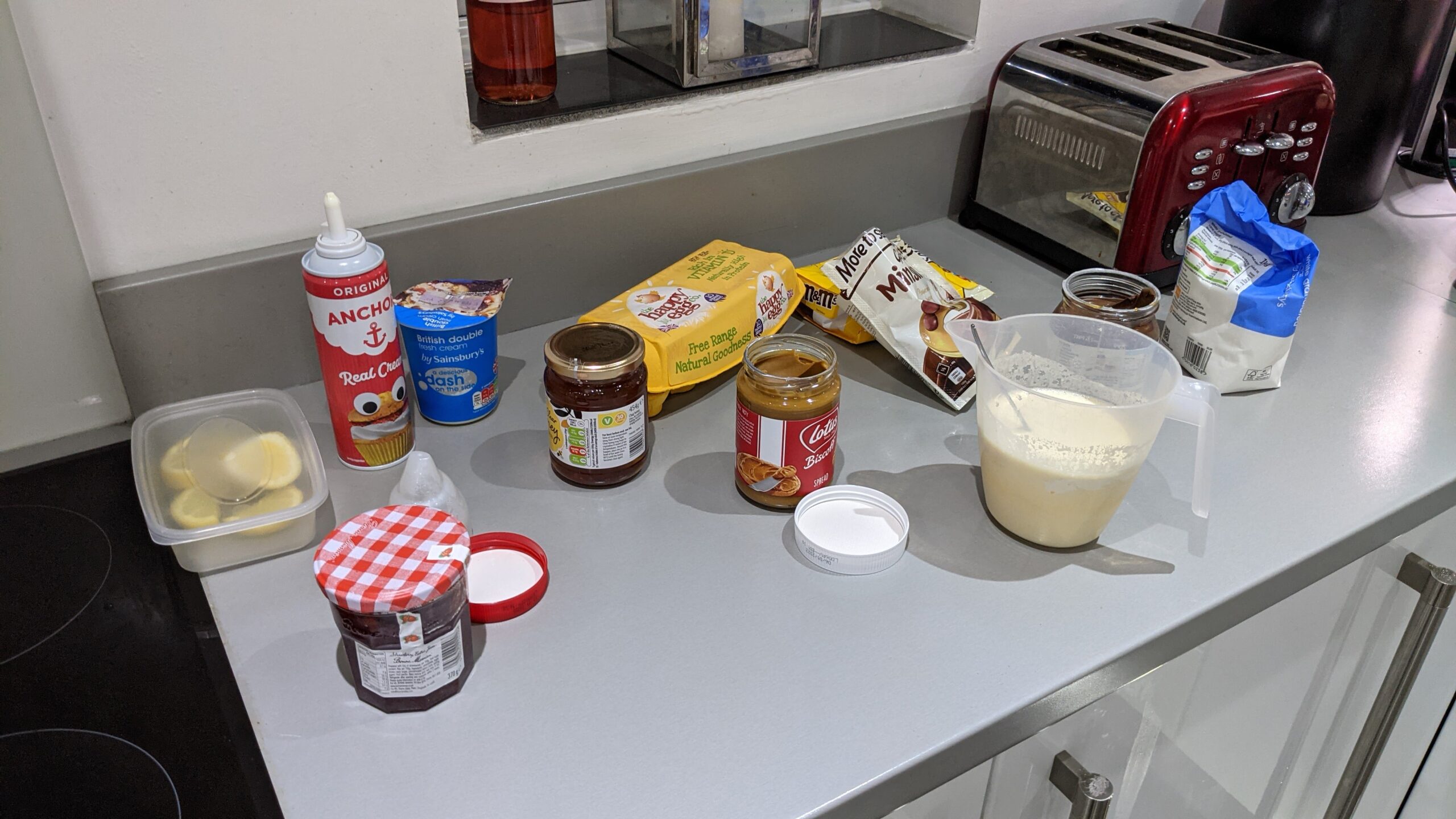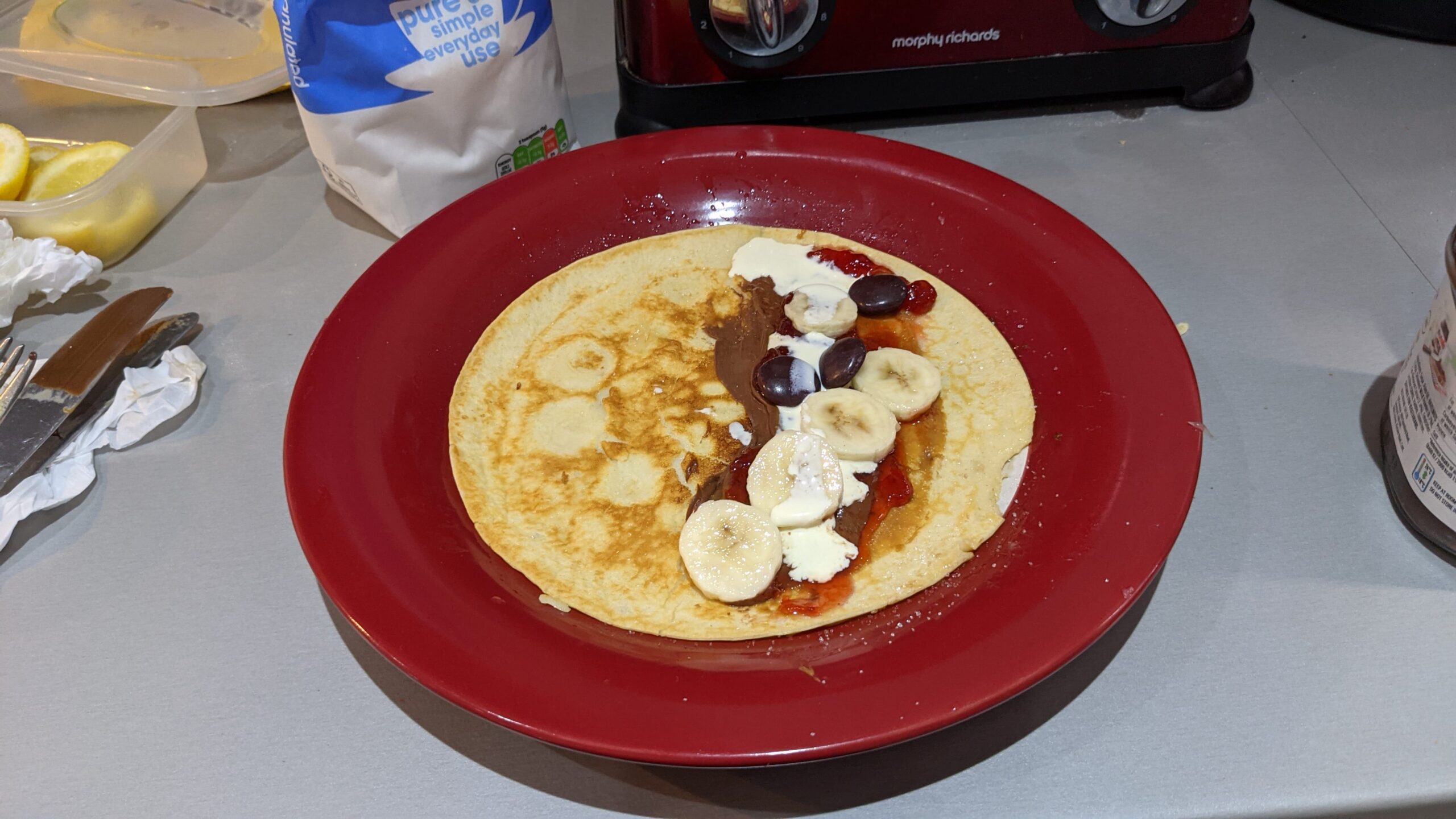 As with January I tried to cycle every single day. I succeeded again! This month I didn't aim to hit a target and in fact didn't even look at the amount until yesterday.  I didn't even use my road bicycle once this month but my yellow Ofo instead.  I just wanted to get a few miles in here and there. I cycled 150.64 miles!
Later in the month, I received a lateral flow kit.  I work for the NHS Community Nurses down at Isebrook Hospital. I help coordinate the response for patients. We were recommended to do lateral flow tests. As with any testing, it is better to know your status.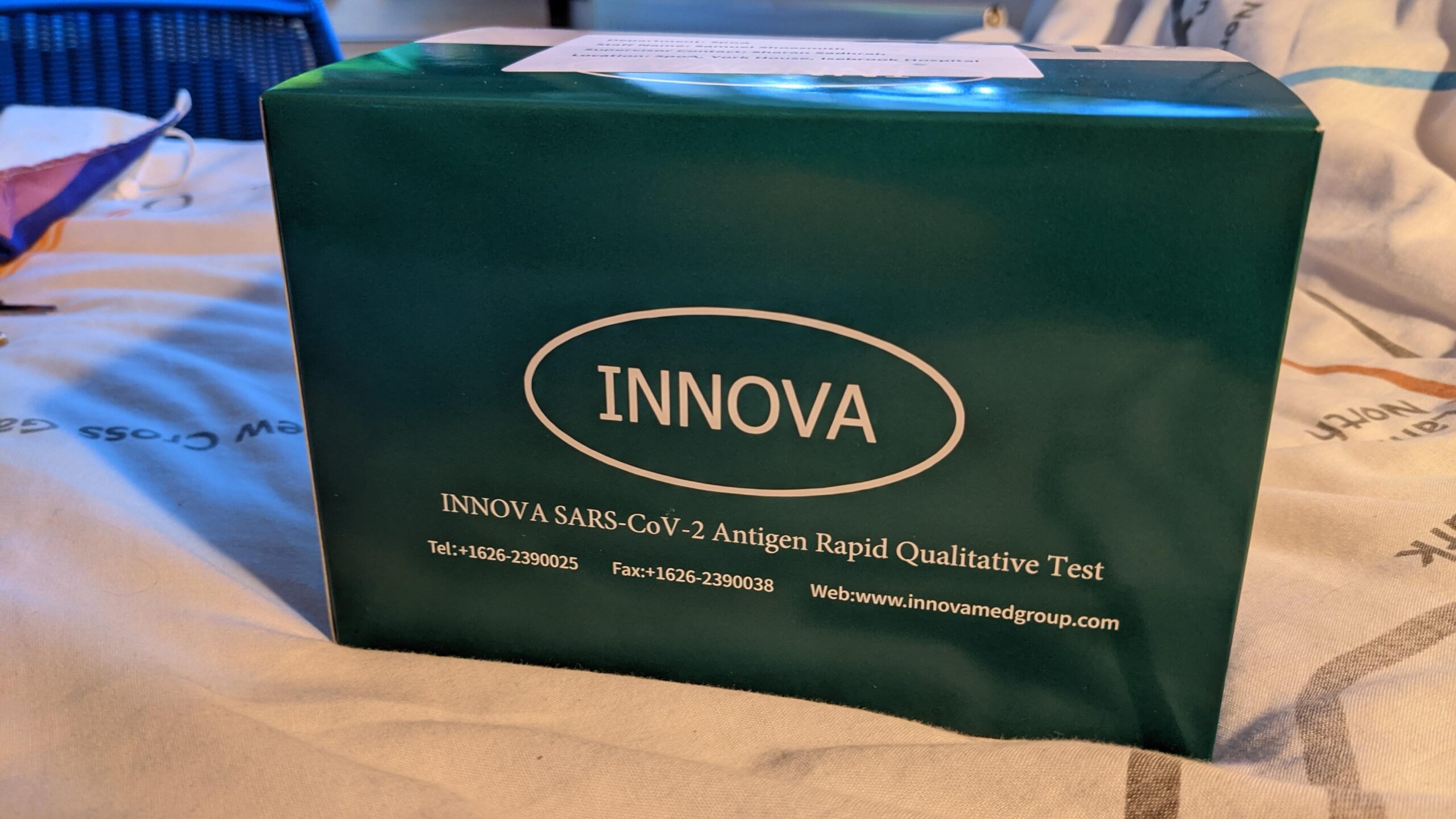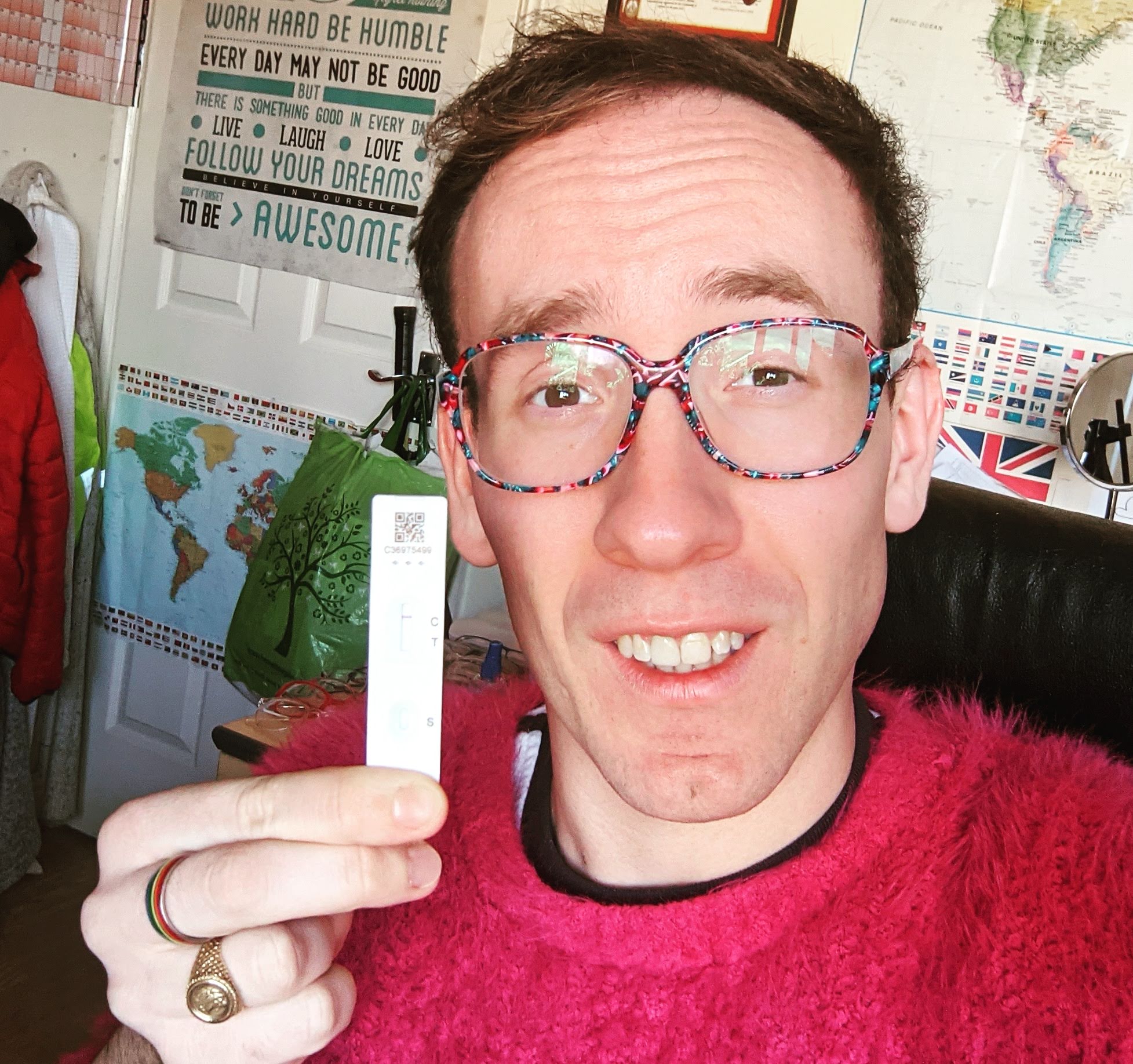 I decided to organise a phone banking session.  I am the secretary of my local Labour Party branch and I decided to get the ball rolling.  This has now happened for two weeks.  These are being ran all over the county but I thought it was nice to do some hyper local ones.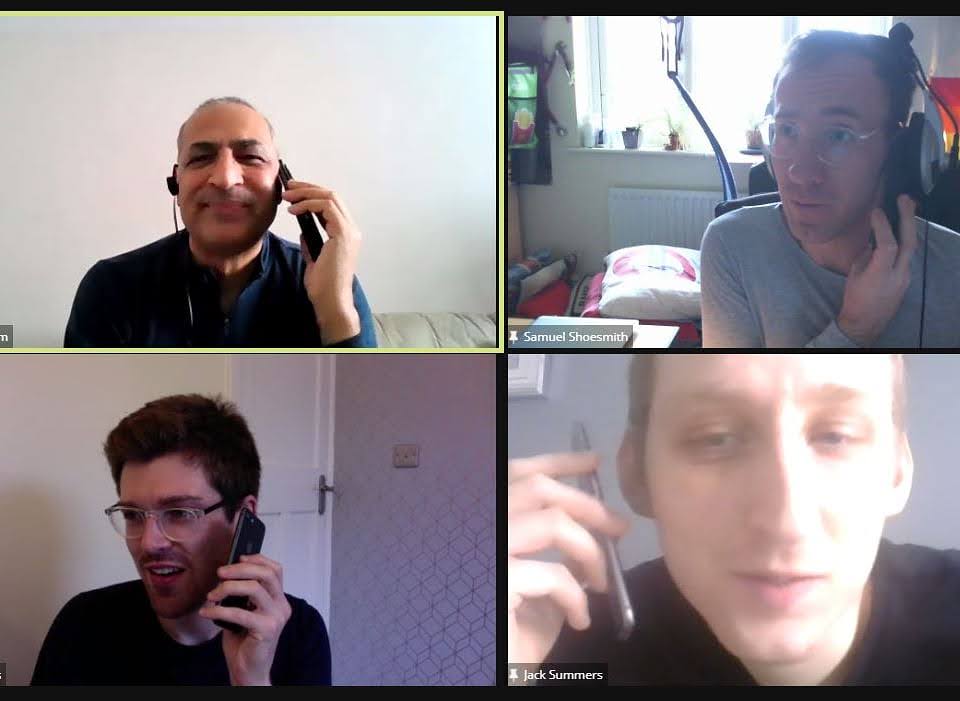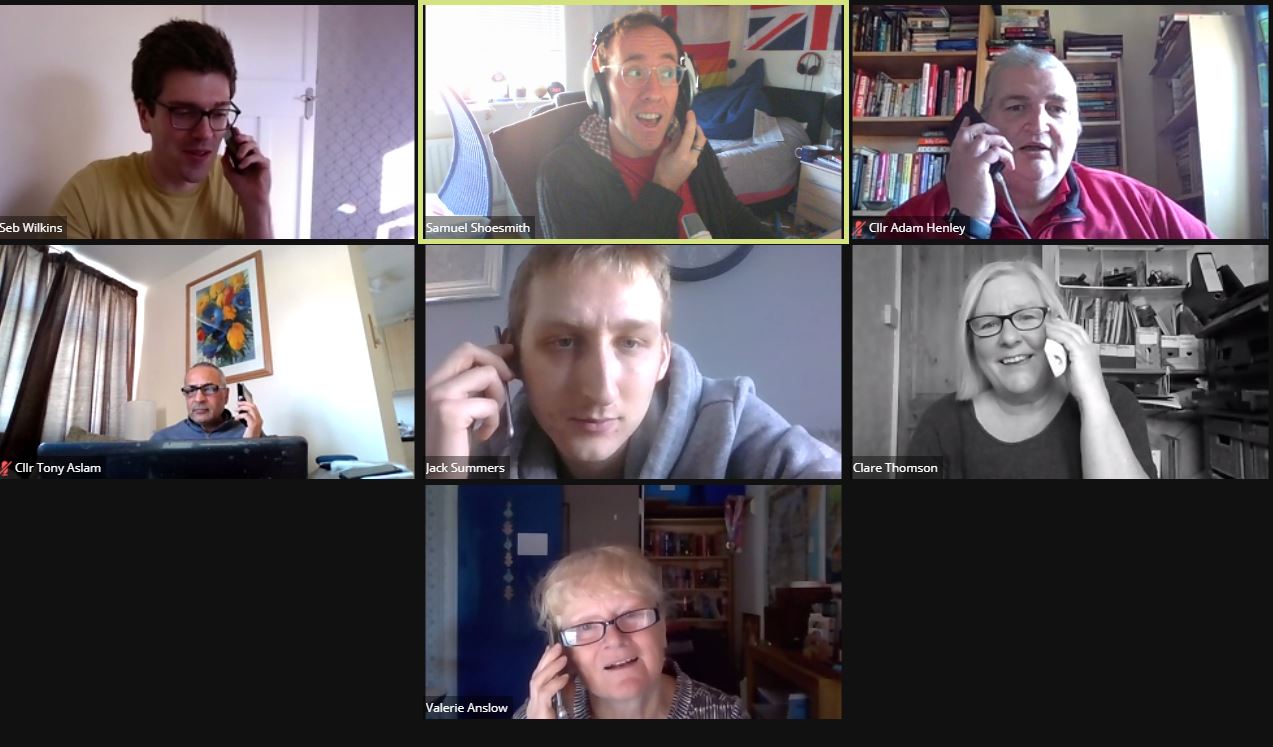 I know I said I would not include photos of of the built environment, as in my civil duties but I lied, here are two.  The first one made me laugh.  Only in Wellingborough would you get 'Diverted traffic' signs in the road itself not because they wanted the paths to be free for pedestrians but because they couldn't fit them there because of the parked cars.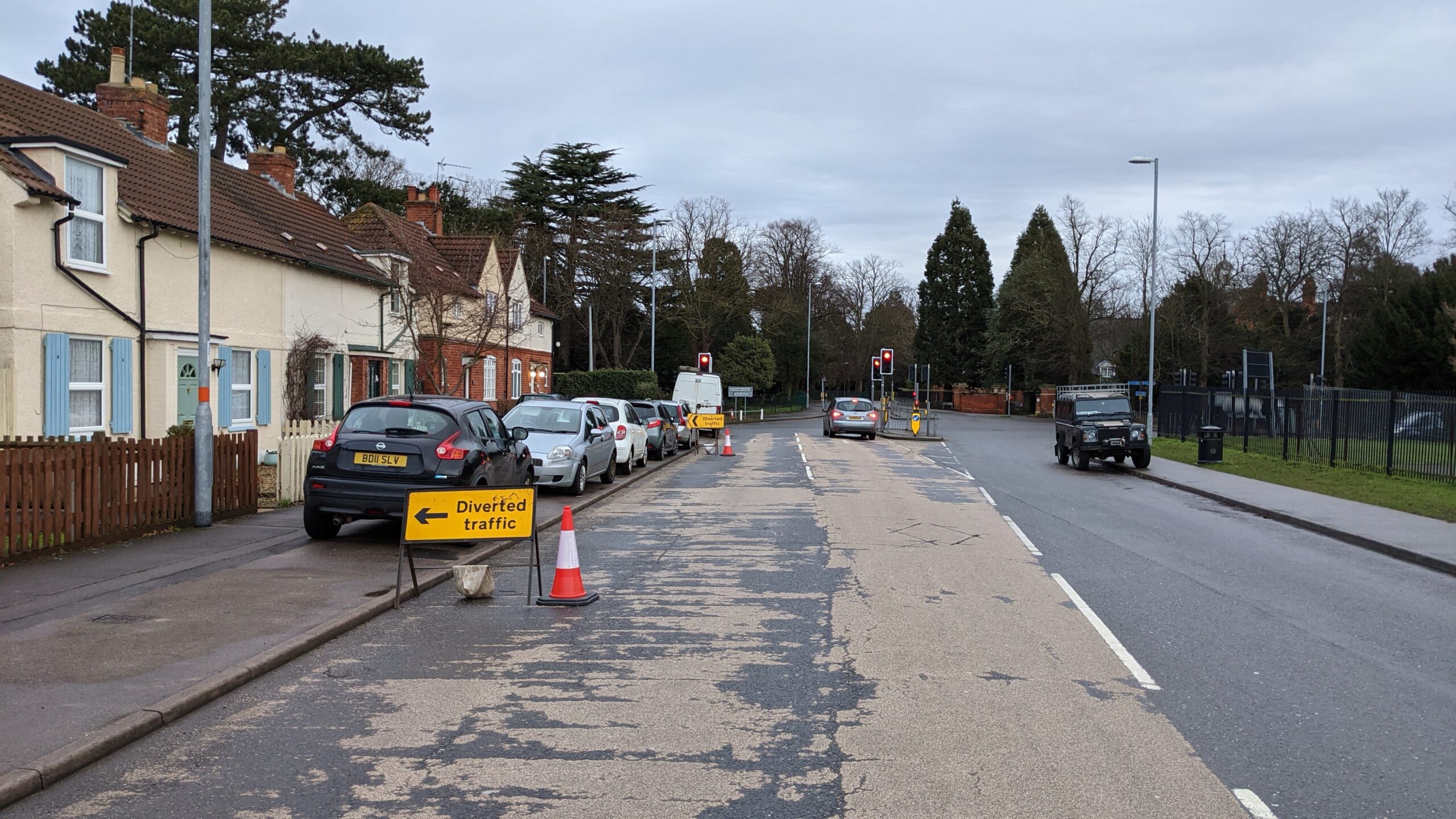 And the second one is on a stretch of road I have reported at least 6 times since 2016 and emailed about too.  I have been on and on at the council asking for a complete resurfacing.  Eventually they would come out and patch it here and there but before too long the patches would crumble.  Finally it was relayed.  So smooth!  The cycle marking at the mouth of the junction should be wider, follow the curvature of the road and ideally be in coloured tarmac.  Ahhh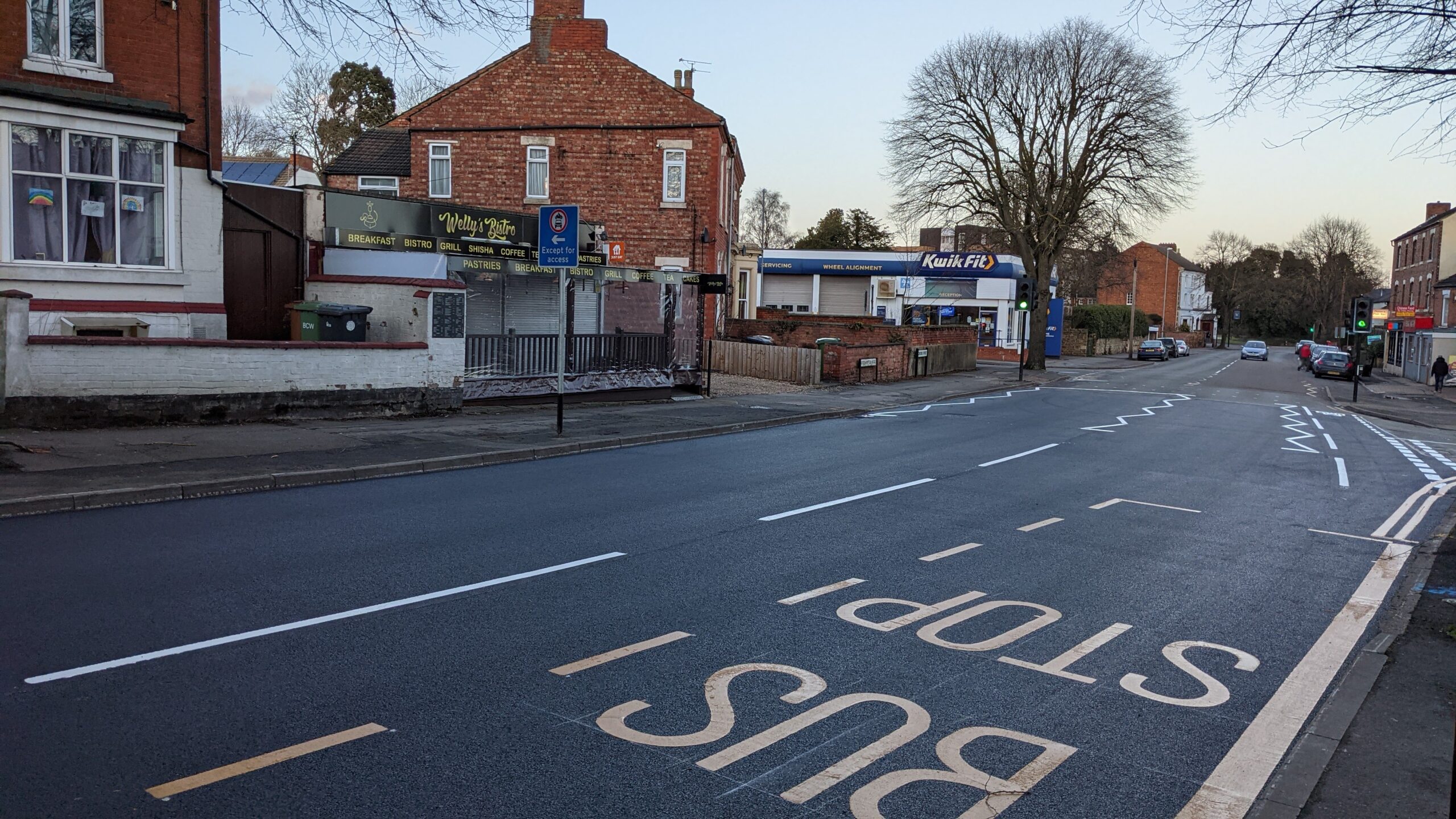 Speak soon,
Samuel x