It came as a great surprise and delight that last month, whilst browsing BBC iPlayer, I stumbled upon the final one-off episode of, 'Child Of Our Time'. I was elated to see this programme it was a much needed for follow up of these children, well, now adults.
Every so often over the course of 2018 and 2019, I wondered if I would see an update of Child Of Our Time.  This was a series commissioned by the BBC and the Open University which followed 25 children who were born around the turn of the millennium up until the age of 20 and it aimed to explore the questions of nature versus nurture.
As far as I am aware, I watched it right back from the beginning.  It has been a continuous feature of my life at a time I was developing myself and growing into the person I am.  These children were 8 years behind me so the exploration of their developments came at an apt time of my life when I was thinking and learning about what makes me me.  Below is a BBC trailer from back 2002.
There were frequent follow ups when the children were younger before the age of 10 (first photo below) but then then the frequency of updates massively decreased with only one in 2013, one in 2017 (second photo below) and then it had gone silent. It is such a shame there was not a full update as the transition from a teenager to a young adult is such an interesting time.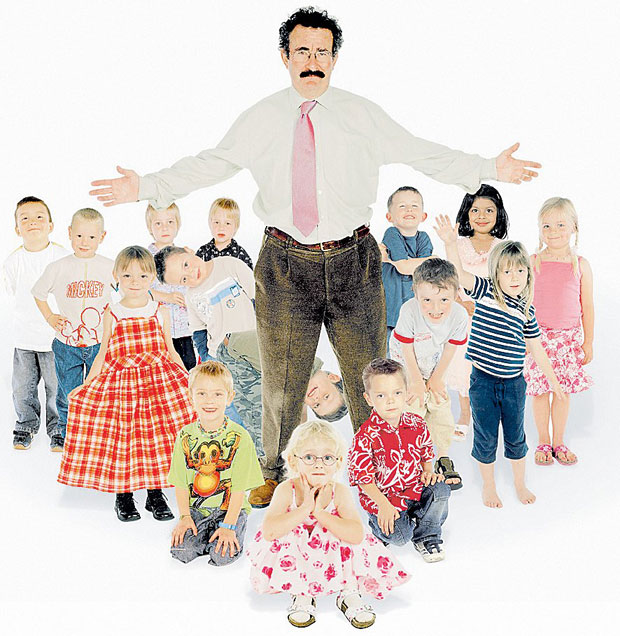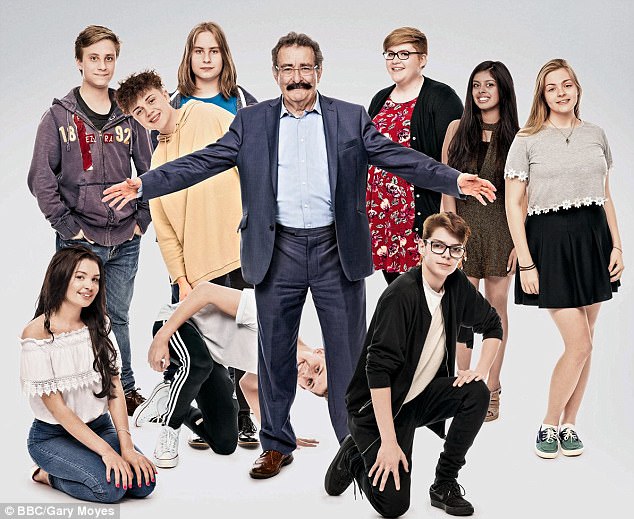 The process of creating this documentary film series meant the television cameras were rolling all the time and caught moments both big and small that when watching old clips back remind me of these formative years.  For example it caught the the newsworthy ones such as when Alison Lapper, one of the children's mum who a status of herself taken when was was pregnant and unveiled on the fourth plinth in Trafalgar Square.  But it significantly also caught the children and parents reactions to developments less momentous changes in terms of national politics, culture and our uses of technology.  It is a precious time capsule.
The BBC commissioned this one hour 'special' called Turning 20.  It gives a useful and interesting look of a few of the children as they enter their twentieth year on planet earth.  However, I do have some criticisms.  It was way, way too short.  It should have been made into a multi-episode series which explored different themes with all of the children throughout the twenty years.  The editing of the one-off programme was not the best with a couple of clips and introductions repeated so this wasted valuable seconds in this short summary episode.  It saddens me that it was not possible in particular to follow the life of Parys Lepper in his final years.  He died at the end of last year of a suspected accidental drug overdose. I was so sad when I heard that he had died.  In this episode a tribute was paid to him but I think it should have been more substantial and further episodes could have explored mental health.
The children who did not make it into the BBC one hour 'special' as well as further interviews from those who did can be found on the OpenUniversity website here.  I really appreciate the fact that there clips are available.  I wish they were longer but it gives a brief follow up to a wider range of the children.  It is fascinating seeing clips of them as babies, toddlers, small children, and young teens.  It elicits such memories of me tuning into BBC One watching it as a children on the telly.   It makes you realise what wonders could have been produced if it was made into a full length series.  Ahhh.  Further information about Child of Our Time series can be found here on the OpenUniversity website.
Here's a video with Eve and Jamie when they were interviewed by Lorraine talking about this new brief update episode:
I hope that one day the rights can be sorted out and the entire series, every single special episode of Child Of Our Time can be put on BBC iPlayer.  For now, there are snippets, but also some full episodes uploaded to YouTube.
Speak soon,
Samuel