I took part in the World Naked Bike Ride in central London.
Yesterday Tom and I met on Blackfriars Bridge, hired our bicycles and headed to Clapham Junction.  Assembling at 2pm, numbers were scarce, so we headed to a lovely little cafe for about 40 minutes.  Back in plenty of time for applying some body paint, and with numbers closer to 100, the ride left near enough at 3pm and headed along a scenic route towards Big Ben.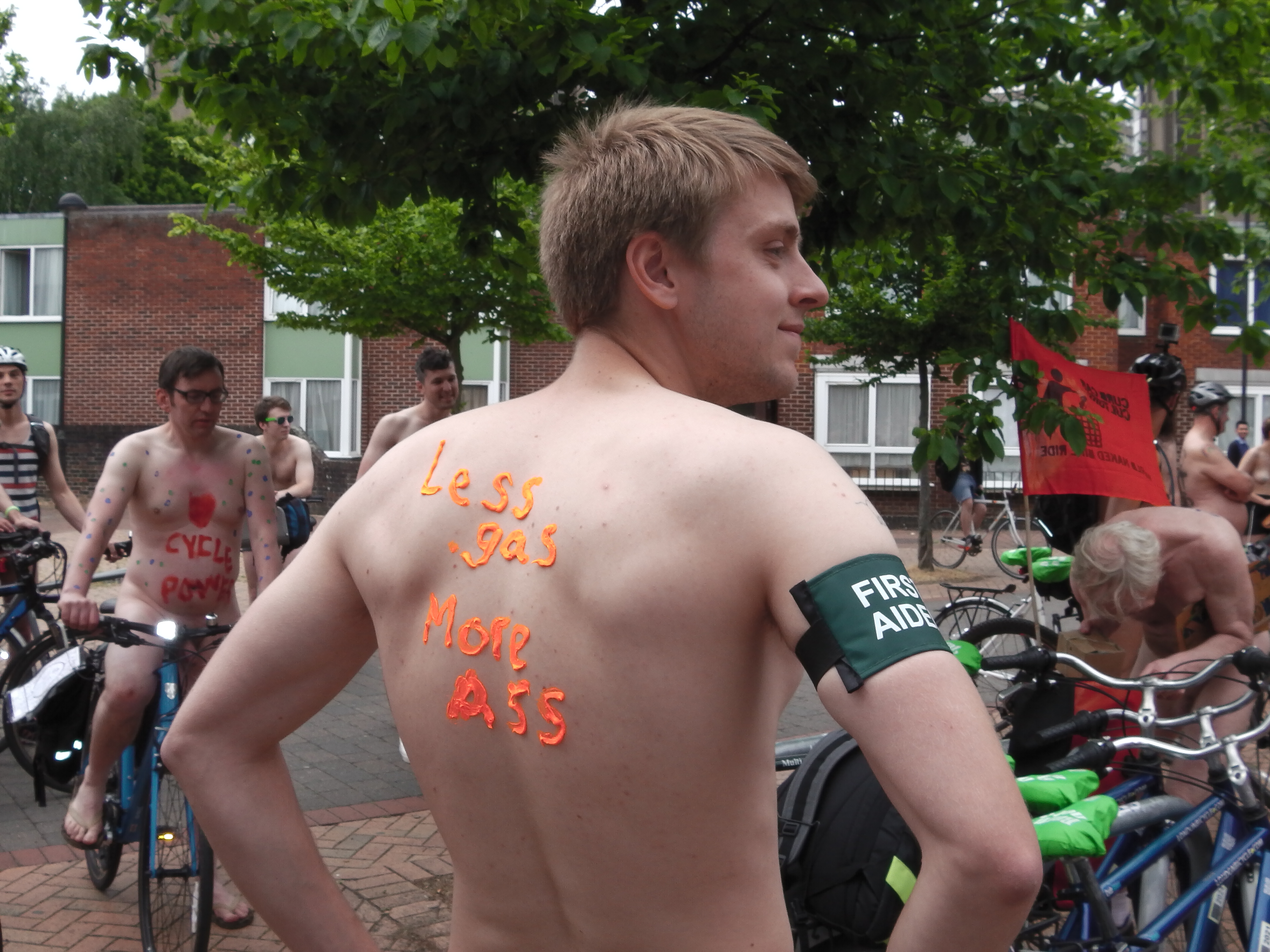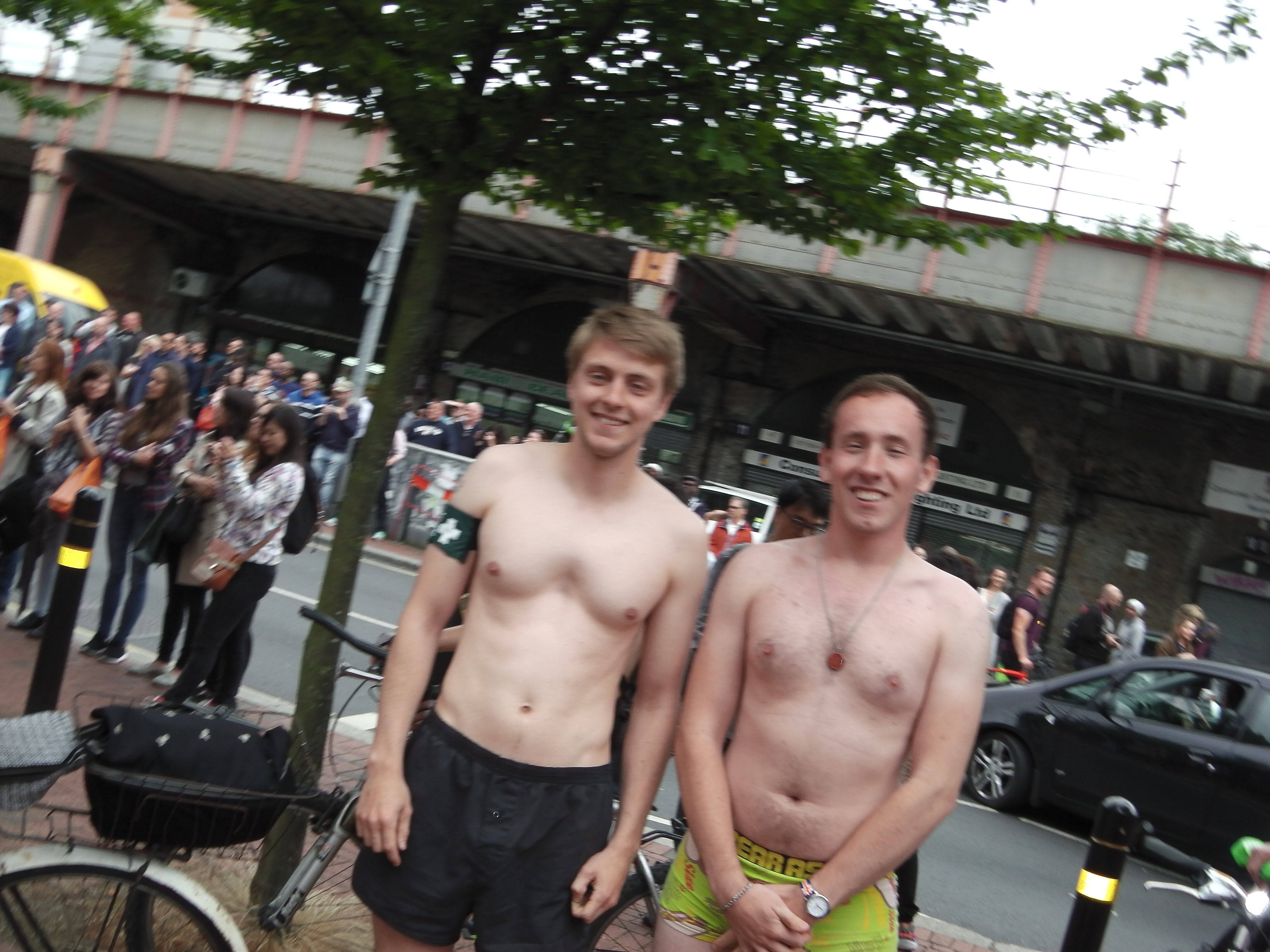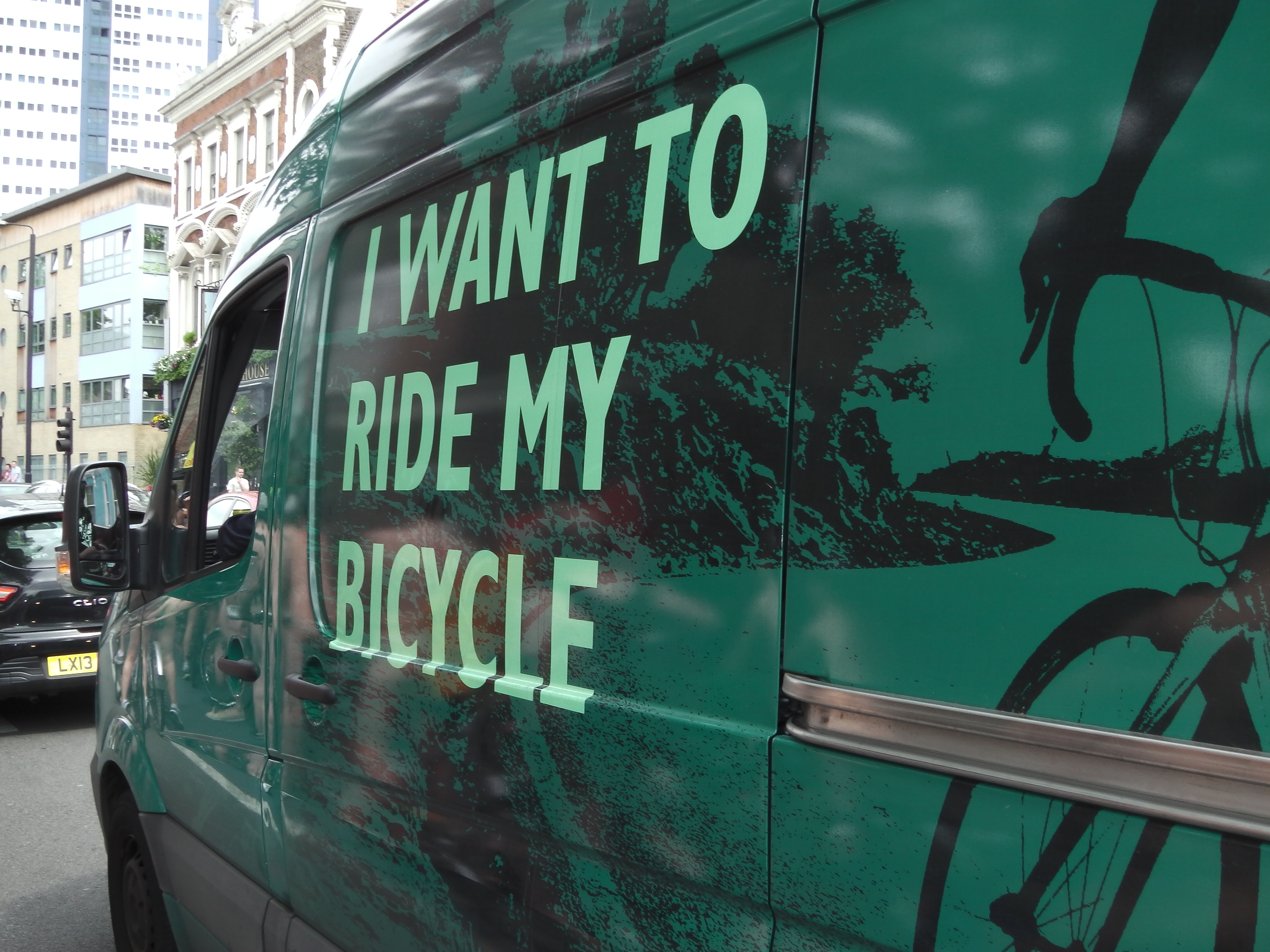 Approaching Westminster Bridge, the ride became a stand as each of the six start points, Clapham being one, converged at this point.  Photo-taking galore and despite the fact the spectators had been standing staring for five minutes, they couldn't take eyes off us.  As we finally slowly rolled over Westminster Bridge it felt as if we were finishing the Tour de France with spectators stood on the road on both sides leaving less and less space the further we went – all in the quest to get an eyeful and a memory card full of photos.
The atmosphere was spectacular.  As a keen cyclist, I take part in numerous cycling events in London and some attract hostility.  However, the element of nakedness meant that people were too gob smacked to care and cheered and clapped rather than hurling abuse and honking their horns.  I liked the fact that people appreciated that difference and unusual nature of the naked cycle.  I regrettably saw one woman cover her daughter's eyes so she couldn't see the 'obscenities'.  Despite this one abnormality, everyone else just seemed to look in awe.
With reference to the storm the WNBR kicked up on social media, the Evening Standard included a few example tweets and Tom and I appear in the one by Dan Barker.
The ride finished just after 5pm at the far corner of Green Park.  We stayed put for a few minutes and then headed back towards The London Bicycle Tour Company  where we hired the bicycles from.  Immediately after, hunger hit and we headed to the nearest Wetherspoons.  En route, we met two women who were intoxicated.  Randomly she asked if we'd been on the World Naked Bike Ride because I 'looked like someone who might take part'.  I took that as a compliment.  We went to a Wetherspoons where they bought us a drink.  How nice!  Thank you.  Lovely company!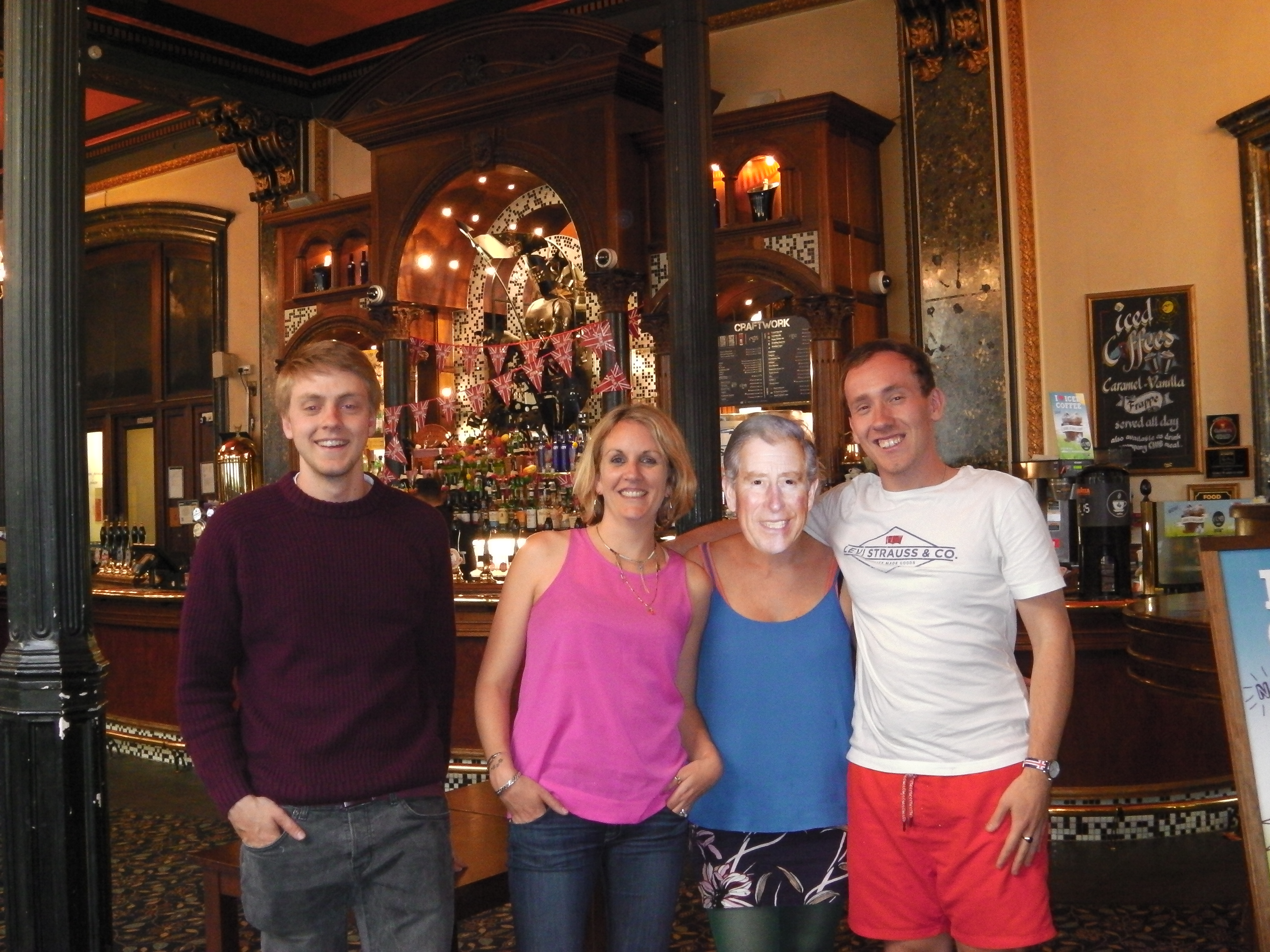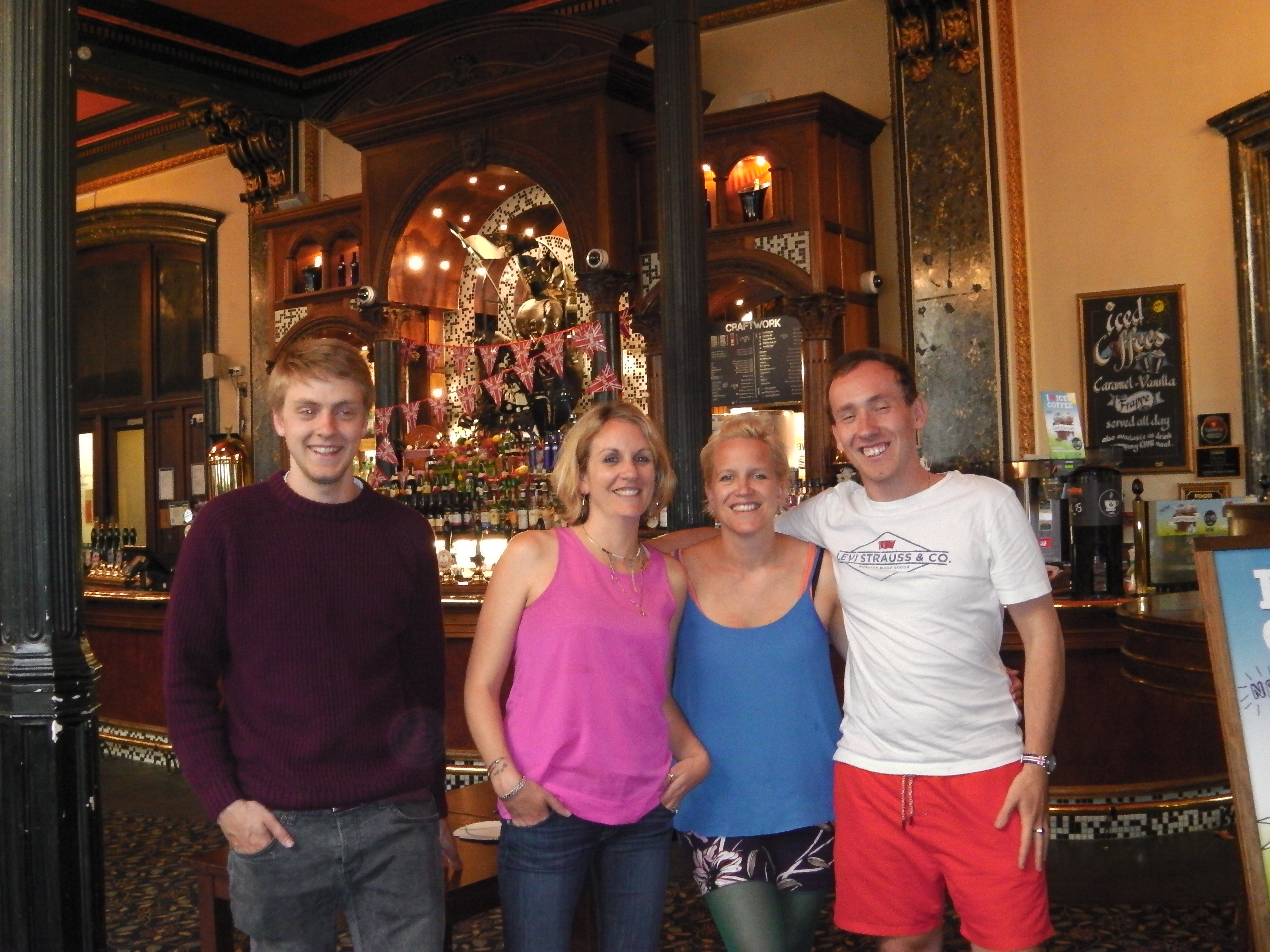 We them headed to Wetherspoons in Holborn and got something to eat.  We were starving.  Riding naked makes you so hungry!  Ham, who we both know from university and Tom's friend, Emman came to join us.  Lovely evening!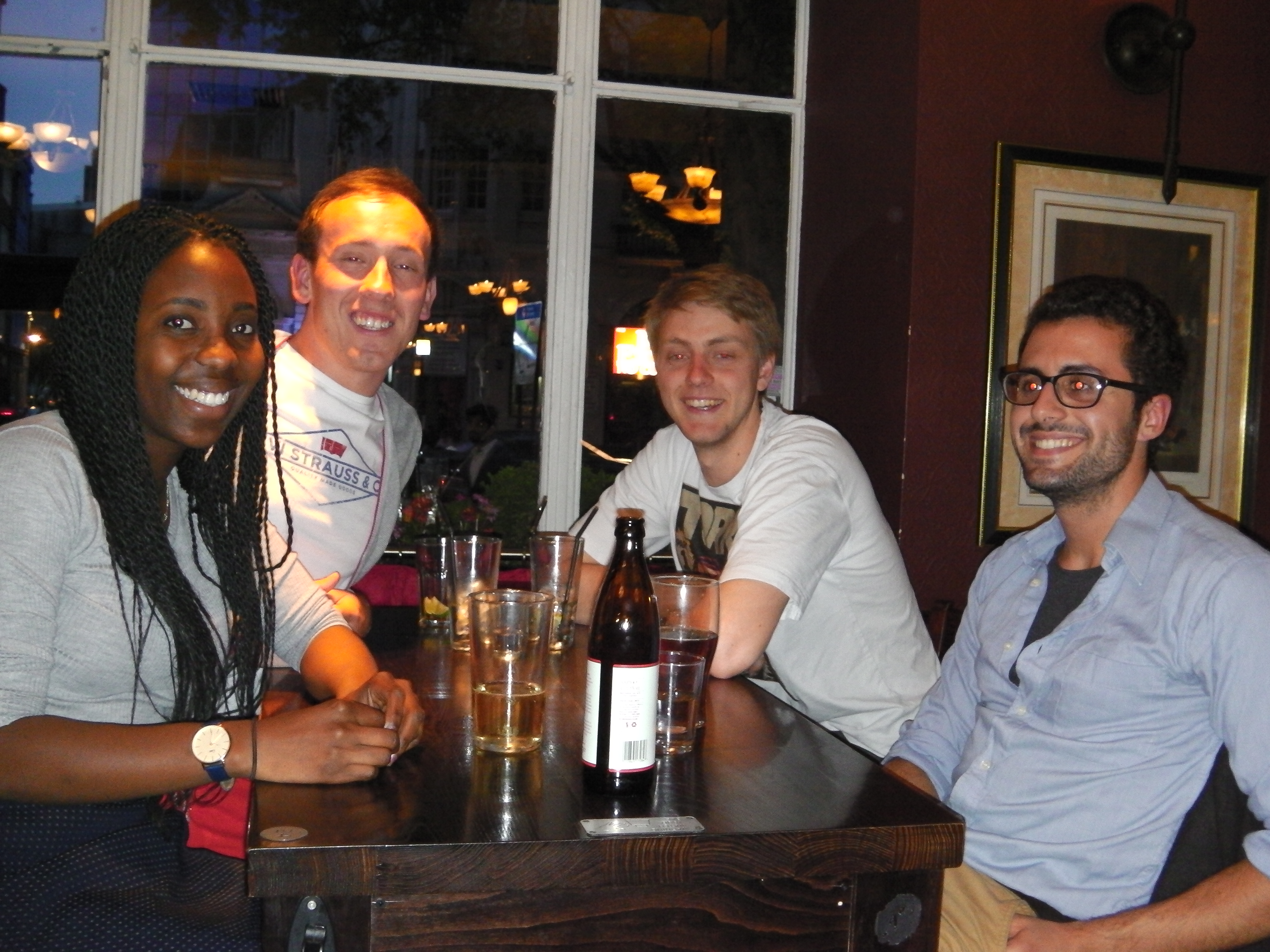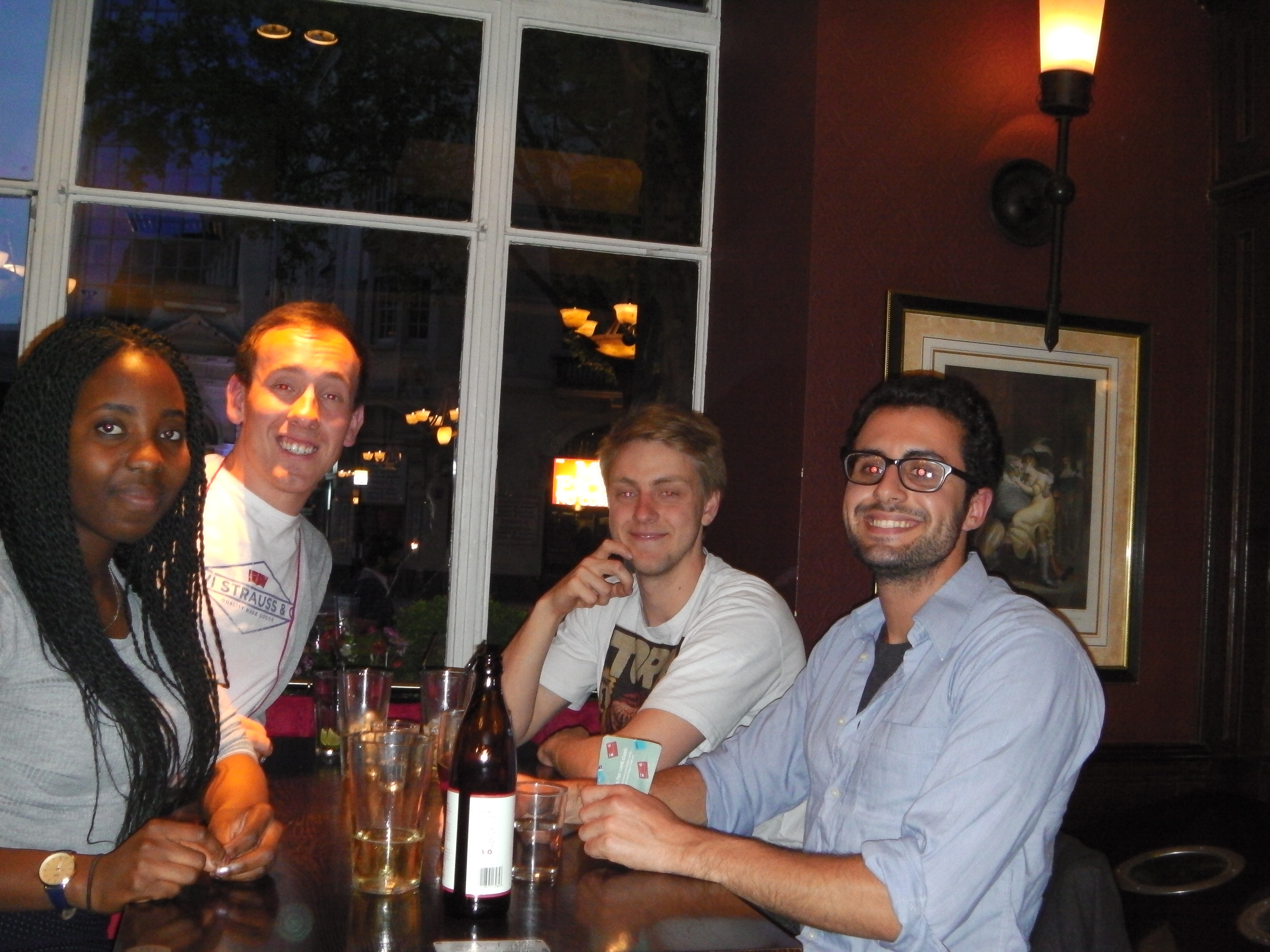 Such a great day and a day spent with brilliant company.  Thanks Tom.
All photos here.
Here's my video:


Here's a video made by TheSWLondoner: