On Friday I got the train down to London.
Every so often, East Midlands Trains sends me via email a £10 money off voucher for any journey to or from London St. Pancras so a return was only £9.10.  I decided I wanted to go exploring and do something different so after arriving in London at 1.26pm, I immediately headed to the Royal Courts of Justice.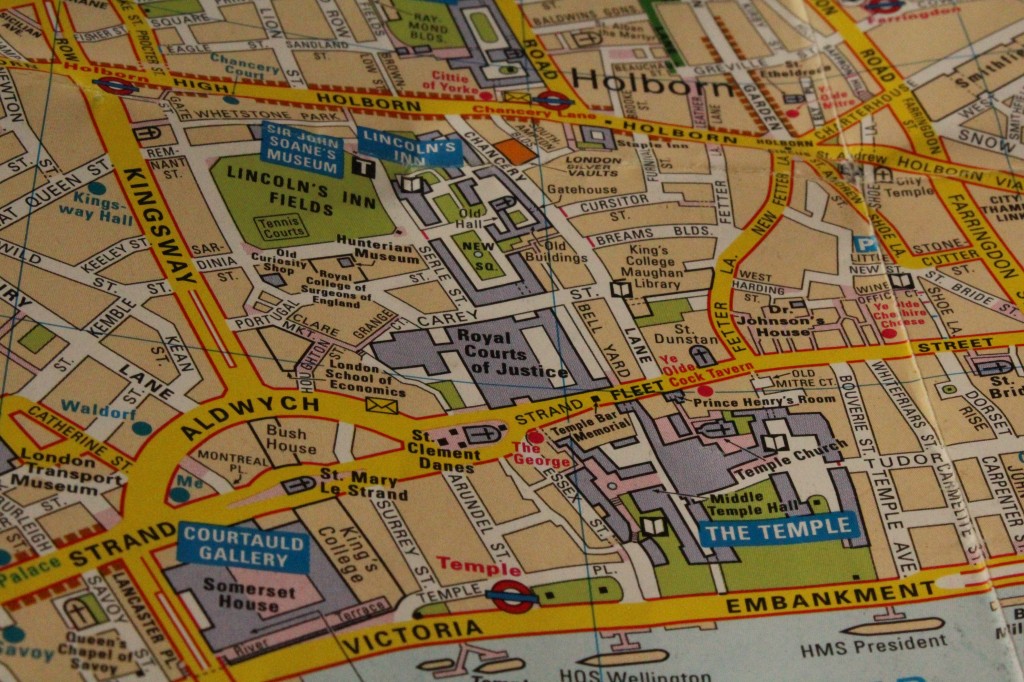 Particularly if you have an interest in the law, or even if, like me it is a completely amateur one, I strongly recommend sitting in.  I found the details, debate and deliberation incredibly fascinating and although the accused was not in our physical presence, his family was.  Seeing one cry as details about his incarceration were discussed was shocking.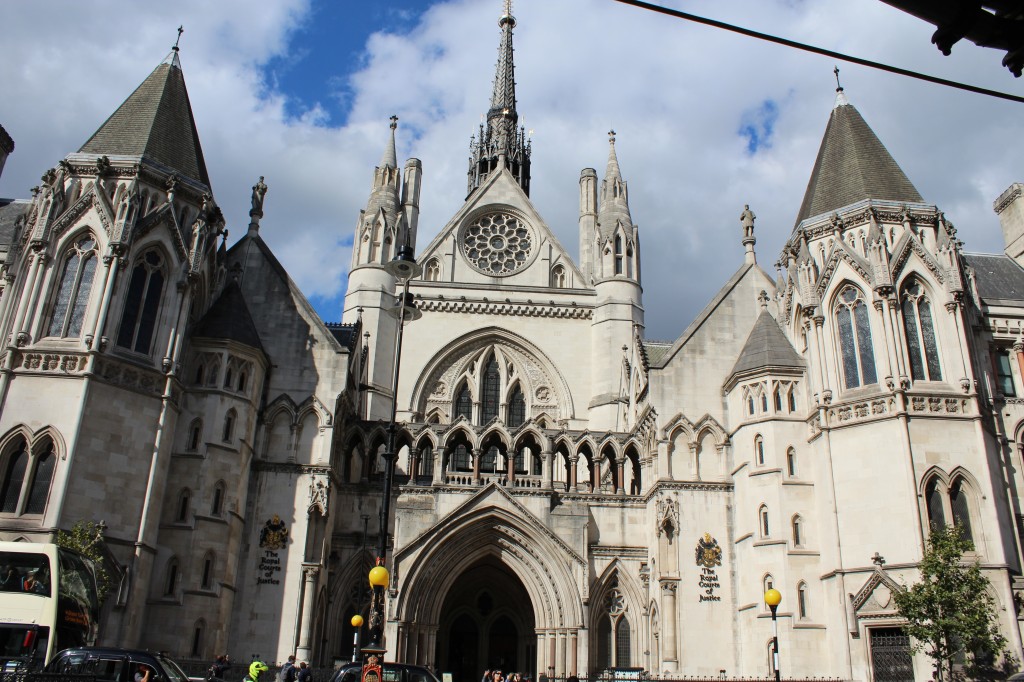 I had heard from my mum that my great-gran used to look at court proceedings and sit in and listen to murder cases.  Hearing that the public gallery is, well, public, I wandered into the first court room I stumbled upon.  Presented before me was a familiar telly or the film scene.  I know it sounds half sharp, but the theatrical "my lord" being spoken by wig-wearing barristers to wig-wearing judges felt surreal as it actually happened in my presence rather than just mediated through a screen.
Beneath the three judges was a minute taker, someone at a computer screen and a 'warden'.  It seemed that her job consisted of simply instructing all to rise when the judges left to discuss details or re-entered although I imagine it was more complex.  Two solicitors sat in front of me – both seemed to be in his defence although one did not speak much.
In short, the court case had already been dealt with at Canterbury Crown Court but the reason it has been hoisted to the Royal Courts was that there was an appeal about the length of sentencing.  The accused had been charged and sentenced to 15 years for trying to smuggle the street value of £4 million of 69% cocaine and quite a few thousands pounds of heroin.  Ouch.  It was so funny hearing a posh lawyer causally saying cocaine.  He was on business heading to the United Kingdom from somewhere in mainland Europe to get special Aston Martin disk breaks for his motor racing company.  One of many of the issues the court weighed up was whether he should be classed as having a "leading" or "active" role in this hefty drugs smuggling organisation.
I left before a video link with him was set up and before any conclusions were drawn but this first step into a court room was a wonderful experience.  I shall be attending again.
Just before I got to the courts, I saw a great idea for a car park.  Cars are very big and hiding them away with this utilisation of space was great.  I had seen them for stacking bicycles but never putting cars on: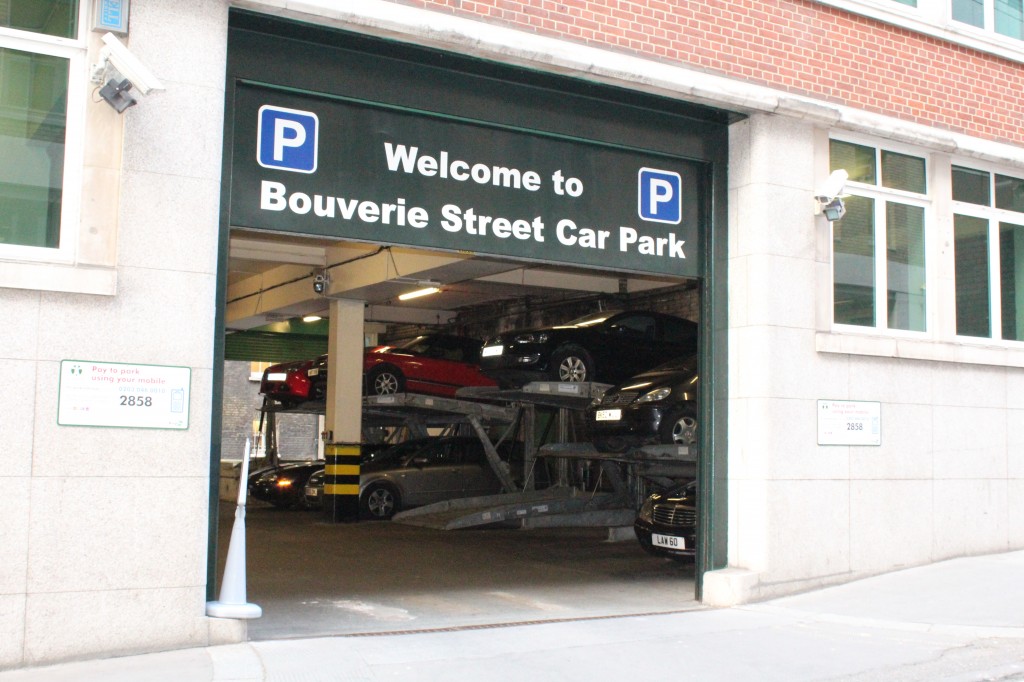 I jumped on the tube and headed to meet Seb near St Pancras.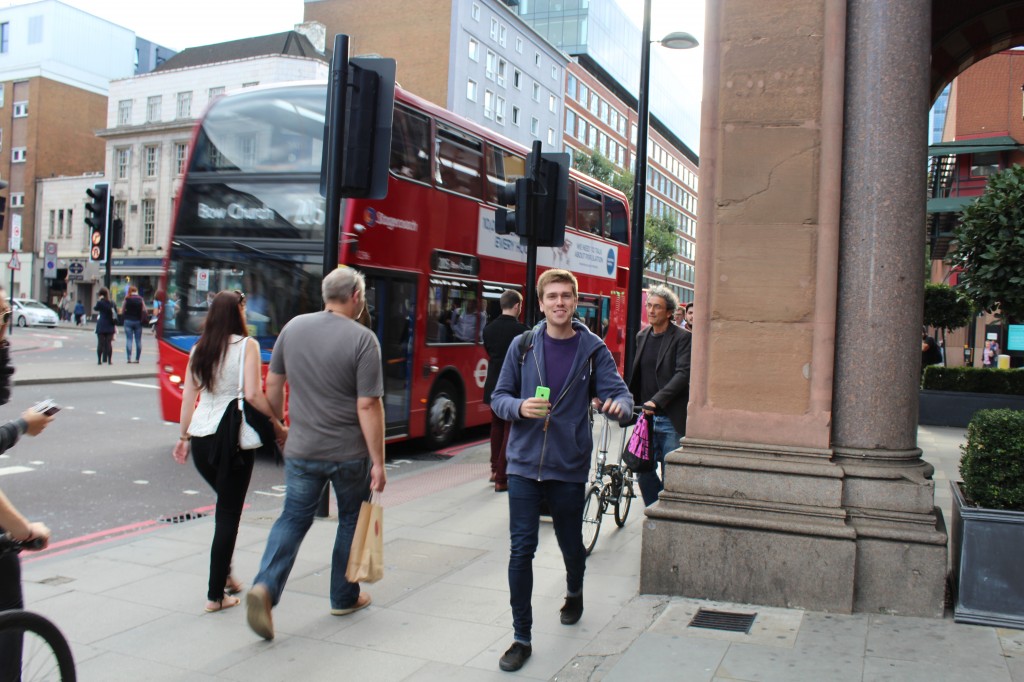 It was great to see him, as always.  We got out a couple of Boris bikes and headed to Chinatown.  I led Seb towards a Chinese all-you-can-eat as there's a great variety of food and it is about £12.  I enjoyed it.  Seb wasn't overly impressed.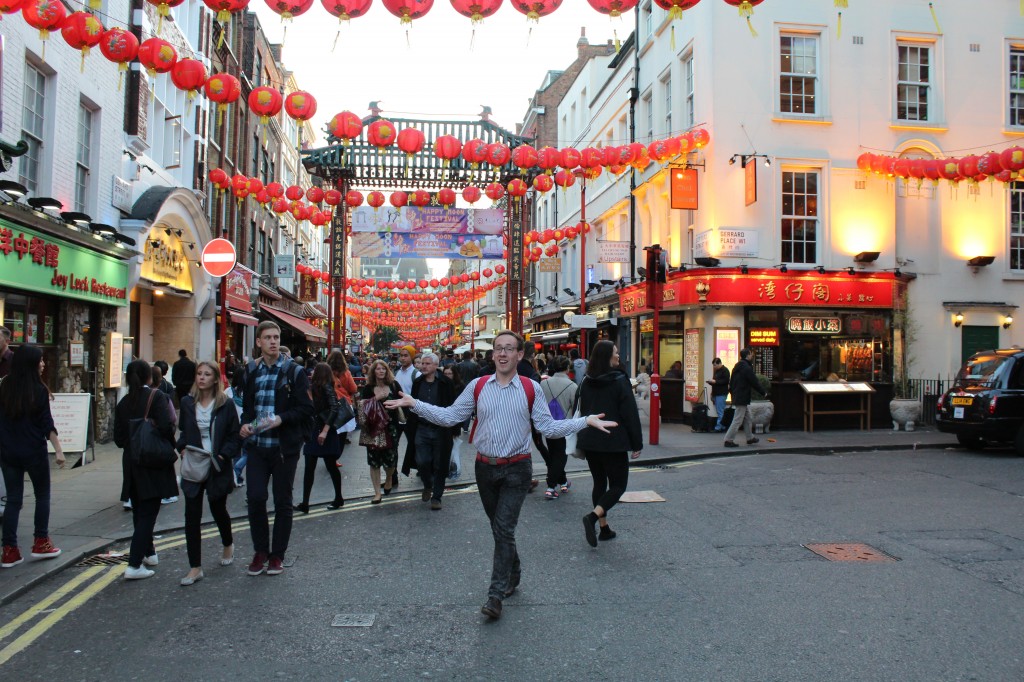 From there we headed to Waterloo Bridge for September's Critical Mass.  It is an event of celebration of cycling but also, for me anyway, it is a protest against the needless deaths of cyclists that occur on our roads.  We stayed for just enough time to absorb the atmosphere but avoid confrontations with irrational drivers.  For the first time I was at the beginning of this monstrous snake of cyclists which gave me the opportunity to see the surprised faces of passers-by.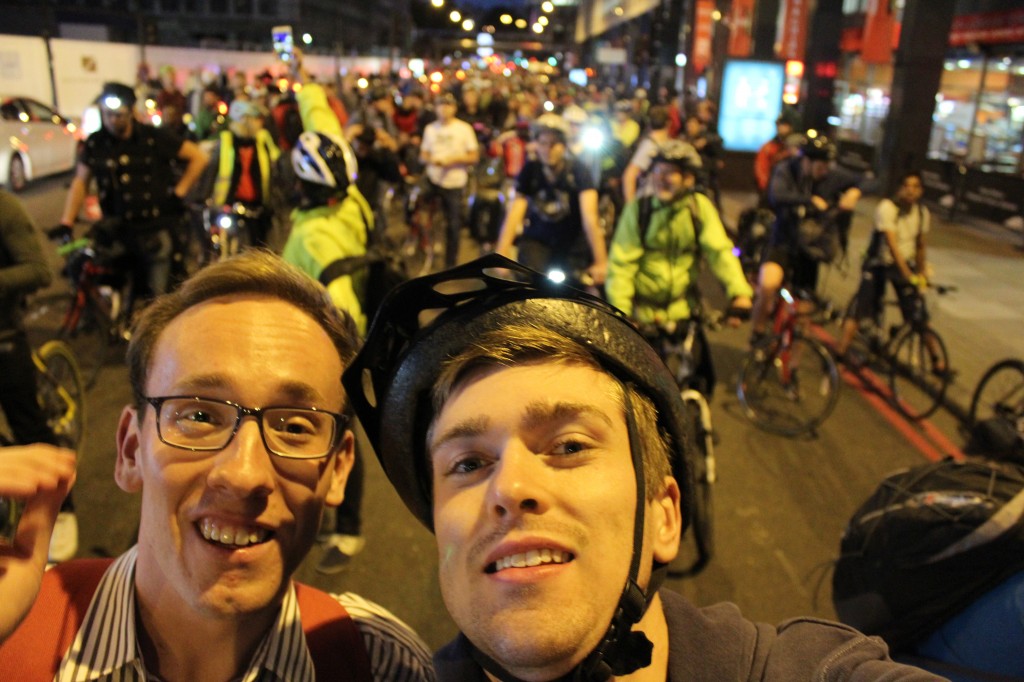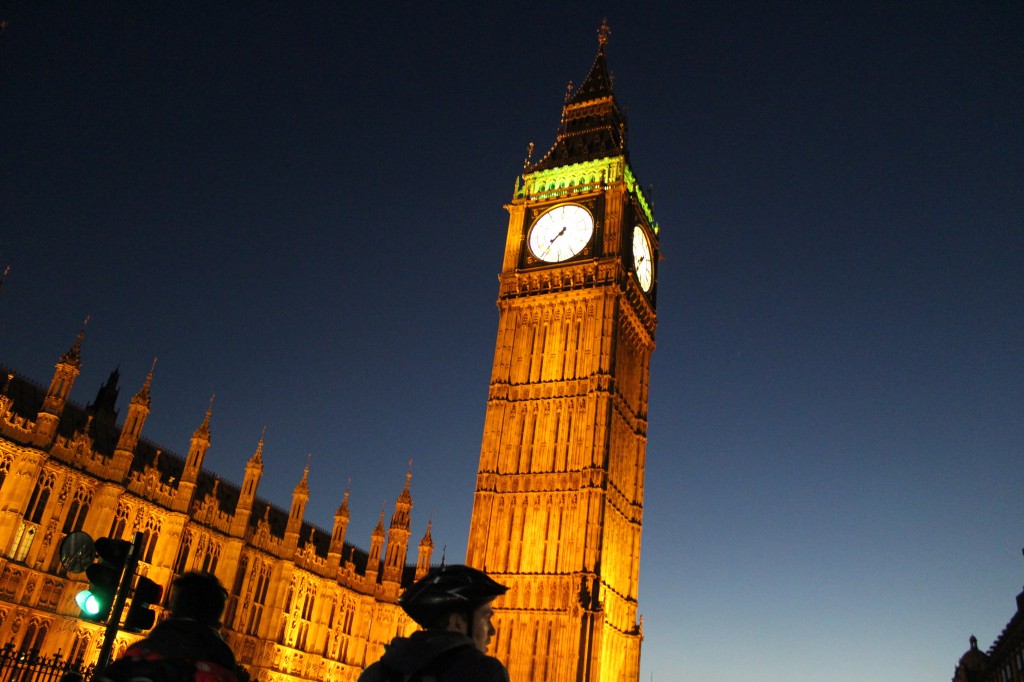 Just before we left:
After this, we headed to Soho.  In Village, we were drawn with a spectacle I had never seen before in person.  Men only in their boxers and with trainers on were dancing on the bar.  Chiselled bodies they did have!  Nnnniccceeee!  A few drinks later and we left.  I cannot remember actually if we went somewhere else beforehand.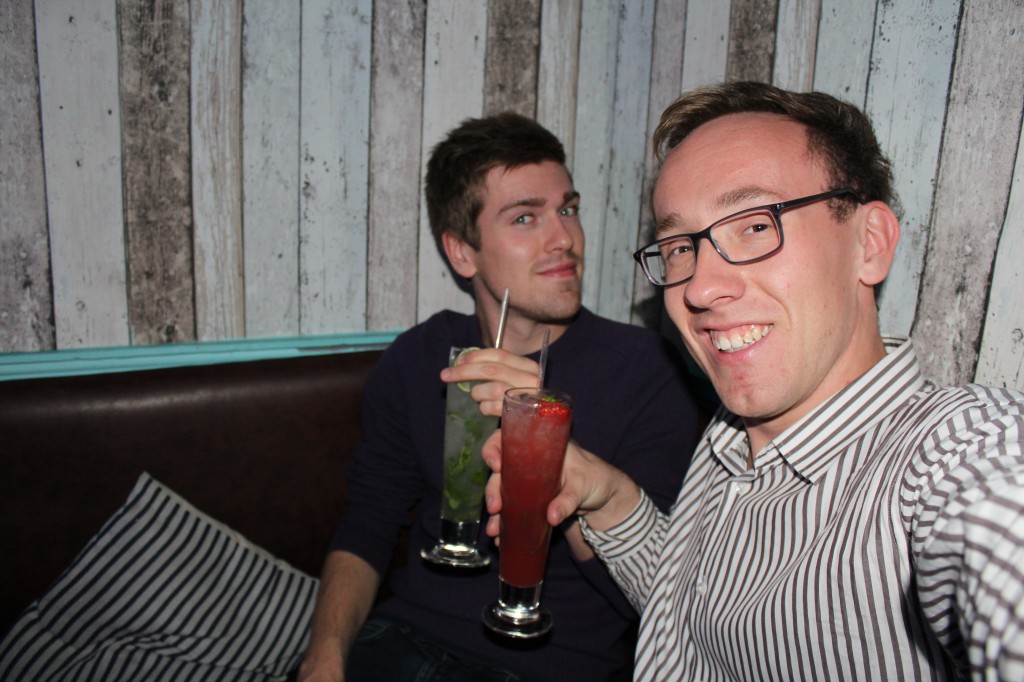 We took out some bicycles and headed to St. Pancras.  Despite arriving fifteen minutes before departure, the Santander Cycle lock up was full.  Earlier in the day we spotted some Santander people re-distributing bicycles.  They could have done with doing that in the evening too.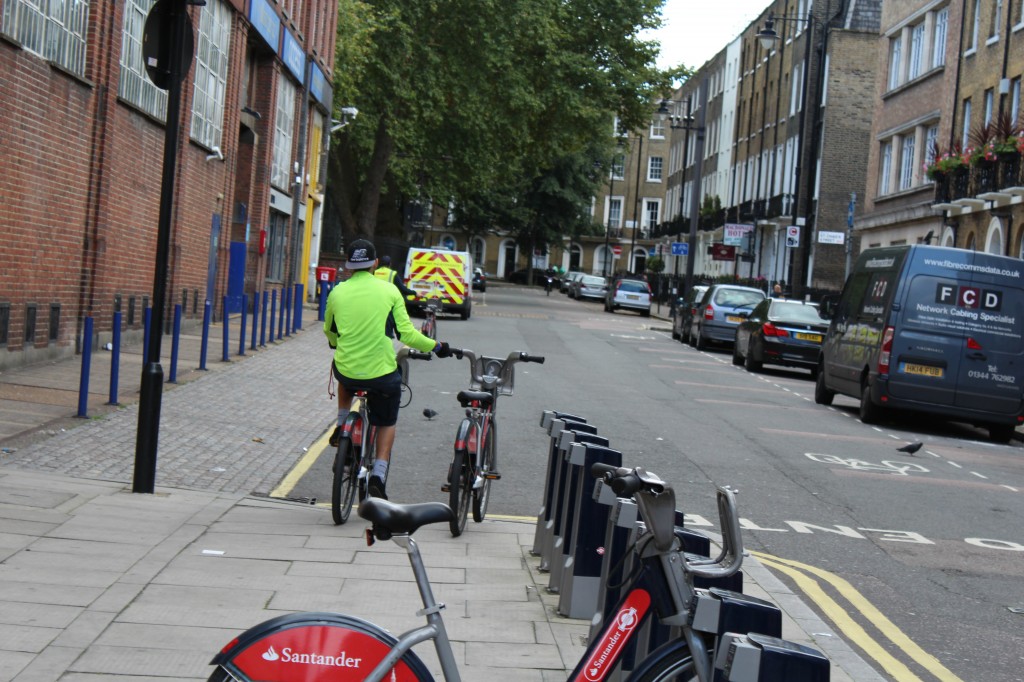 We went to the next nearest one and were presented with only one left and the next with only one that worked and then back to the second furthest to find that broken.  I jumped on Seb's bicycle and told him to get McFlurrys and meet me at the platform.  I pedalled with all my power to the 4th furthest bike stand, locked it in and ran back.  Phew.  I got to the platform with about 7 minutes before departure to find no Seb.  Shockingly, he let his phone completely release itself of power so I had no way of contacting him.  The minutes ticked.  He strolled up with a 5 minutes to go lacking any McFlurrys.  I wanted a McFlurry.  I survived though.
I had a lovely afternoon with Seb.  He had a first class ticket (as it was only a few pounds more) yet I only had standard class.  We sat in First and as the tickets were checked I asked if I could upgrade.  It would have cost me £30 for this 52 minute journey.  What!?  What the what?!  Reluctantly we moved leaving behind us a carriage with about a 80% occupancy.  Ok.  Yes.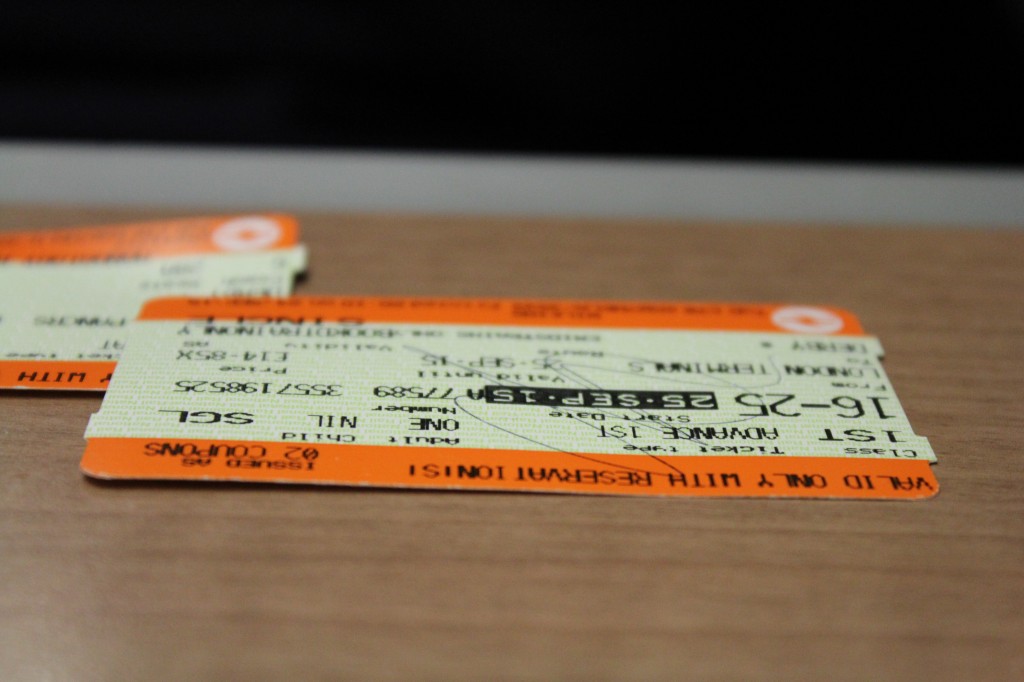 I alighted at Wellingborough saying goodbye through the open window of the old East Midlands Trains.  Seb lent out as the train was slowly rolling as he spoke to me.  Afterwards, he told me that the train manager told him off for doing it.  Health and Safety gone mad.  There was not a danger caused to him, to me, or to anyone else.  Pffft.
For the first time, I cycled to the station at Wellingborough and left my bicycle there.  Owing to the thieving people that stole a couple of my previous ones, I am always paranoid.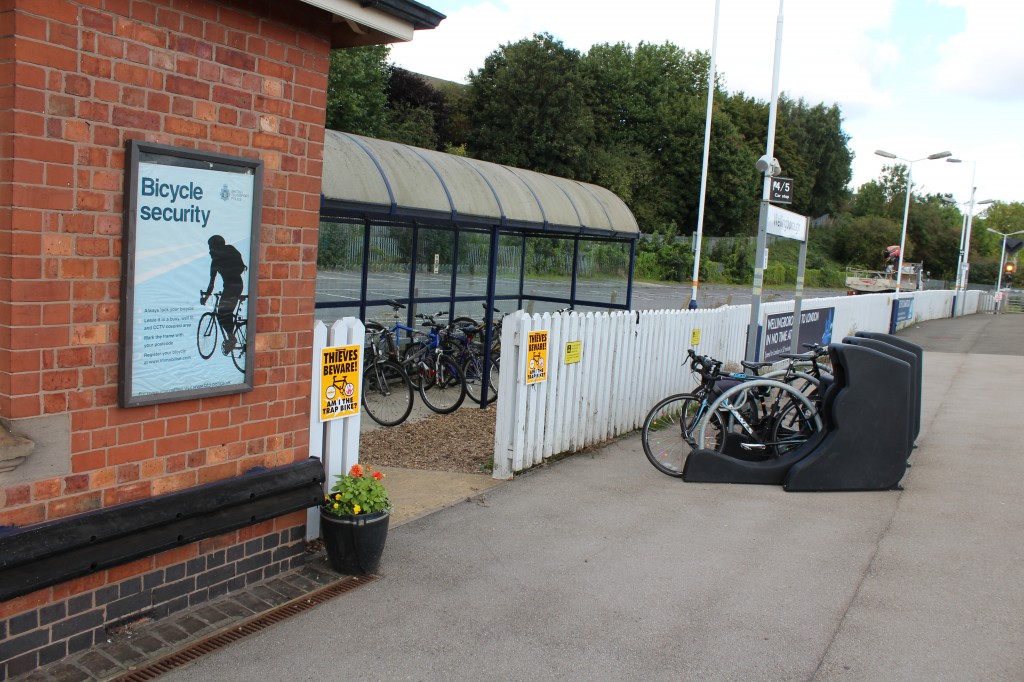 It was still there (thankfully) on my return.  I cycled along the edge of the dual carriageway and stopped off in McDonald's.  It was lovely having a relaxing time reading and enjoying a hot Mocha or two.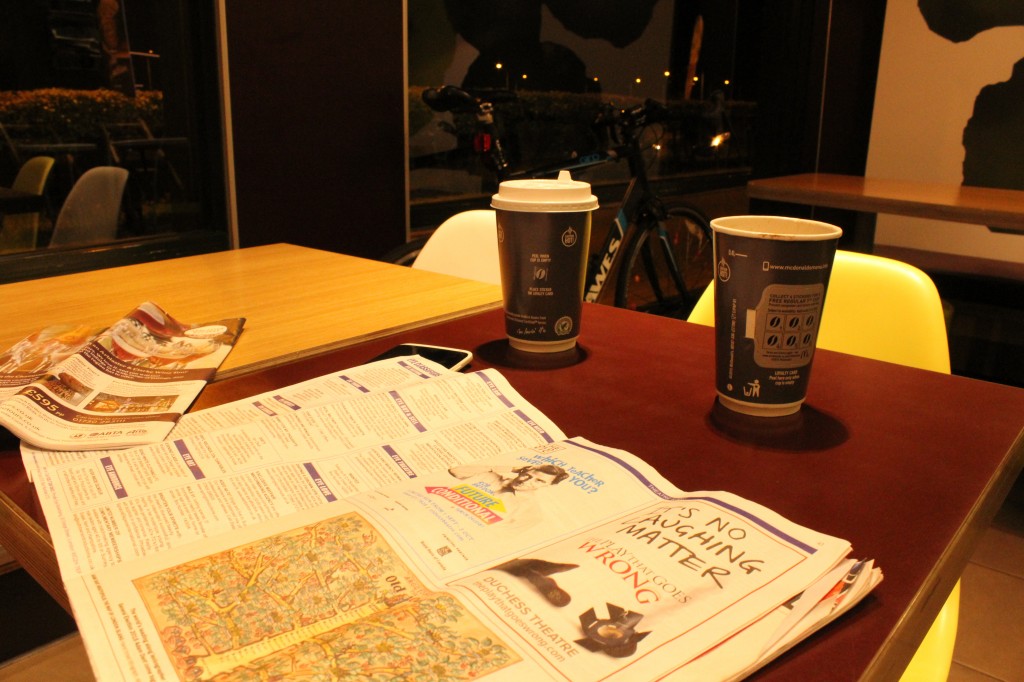 LOVELY.
Samuel x