I'm about to recommend something other than the BBC so I need to firstly get the following out there.
I am a big fan of the BBC.  I think it is a fabulous institution. When asked to describe what make a Briton feel British, the BBC is one of the pieces of cotton woven into the fabric of our nationality.
From radio, music, podcasts, websites and of course television, its output quality and range is immense and wide reaching.  I would be hard pressed to describe a single day in which goes by that I do not consume it to some degree or another and many others do so without even realising it.  In terms of its quality and particularly its news output, it sets the standards and without it and its need not to rely on advertising and influences from elsewhere, our threshold would fall and and we would soon be complaining.  This cotton is woven into the fabric of our cultural identity.
For me, over the last 11 odd years I have been a very frequent user of BBC iPlayer.  When I firstly used it I remember thinking how revolutionary it was.  I could watch what I wanted, up to seven days after broadcast without having to remember to tape it, or well record it on Sky+, and I could watch it on my PC.  I remember when individuals programmes needed to be uploaded to iPlayer  and I would be madly refreshing the page a few hours after broadcast on telly to find it still not there.  How times change.  Now it is automatic.
Alongside iPlayer, each channel has its own catch up service, and of course, other streaming platforms – video on demand have emerged too.  For years I have subscribed to Netflix.  The money pumped into its own productions are mind-boggling.  I have recently watched the fourth series of The Crown.  The production value here is just wonderful.  I know to take it with a pinch of salt but it makes me question my attitude to the monarchy.  Maybe I need to talk to myself about another piece of this cotton.  However I do recommend watching The Crown.  And overall I recommend the platform.  For my monthly subscription over the years I have watched some brilliant films, documentaries, irreverent and layered cartoons and period dramas and everything else in between!
This post is about my recommendation of the newish streaming service BritBox.  For years I have been following Britain's attempts to enter the streaming on demand market.  This is different to channel catch-up services each channel offers.  The on demand market is very crowded and with years under their belt already, the likes of Netflix and Amazon Prime are already nestled into a competitive fight for attention.  In Britain, trials came in the renditions of the code-named Project Kangaroo and Project SeeSaw but they failed for a multitude of reasons.  The last death knell came from the competition watchdog.   Quite how, I do not know but finally, out of the ashes, at the end of last year, emerged BritBox.
At first I still could not comprehend what it was trying to do.  I felt I had already paid for its content either through the licence fee or through my eyeballs seeing the advertising on ITV.  BritBox is a joint enterprise between the BBC and ITV so it seemed to be charging once again for seeing a few old box sets and programmes.
During the first lockdown, which felt very different to the second one we recently experienced and I imagine will feel different yet again in Tier 4, time almost seemed to stand still.  With the sun blaring down one day in April, whilst enjoying the birds sing and the lack of the ugly hum from traffic, I was sitting in the garden sunbathing when I received a text message from my mobile phone provider offering me a 6 month trial of BritBox.  With no gym to go to, my holiday cancelled and events being postponed or zoomified, I decided to take up this offer and see what was in their archives.
I was presented with a catalogue of full series of mainly old BBC programmes and films.  I instantly felt the 'oh, I've already paid for it' so I asked myself if I would allow £5.99 to leave my bank account when it auto-renewed after the six months elapsed.  I was scrolling through the back catalogue thinking of all these box-set classics that actually I  really would like to see.
And then it hit me.  How wonderful the very resource was that I now had access to.  There were thousands upon thousands of hours of content in all one place.  I loosely understand licencing restrictions.  I remember for most of iPlayer's life the programmes have been available on the site for only 7 days.  It was upped a year or so ago to 30 days for many programmes.  Some in-house production now has been extended to much longer.  Trying to gain the rights for old content, I imagine, is a minefield but this is what BritBox has pulled off.
Throughout the years I have heard about the odd classic that I 'must watch'.  I have tried to seek these out.  In my quest to watch these I have gone to YouTube but often, due to licencing, it is split between a few videos, the aspect ratio may be dodgy or the audio out or part of it may be taken down after a copyright claim.  Many years ago I may have attempted to obtain them by different means but this was a virus stricken outback and then there is the fact that in more recent years ISPs' intervention has meant this market has almost entirely disappeared.
So, here are a few programmes I have to recommend.  One is the series 'Up'.  Whilst studying sociology at university, within the nature versus nurture debate, we were referred to watch the 'The Up Series' or the BBC's Child of Our Time, which I was a massive fan of and have written about on this blog.  I had only seen brief clips of the Up series, but here it was in all its glory.  It is about a group of fourteen children followed every 7 years throughout their lives.  Starting in 1964, it starts when the children are 7 years old   With the entire catalogue here, I watched every single episode.  It was fascinating.  Nothing before on such a scale has been attempted on television.  It is just magical watching how the children developed personalities and traits and how they perhaps continued, stopped or morphed these into adulthood depending maybe on their innate functions or the environment about them.
I then fancied some easy watching and I noticed 'Keeping Up Appearances'.  Throughout the years I have watched many episodes on Dave or channels in the high 111's or thereabouts.  As I looked I realised every single episode broadcast, including the Christmas specials were here.  As a major fan of the Hyacinth Bucket, I enjoyed every single one of them.  "The Bucket residence, the lady of the house speaking".
And then, a few months ago, the first episode of Spitting Image was released.  I hugely anticipated the return of this to our TV screens.  This was one of the programmes that I was told I must watch.  Of course, segments are available on YouTube but it has always been difficult to see a whole episode.  Watching episodes from the 1990s, I did appreciate the magnitude of it, laughed at its satire and slapstick but couldn't fully appreciate it as the politicians it focussed on were long gone.  I wondered if the new one would live up to expectations and although it started off slowly at first, I think it did.  All 10 episodes have now been released.  I strongly recommend signing up to the free trial just to watch these.  Each episode lasts for around only 23 minutes and it ridicules the ridiculousness of politicians and celebrities.
The release of Spitting Image was contentious in my mind.  From hearing of its popularity decades ago, I would have expected it to find its home on one of the mainstream channels, say, the BBC or ITV, for example.  I still think it should be.  But I get it now.  It then cleared in my mind.  This programme was bought and commissioned by BritBox.  They were the ones that threw money at the creators to produce these puppets and make satire.  ITV and the commercial arm of the BBC are joint venture owners of BritBox SVOD Limited with Channel 4 also joining ranks just as it launched.  This is a different a whole kettle of fish.
The six month free trial has ended and the auto-renew has taken money from my account.  I am happy for this to continue for some time as there are so many programmes I am still to see.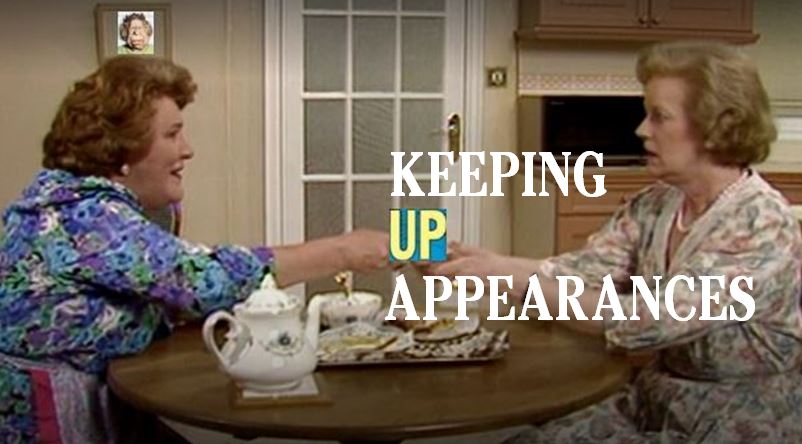 As we now enter Tier 4, give it a try.
Speak soon,
Samuel