Back on Sunday 8th January, I took part in the no trouser on the tube event.
It started in New York in 2002. It has continued every year over there and since spread across the world. Each year, around this time, the "no pants subway ride" as it is known in the states occurs. There'd be a little horror if it was referred to, and subsequently acted upon, over here.
I took part last year and loved it. This year I went down and again had a wonderful time. I met some brilliant people. After the ride itself, there was an after party which of course was trouserless. There is something about no wearing trousers which makes it easier to speak to people. Try it.
The reaction in person was one of shock and amusement. This was something different and unexplained and the commuters I saw smiled. To the photos I shared, as well as most online reactions have been positive. The event is about making people's commutes a little bit brighter. Adding something unusual might achieve this, and this event is certainly unusual.
A few people have said that it surely must be freezing without trousers. Well, no. For any frequent tube traveller knows, the underground gets very warm. Lacking trousers meant that I was simply was comfortable. If the event was held in the summer it would have less of an impact. In the summer people (myself included) wear the shortest shorts and flip flops. During winter, with proper shoes, a jumper and some wearing coats, hats and scarves, the contrast of bare legs and boxers really stood out.
Here is a link to The Mail article.
Here are some photos and videos – the first few from me and the rest gathered online.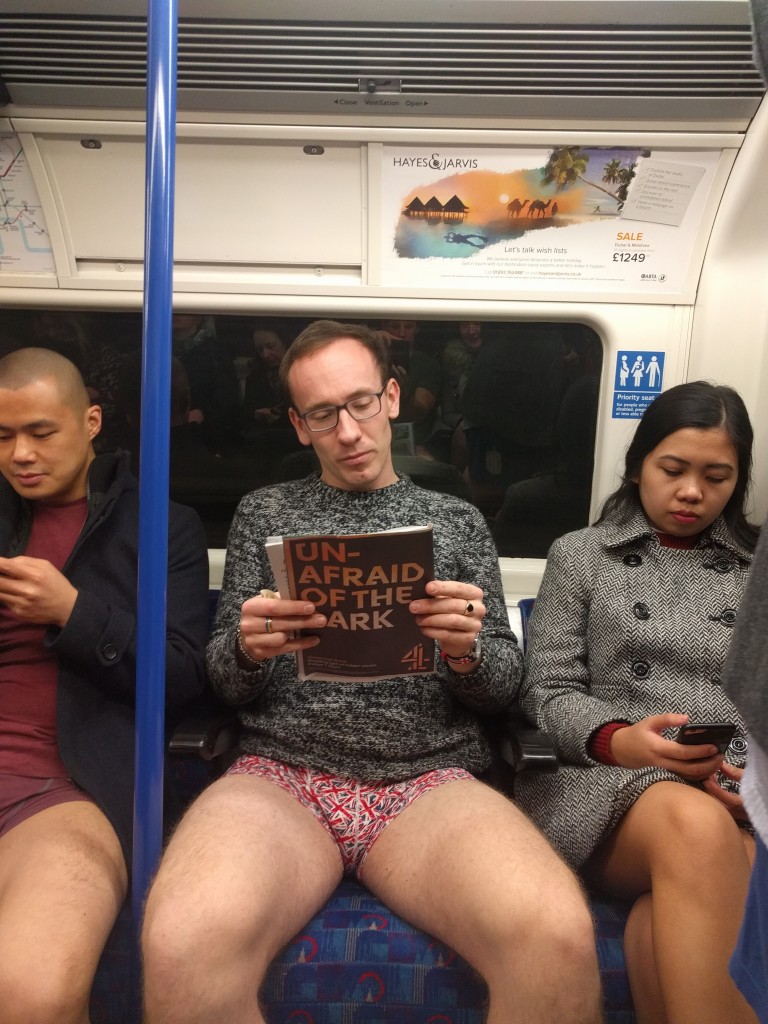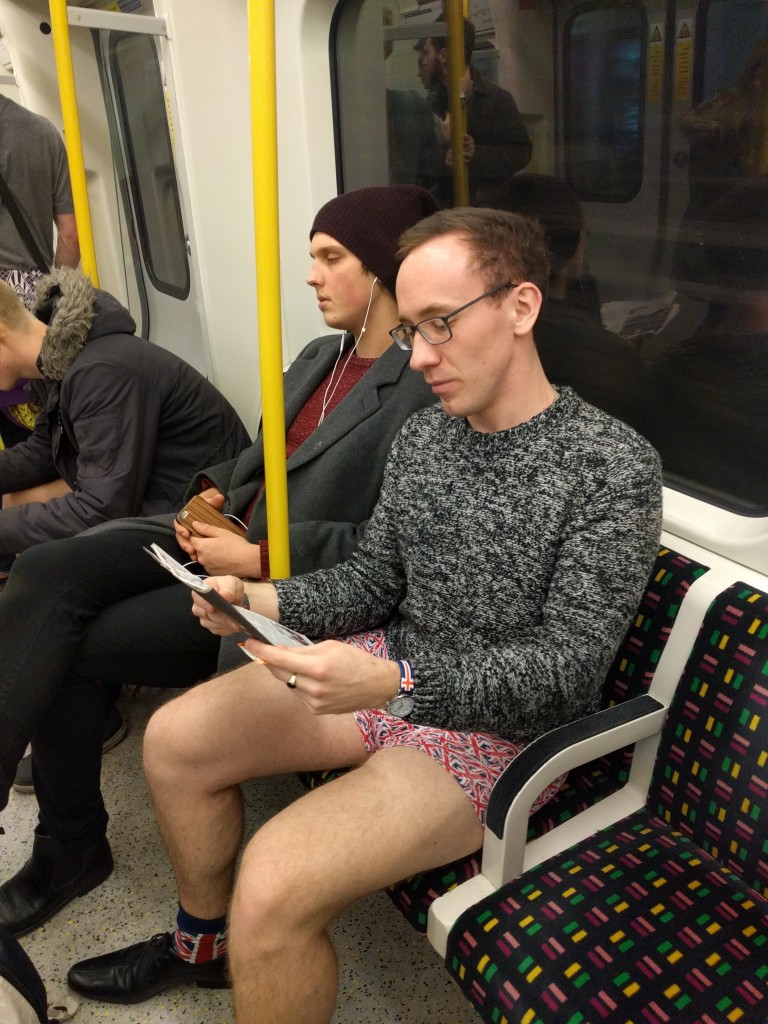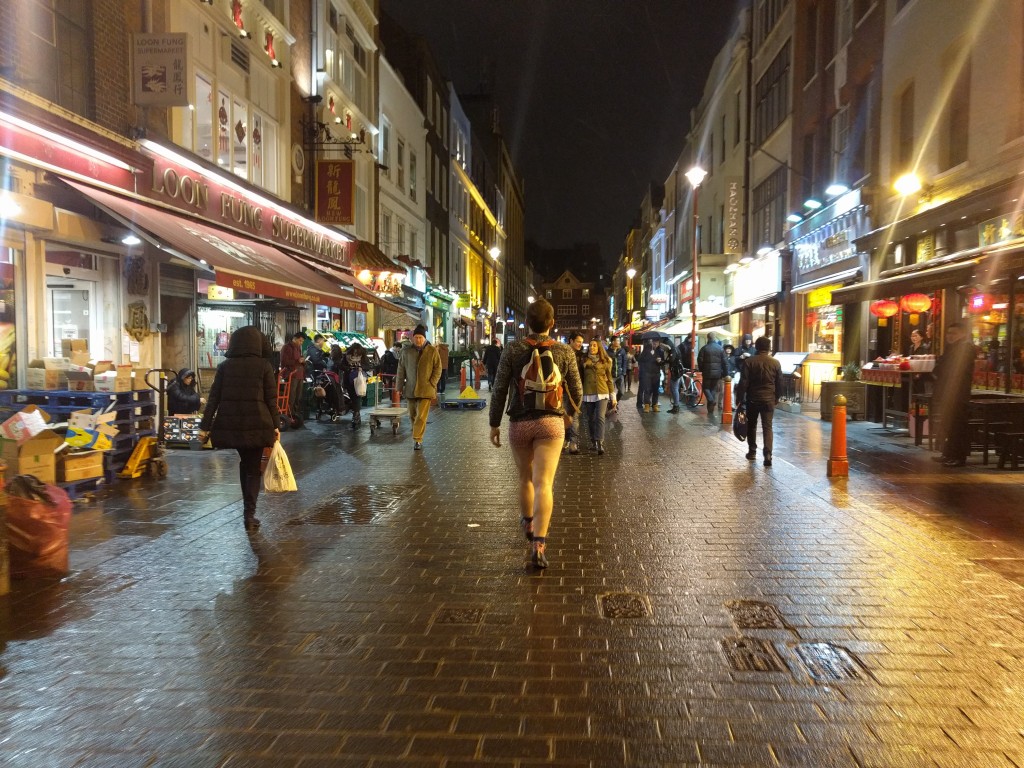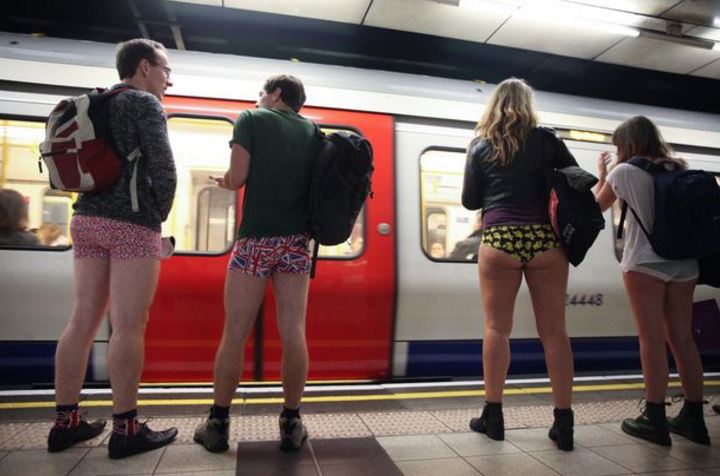 Samuel x